We're delighted to reveal the latest edition of the South West Londoner paper – please click on our front page below to access the e-reader.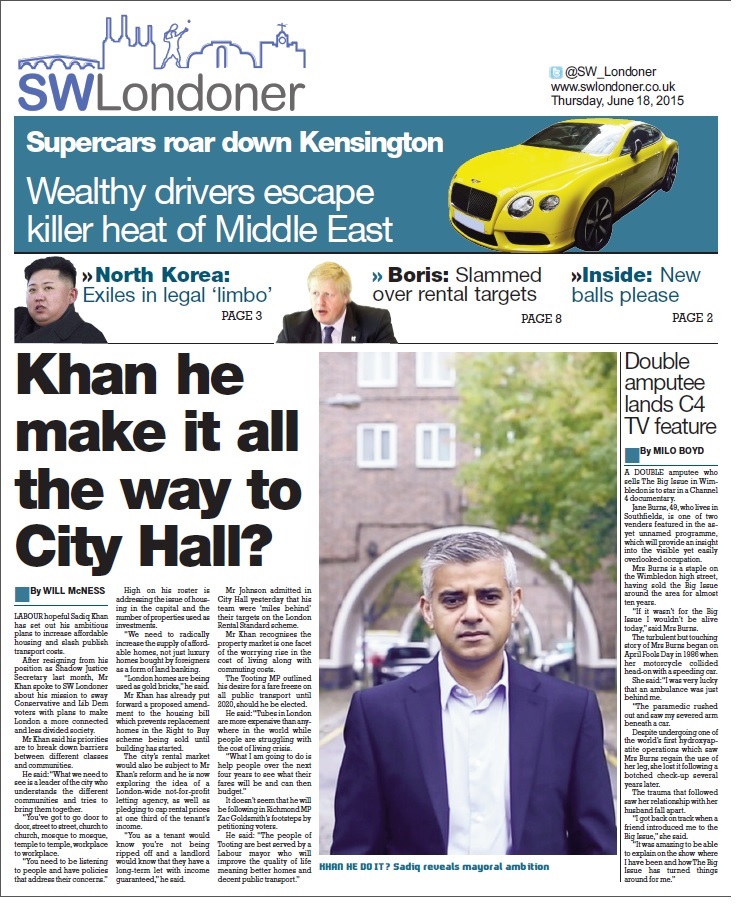 Labour mayoral hopeful Sadiq Khan sat down with SW Londoner and revealed his ambitious plans should he get the keys to City Hall and replace Boris Johnson.
An Afghan teen shares his jaw-dropping journey which saw him trek all the way from his native home to France… and accidentally end up in the UK.
We also chat to the lucky teens who will be on court as ball boys and ball girls with Novak Djokovic, Andy Murray and Serena Williams during the greatest Grand Slam of them all… Wimbledon.
In entertainment, we take a nostalgic look at the musical history of Eel Pie Island where the likes of Mick Jagger, Rod Stewart and David Bowie performed.
We hope you enjoy reading it!