A cross-party delegation of MPs are jetting to Washington today following a 14-hour caged vigil  held in Trafalgar Square to signify Guantanamo Bay detainee Shaker Aamer's 14-year detention at the infamous centre.
Activists sporting orange boiler suits and black hoods staged the protest before what is perceived to be the final push in achieving Shaker's release.
Close console to Shaker's family, Iman Suliman Gani, 46, said: "The feeling is to always remain optimistic given Shaker is a very strong personality and he himself wound not give up.
"What gives the family greater hope is to see so many people campaigning."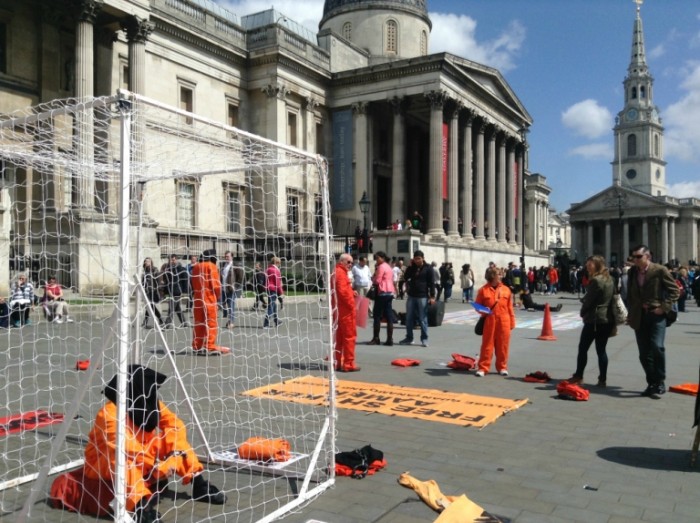 Ex-shadow home secretary, David Davis, MP for Haltemprice and Howden, Sutton Coldfield MP Andrew Mitchell along with Labour's Jeremy Corbyn, MP for Islington North and Andrew Slaughter, MP for Hammersmith make up the delegation.
Green Party MEP, Jean Lambert said: "I think it's very good that it's both Conservative and Labour – you can't say that it's partisan."
As newly-elected David Cameron attempts to withdraw from the European Court of Human Rights, many commentators are suggesting it could undermine the UK's ability to negotiate deals like Shaker's.
David Davis MP vocalised his concern this week that leaving the ECHR could undermine the rule of law across Europe.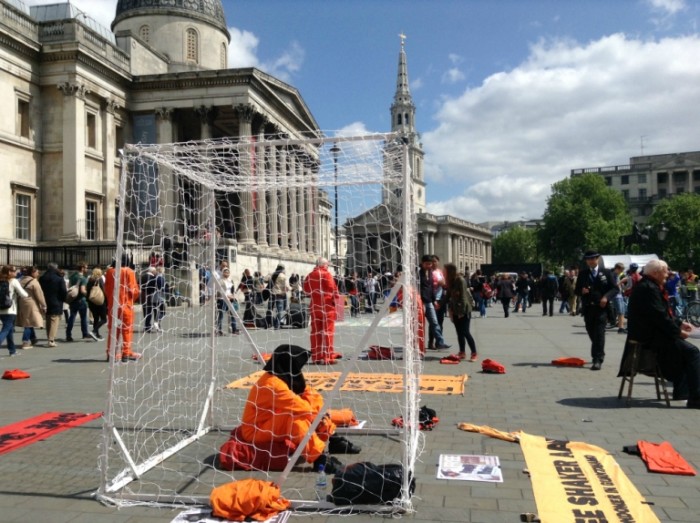 Speaking to the Hull Daily Mail, Mr Davis said: "I'm afraid we will come into conflict with the European court and I don't want us to leave it."
Ms Lambert strongly agreed with Davis' sentiments: "The Conservative party's intention to come away from the European Court is appalling.
"The signal that sends internationally are dreadful."
"Guantanamo has always been amazingly bad precedent globally.
"When you watch those appalling videos coming from Isis their prisoners are wearing orange boiler suits and it's not just because that's all that is available – it's a symbol."