Sir Richard Branson hopes his Virgin StartUp competition will uncover a new south west London business after a Battersea company won a £6,000 prize and a further £25,000 loan last year.
New research from Virgin StartUp shows that though almost a third of Londoners think they have a great idea for a business 44% say a lack of funding stops them making their idea a reality.
Virgin StartUp have therefore launched a nationwide #mentormebranson competition offering would-be entrepreneurs the chance to win a mentoring session with Virgin Group founder Sir Richard.
"Launching your own business is one of the most fulfilling and rewarding things you can do," he said.
"A lack of funding shouldn't hold brilliant entrepreneurs back.
"It's concerning that people don't feel able to get their business ideas off the ground when there's so much support available to them.
"I would urge people to take the next step and speak to the Virgin StartUp team – you never know where it may lead you."
Over the past year Virgin StartUp has awarded £3.4 million in start-up loans to 417 businesses, almost a third of which are already profitable.
One of the recipients was Battersea-based miPic, a social platform for mobile photographers and artist, who won Virgin's Pitch 2 Rich 2014 competition.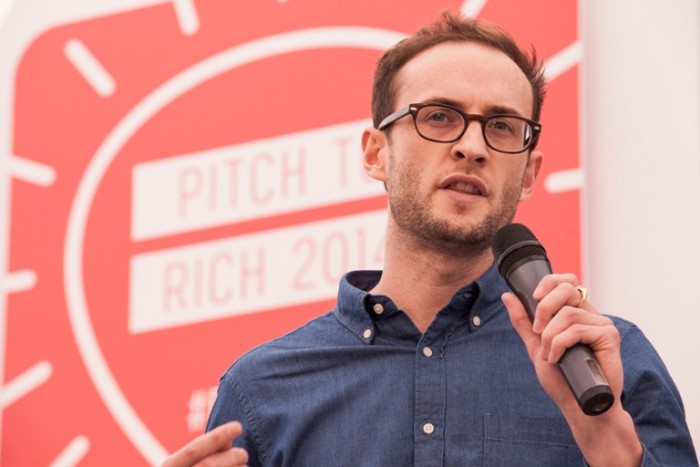 ENTREPRENEUR: Carl Thomas scooped £31,000 of funding from Virgin
Run by Carl Thomas the business aims to help artists and photographers monetise their work, selling them as art and fashion products among other things.
Such success stories are commonplace for Virgin StartUp, a not-for-profit organisation which aims to give budding entrepreneurs the funding, information and support they need to get their business ideas off the ground.
The company is a Delivery Partner of the StartUp Loans scheme backed by the UK government and offers loans of between £500 and £25,000.
They also provide business advice and mentoring for their entrepreneurs, as well as offering Virgin's many resources to help support their investees.
To find out more about their work, and to enter the competition to win a mentoring session with Sir Richard, visit www.virginstartup.org