A Croydon man who imported drug cutting agents that would have produced cocaine with a street value of £32.5 million was jailed for ten years yesterday.
Shem Lovelace-Hall, 20, ordered 1,100kg of cutting agents benzocaine and phenacetin from a Chinese pharmaceutical company to his Thornton Heath flat.
A 100kg parcel of phenacetin, a pain-killer that was banned because it increases cancer risk, was intercepted at Heathrow airport in June.
A further consignment of 30 drums of 25kg of benzocaine and ten 25kg drums of phancetin intended for the Thornton Heath flat was seized at the Suffolk Port of Felixstowe.
Detective Sergeant Phil Carruth of Croydon Crime Squad said: "Tenacious detective work resulted in the seizure of a large quantity of cutting agent that had no purpose other than to be illicitly cut with class 'A' drugs.
"This was a bespoke investigation over a six month period by Met officers working in conjunction with the National Crime Agency.
"Today's sentence should act as a deterrent to others. The MPS will pursue, charge and convict those involved in such illegal activities."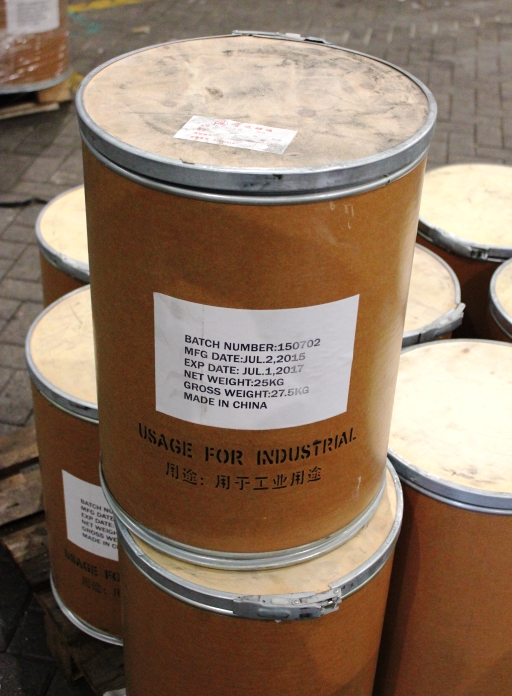 Lovelace-Hall's flat was searched by officers who found financial evidence linking him to the purchases, his laptop and mobile phones also showed he was linked to websites that sold cutting agents.
Benzocaine is a local anaesthetic often used in cough drops but has no legitimate use in the huge quantities Lovelace-Hall bought.
Both benzocaine and phenacetin are used in the illegal drugs trade to 'cut' class A drugs, most commonly cocaine.
Lovelace-Hall was arrested on September 17 and pleaded guilty at Croydon Crown Court earlier this month to money laundering and importation of cutting agent contrary to section 45 to 65 of the Serious Crime Act 2007.
Pictures courtesy of Met Police, with thanks