A plaque commemorating a location from the film "My Beautiful Laundrette" was unveiled in Lambeth last Friday, after a community fundraiser raised over £2,500.
It marks the site of "Powders" laundrette from the 1985 film, which starred Gordon Warnecke and Daniel Day-Lewis, and earned Hanif Kureishi an Academy Award nomination for Best Screenplay.
"My Beautiful Laundrette", described as a landmark of British cinema, follows Omar, a second-generation British Pakistani man, as he refurbishes his uncle's laundrette with an old school friend; his white British lover, Johnny.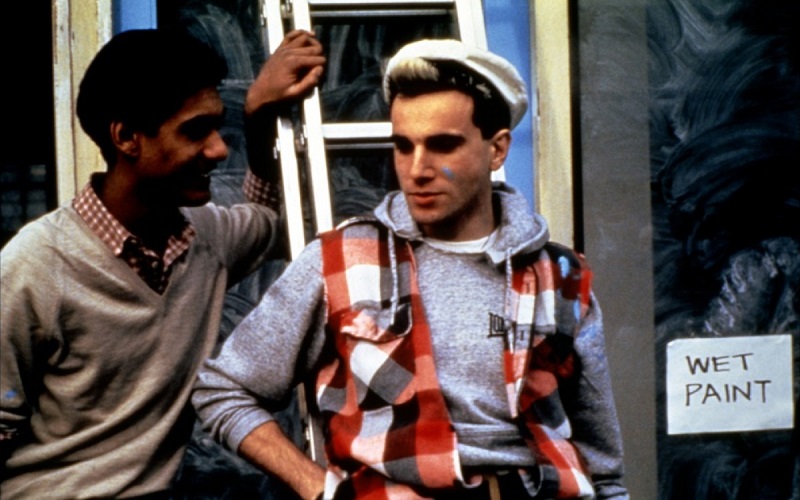 Following the unveiling on 11 Wilcox Road, Wandsworth LGBTQ+ Forum chair David Robson said: "My Beautiful Laundrette was a light at a very dark time.
"With HIV and AIDS on the horizon, there was no nice representation in the media, and here was a brave film which gave people an opportunity to see themselves on screen."
He added: "I think the fact that it was positive, and had a happy ending, gave people a bit of hope."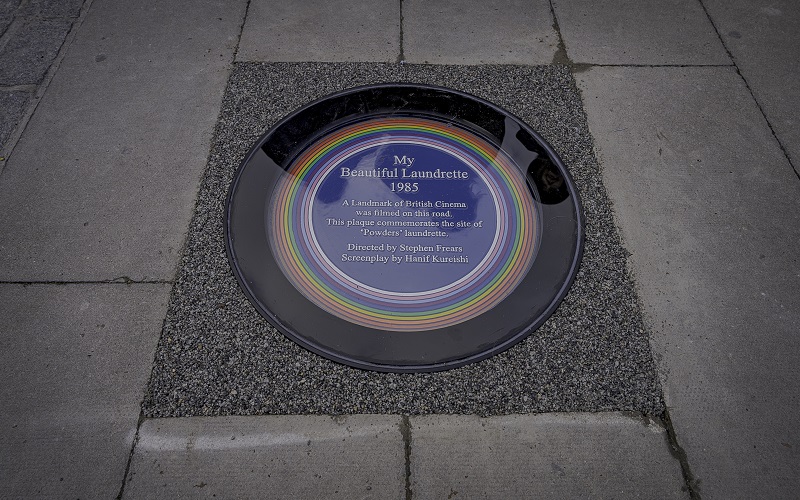 The plaque is the first to feature the progress pride colours, which highlight the inclusion of people of colour and trans people in the LGBTQ+ community, and reflect the film's significance to London's South Asian population.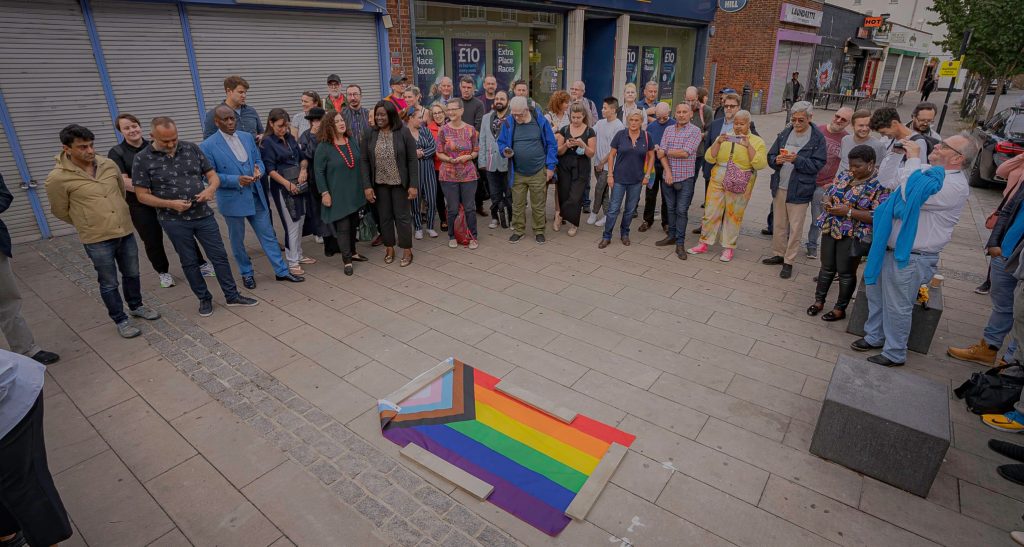 Robson said: "We thought, we've got to do this properly, when all these discussions are happening in the community.
"This is about mapping invisibility; there's so much hidden LGBTQ+ history in London, so I think it's just an opportunity to pin that down and celebrate it."
Warnecke, Kureishi, and director Stephen Frears were reunited at the unveiling, which was attended by supporters of the project, including backers from Studio Voltaire and local businesses.
Kureishi said: "I'm really touched to see that the film still has such resonance within the LGBTQ+ community after all these years."
Actor, Ralph Bogard, 41, said: "As a young gay person growing up with absolutely no representation of LGBTQ+ existence at the time, it gave me a huge amount of relief that I wasn't alone.
"As an adult it still stands as a joyous romantic gay film that crosses cultural and class divides, while depicting many issues that sadly are still present today."
Organizers hope that following the event on Friday the rainbow plaque project will continue to expand in the future.
Featured Image: Joel Ryder