With the issue of water pollution continuing to make headlines, how healthy are south west London's waterways?
Releases of untreated sewage containing wet wipes, condoms and bacteria are posing a serious threat to rivers in this part of the capital.
Although most feed into the Thames, waterways here present a complex and intersected picture.
This is true for two such rivers, the River Wandle and the Crane, which both face different issues with pollution.
"Nature is so resilient but it needs our help"
In April, Extinction Rebellion activists held a protest along the banks of the Wandle, displaying glass jars with mock-ups of the river's alleged contaminants.
Some of the unpleasant contents included untreated sewage containing E.coli bacterium and Hepatitis A.
Lu Curtis, who took part in the protest, spoke of her first-hand experiences living near the Wandle.
Highlighting the point at which the Wandle meets the River Graveny, she described the area during and after sewage discharges.
She said: "Rivers are being decimated right in the middle of our borough, we need to do something about it.
"You can smell the sewage, see the paper, wet wipes and rubbish caught in the plants along the river.
"Streams of heaven knows what, islands of of rubbish, sometimes you even see a little moorhen sitting on top."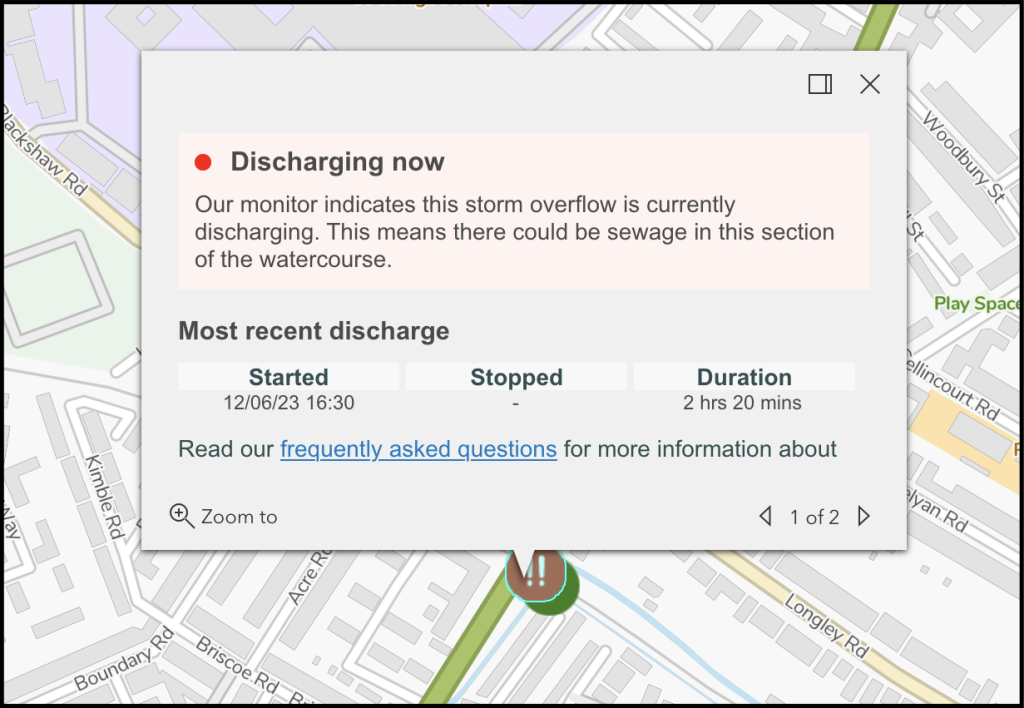 Curtis's account paints a bleak image as pollution events like this pose a serious threat to the health of south west London's waterways.
Nonetheless, there were some signs of hope.
Curtis sighted the occasional sighting of a Kingfisher as proof that wildlife can survive in less than ideal circumstances.
She said: "Nature is so resilient but it needs our help. I try to be optimistic, if government and agencies do the right thing the situation may improve.
"We need better regulation, it's cheaper for water companies to pay a fine than invest in infrastructure – that's just wrong."
"The only way we're going to get an improvement in this decline is if we invest."
Dr. Chris Gardner, head of science and partnerships at South East Rivers Trust (SERT), explained the significance of chalk streams like the Wandle.
He said: "There's only around 250 of these known in the world.
"Water in these streams should be a very high quality because it's been filtered through a permeable chalk bedrock, that makes them very unique."
The shallow profile of chalk streams also helps the formation of 'riffle' habitats – vital for the spawning of fish like the native brown trout.
However, discussing the Wandle's alleged contaminants such as E.coli, Gardner affirmed Curtis' points.
He said: "I think it's probably very common. There's high E.coli even in treated sewage effluent.
"If there's high E.coli in treated sewage effluent then you can imagine what it's like if it's untreated."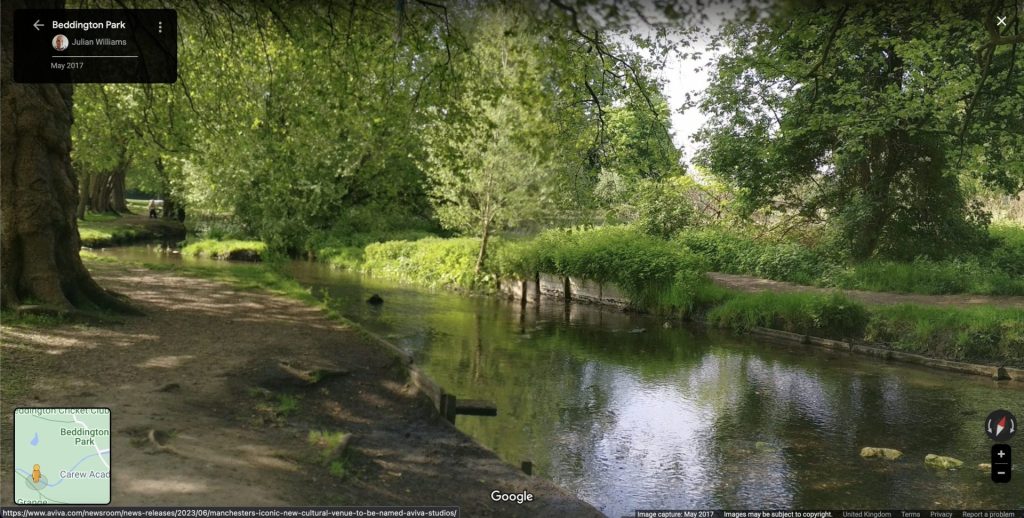 Gardner also confirmed the presence of other contaminants released during these devastating events.
He said: "Wetwipes, condoms, everything and anything that goes down the toilet is going out.
"That's just going straight into the river."
Under current legislation, water companies are permitted to release untreated sewage in river through Combined Sewage Overflows (CSOs).
CSO releases should only take place after periods of heavy rainfall, when there is a risk of flooding.
Gardner has worked with SERT for eight years and understands the needs of these waterways better than most.
He said: "The only way we're going to get an improvement in this decline is if we invest – that's where the changes can start."
"There's been a lot more people taking interest, taking care, and also actually investing in making it better."
The River Crane draws from a wide catchment area spanning the London boroughs of Hillingdon, Ealing, Harrow, Hounslow and Richmond.
Rob Gray, chair of the Crane Valley Community Interest Company (CVCIC) and trustee of Friends of the River Crane Environment (FORCE) explained why the Crane can be considered one of the most natural waterways in London.
He said: "All urban rivers have been mucked about for hundreds of years, but compared with an inner-London river, the Crane has had much less interference.
"If you look at the Crane on satellite image you will see this corridor of green."
The river still passes areas which have the potential to cause pollution with perhaps the most significant being Heathrow Airport.
Discussing this risk, Gray detailed a historic problem with glycol runoff, a de-icing agent used in aviation.
However, there had been some encouraging signs following a £20 million investment from the airport into a new reservoir.
He said: "It was properly tested last winter, where we had a combination of cold weather and the airport at full operational capacity, it seems to have done ok."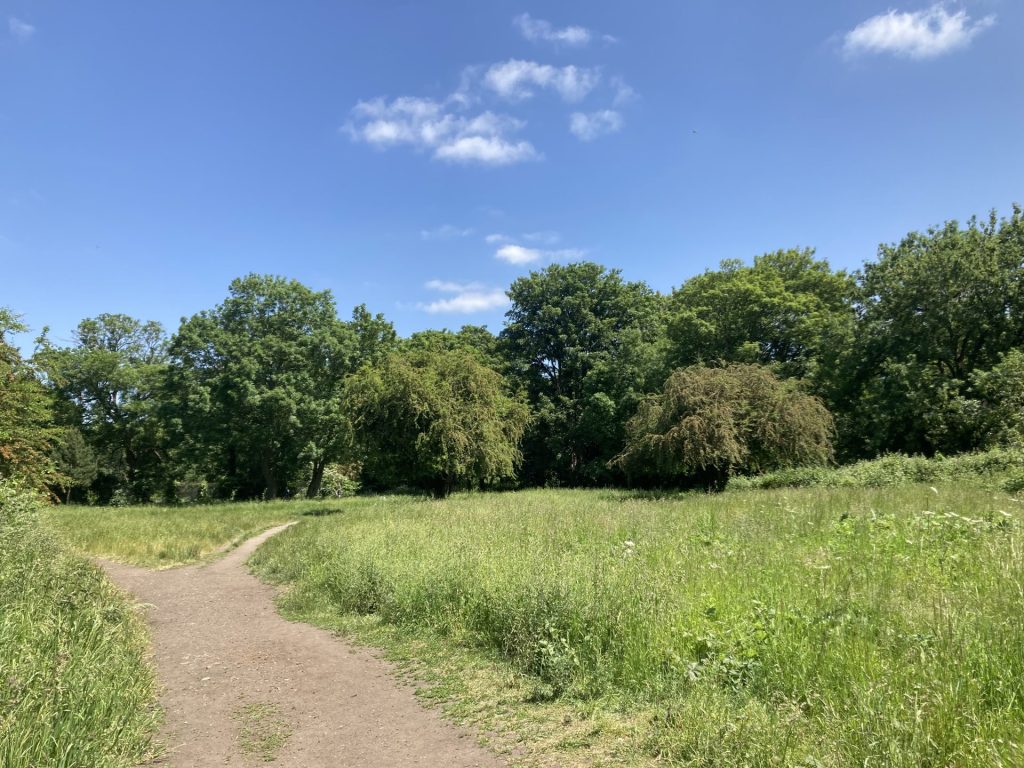 Despite having no direct sewage outlets, the Crane is unusual in that it still suffers from sewage discharges.
On this problem, Gray explained that a key reason for this was the issue of misconnected properties.
Properties are misconnected when sewage systems are plumbed into the surface water drainage system instead of the proper sewage outlet.
He said: "The water industry has been trying to grapple with the problem.
"I wouldn't say they're fighting a losing battle but I don't think they're necessarily winning either.
"Over the last ten years I think there's been a lot more people taking interest, taking care, and also actually investing in making it better."
Positive steps?
Speaking to ITV news on 11 July, Thames Water chief executive Cathryn Ross apologised for their role in pollution waterways.
She said: "We are responsible for part of the pollution in our waterways and need to stop discharging untreated sewage."
A multimillion pound project to create a new 'Super-Sewer' is underway which is hoped will alleviate many of the current issues with pollution discharges.
Furthermore, the company have been working with local stakeholder groups, like the CVCIC, to better manage waterways.
Gray explained how, on the Crane, Thames Water have supported research and monitoring of the river as part of their Smarter Water Catchment Plan.
In addition, the Department for Environment and Rural Affairs (DEFRA) recently announced increased fines to ward of polluters.
The important work by community groups has undoubtedly helped maintain and improve the quality of these rivers.
However, with pollution discharges still occurring, time will tell if action from regulators and water companies will improve the health of south west London's Waterways.
Video and Image Credits: Google Street (Wandle at Beddington Park), Sam Leech (all other images and video)