Bees buzzing around London's green spaces have the opportunity to take the weight of their feet, rest their wings and check in to luxury bee hotels.
RSPB's campaign Making a B-Line for London is urging wildlife organisations and residents to build stop-offs for our black and yellow friends as they travel safely along a 'highway'.
The 75 kilometre route, which runs from northern Enfield to Croydon in the south, will be made up of different flowery stepping stones for bees.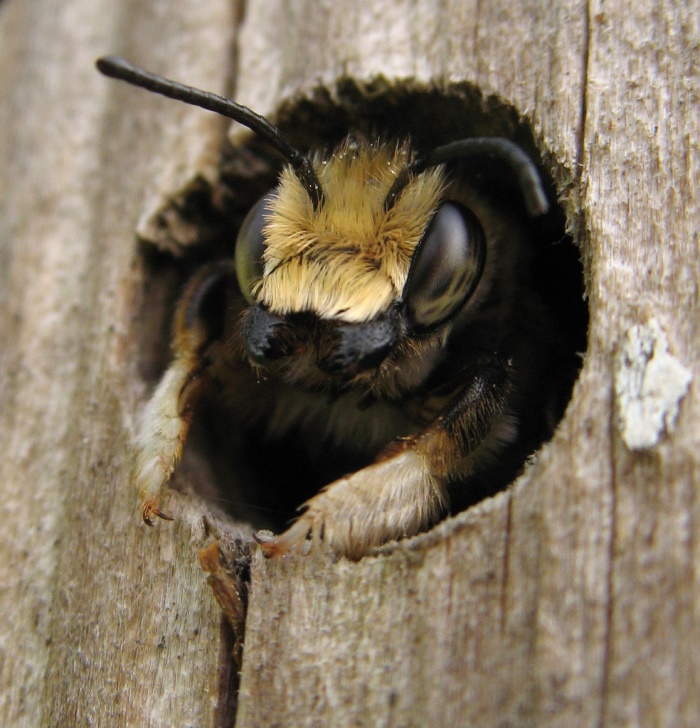 PEEKABEE! This little guy is checking out of a bee hotel (© Nigel Jones)
B-Line campaign project manager Nichola Willett said: "It's not just creating a habitat and forage but also places for nesting, bee hotels are a great way for everyone to get involved.
"There are whole projects for creating great big beautiful bee hotels – some of them are absolutely massive."
Setting up a swanky hotel, planting wildflowers in a window box or creating bee-friendly gardens and meadows are just some of the ways farmers, organisations, land owners, as well as the general public, are being encouraged to get involved.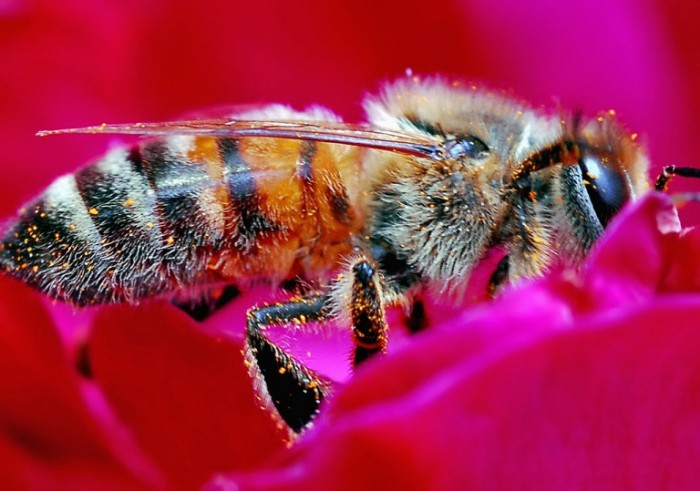 PRETTY IN PINK: A bee lands in a beautiful bloom (© Steve Wall)
The current B-line is just the beginning with plans already in place to connect the route to a whole hive across the capital.
"Making a B-Line for London won't just be about the line itself, it will be for the whole of London," Ms Willett said.
"We want to make sure Londoners have green areas to visit within ten minutes of their home where wildflowers are growing."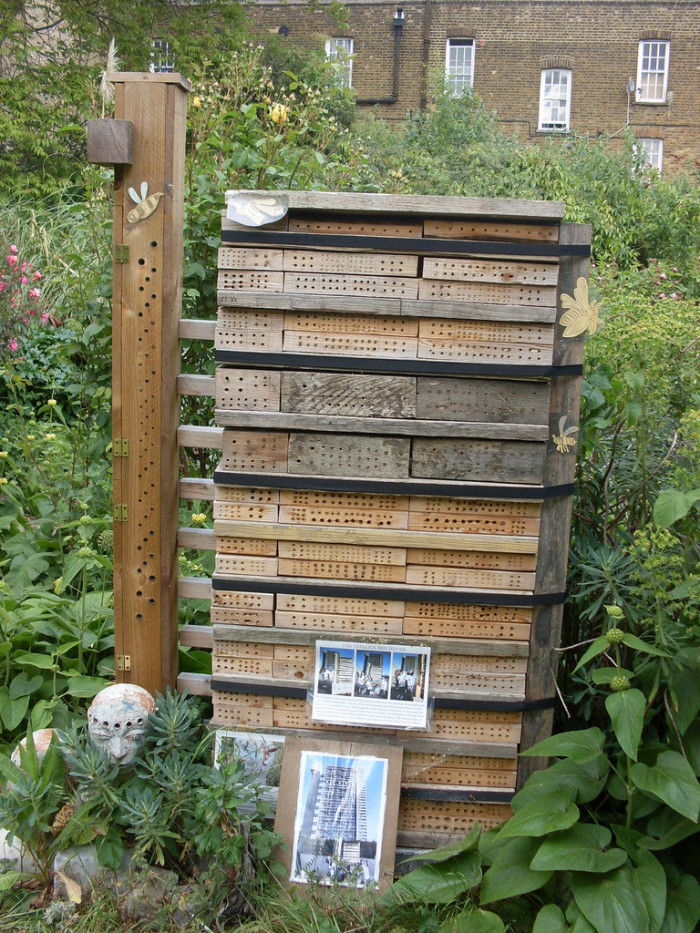 OH, BEEHIVE! A bee hotel in one of London's many green spaces (© London Permaculture)

The loss of large areas of wildflower grasslands as well as pesticides, diseases, and changing weather conditions have caused the bee population in the UK to decrease massively.
The project aims to combat the massive drop in the UK's bee population by restoring and creating 150,000 hectares of habitat across the UK.
Ms Willett added: "Ultimately the project should cover the whole of London and the UK and hopefully take influence in Europe."
To find out more about the project visit the B-Line Campaign homepage or http://www.rspb.org.uk/
Featured picture courtesy of Pascal Gaudette, with thanks