A Polish man who stood as UKIP's candidate in Tooting says he wouldn't join the party now – despite releasing his own pro-Brexit-themed vodka.
Przemek Skwircynski, 34, launched Brexitovka at the UKIP conference in Bolton on February 17, but actually left the party to rejoin the Conservatives in 2015 after losing out in the General Election.
Nigel Farage, Paul Nuttall, and former UKIP candidate and Breitbart London editor-in-chief Raheem Kassam have all received a bottle of the commemorative spirit that has the tagline 'Celebrate Brexit or drown your sorrows in style!'
Having moved to Britain at 16, he joined the Conservatives in 2009 but switched to UKIP four years later to show his dissatisfaction with the coalition government.
"There was a big outflux of young conservatives who thought the Conservatives were becoming too Lib-Dem-ish," he said.
"What I liked about UKIP back then was they were marketing themselves as a libertarian party, but I wouldn't join them nowadays as they've gone down a completely different path.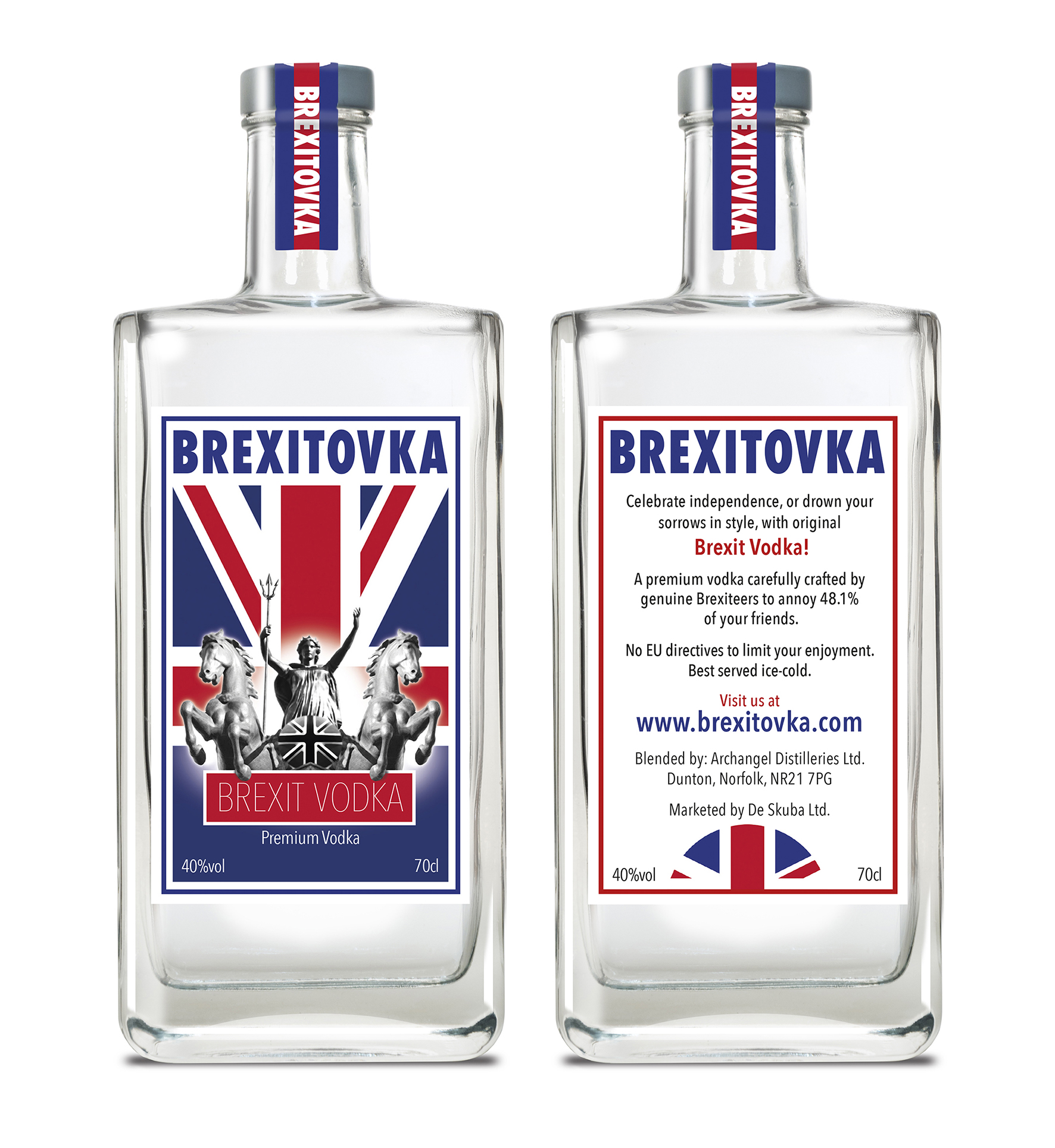 HARD BREXIT: The new vodka celebrating Britain's decision to leave the EU
"The watershed moment was when Godfrey Bloom, the MEP, got expelled for the 'bongo bongo' comment he made – that may have caused offence, I admit, but he was the beacon of the free-enterprise people in UKIP.
"I wanted to push for things like creating a free trade area within the Commonwealth. I was trying quite hard but didn't manage to get anywhere with it.
"I didn't leave UKIP, I let my membership expire – but it happened for a reason."
As well as rejoining the Conservatives, Mr Skwircynski worked as a researcher for Vote Leave and founded the sub-group Poles for Britain.
While admitting he was surprised by the referendum result, he added: "Britain is strong enough to stand on its own feet."
In between all that, he also decided to turn his hand to making vodka and got inspired Brexit.
He said: "The key thing is it is English vodka and it is produced here.
"People want to have a local beer – they don't want to have another Stella or Fosters, and the same thing goes for stronger drinks.
"Whether it is food or drink, people want to eat and drink local produce.
"The reason English vodka didn't develop is that it didn't have to."
Mr Skwircynski believes the uncertainty of Britain's relationship with the EU after Brexit could impact on the importing of spirits, opening a window of opportunity for home-grown products.
He said: "I'm starting out locally and we'll see how it catches on.
"There are not very many English vodkas out there. The market for English vodka is still a massive niche."
The 40% ABV vodka is brewed in the Archangel Distillery in Norfolk, East Anglia.