"It's amazing to know that so many people know about Hugo, but I wish nobody knew about us and we were just another normal anonymous mother and baby going about our business."
This is the devastating admission empty-armed mum Leigh Kendall made when revealing the impact of the rare, life-threatening illness HELLP Syndrome.
The condition, which stands for Haemolysis, Elevated Liver Enzymes, and Low Platelets, nearly killed her and tragically claimed the life of her son Hugo.
A year ago today Leigh, 37, was cradling her burgeoning baby bump and planning for an exciting future, however it all changed during a routine 24-week midwife appointment when she was sent to hospital for further tests.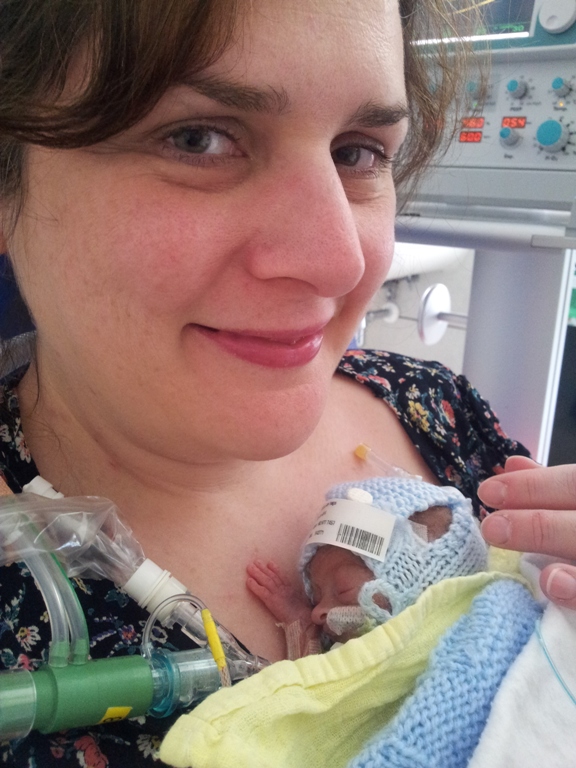 PROUD: Leigh enjoys precious cuddles with baby Hugo
It turned out that the heartburn and general discomfort she was experiencing wasn't just part and parcel of the pregnancy package but signs of this rare condition and pre-eclampsia.
The only cure was for Hugo to be delivered.
Leigh said: "My partner Martin and I were both utterly devastated – we knew the chances of our baby's survival at that stage were slim."
Leigh and baby Hugo, who weighed just 420g, were transferred from Bedford to St George's Hospital in Tooting where neo-natal staff provided round-the-clock care for the family.
Tragically at just 35 days old he passed away.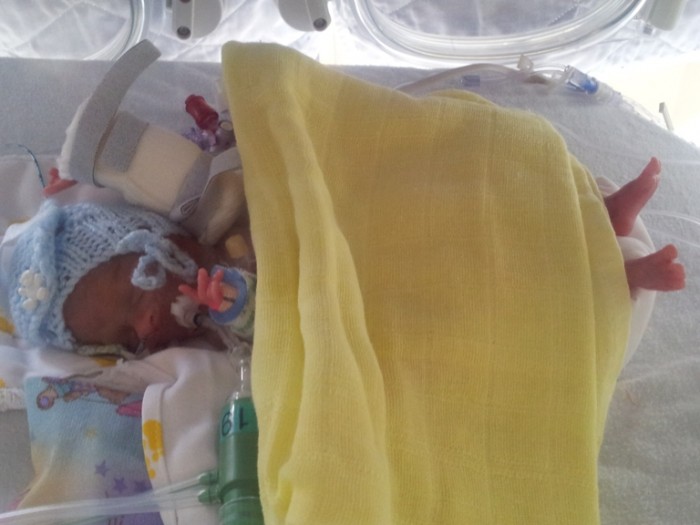 TINY: Hugo in his incubator at St George's Hospital
Leigh explained: "It was heartbreaking that nothing else could have been done for me or Hugo which is so, so sad.
"But we had 35 days with Hugo Boss (as the staff nicknamed him!) and have so many good memories with him – all the normal mummy and daddy things, including lots of cuddles."
Since Hugo passed away the couple have been fundraising for the sick and premature babies charity First Touch to pay tribute to the staff on the unit and their special little boy.
"The staff there do such a wonderful job – it takes a special person to work in a neo-natal unit.
"I can never thank St George's enough – they saved my life.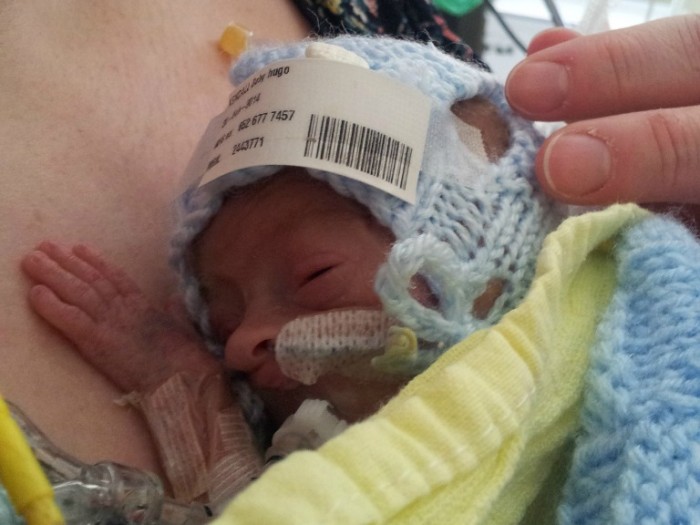 BONDING: Hugo snuggles up to his mummy
Leigh explained that it's vital to talk about neonatal experiences – regardless of the outcome.
She said: "It's so important to talk about stories which don't have a happy ending, you hear a lot about the ones who do make it but it's also important to talk about the babies that don't go home.
"They are just as valuable and have their own personalities and characters."
Ahead of what would have been Hugo's first birthday on February 20 the couple are continuing their fundraising efforts for the neo-natal unit.
After Hugo's funeral they donated £500 to Ronald McDonald House charities and bought St George's an oximeter in his name.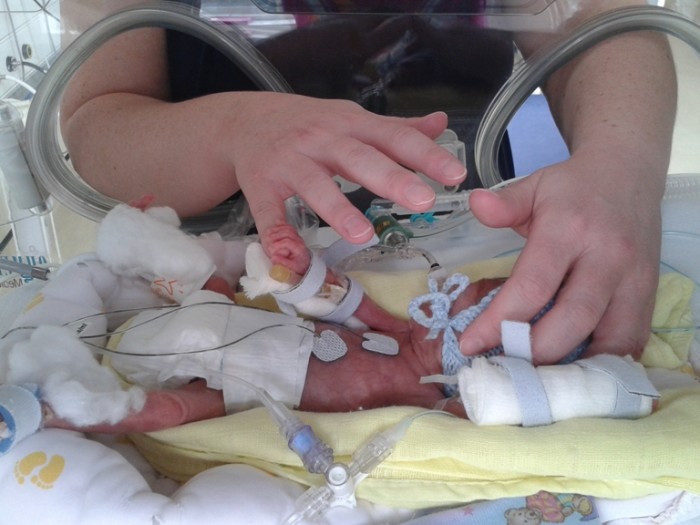 TOUCHING: Leigh spends time with Hugo in the neonatal unit
They now want to provide the hospital with nine portable DVD players and headphones so that neonatal parents in a similar situation can watch a series of short advice films from their baby's bedside.
For parents whose baby sadly dies, there is also a film about bereavement.
The pair initially planned to raise £500 but smashed their target yesterday and have now increased it to £1000 in the hope of raising even more money for the unit.
Leigh said: "It's incredible – we're so touched and humbled at how people have taken Hugo to their hearts and been so generous.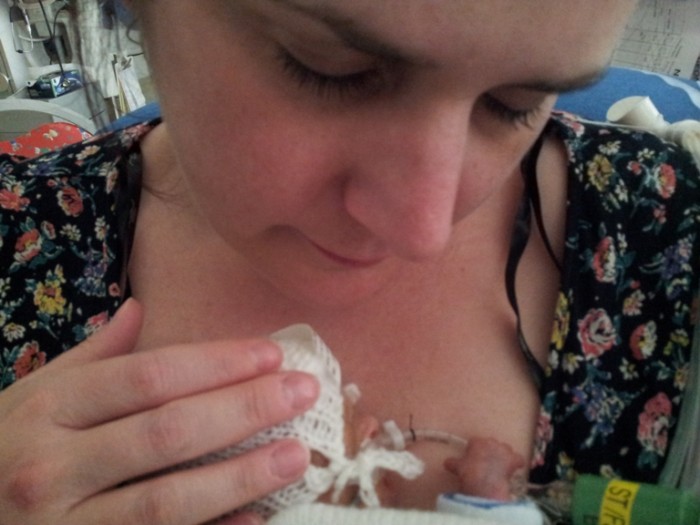 POIGNANT: Leigh enjoys precious moments with her son
"We were thinking it would take at least that long to make £500 so when we surpassed that – it was amazing."
The fundraising initiative is not only to thank the unit but also to pay tribute to their brave son.
Leigh said: "Hugo's first birthday will be a difficult day because he is not with us but we'd like to celebrate how special our little boy is to us, and to so many others.
"We would like to pay tribute the difference he has made to so many lives – during his life and now, through his legacy.
We're taking it one day at a time – Hugo's first birthday is going to be a difficult day for us both, but we want to celebrate our little boy."
You can donate here.