By Scarlett O'Malley
January 24 2019, 10.00
Follow @SW_Londoner
Benjamin Franklin once said in this world, nothing can be said to be certain, except death and taxes… and in our lifetime, the Official UK Singles Chart.
Well he didn't quite say the last part, but since 1952 the Official Singles Chart has been a staple of the music industry, ranking the most commercially successful singles and albums from across the globe.
As we embark on a new decade, we look at the change in commercial music trends from 2010 to 2019, particularly number one singles.
Virgin EMI TV promotions executive Flossie Easthope said: "The music industry in the last 10 years has seen huge changes with regards to consumption of music with the introduction of streaming services like Spotify, which has meant that a new breed of artists such as Ed Sheeran, Ariana Grande, Justin Bieber and Stormzy have hugely benefited from this type of consumption.
"It has also birthed the non-traditional pop star such as Billie Eilish and Lewis Capaldi who now have huge audience reaches through their social media.
"I predict big things from newer artists like Yungblud, Halsey and Post Malone continuing into the 2020s and beyond."
Looking back to the last century, the first ever UK number one was 'Here In My Heart" by Al Martino, which topped the charts for nine weeks, and over the last 68 years we have seen hundreds of artists and groups make their mark on the music industry.
The chart is calculated by consumer insights consultants Kantar who take information from over 11,000 retailers and count downloads, CD and vinyl sales and 100 streams as one purchase.
Here is my take on ten years of trends like the Christmas No.1, the influence of reality TV, and the introduction of streaming, and the artists behind the music, in this nostalgic return to the number one hit singles of the 2010s.
2010
Unique singles at No.1: 37
Singles with the most weeks at No.1 (joined): Owl City 'Fireflies', Roll Deep 'Good Times', Matt Cardle 'When We Collide' (three weeks)
We came into this 2010 with what seems like a trend that lasted all year: X Factor cohorts. Rage Against the Machine historically snatched the Christmas No.1 from its usual X Factor predecessors in 2009 with 'Killing In The Name'.
Things soon went to back to normal (well, normal for 2010) and the decade was brought in with a number one from X Factor winner Joe McElderry with his cover of US singer Miley Cyrus' 'The Climb'.
The variety of different number ones across the year was massive, with 37 different singles taking up 52 weeks of the year, and not one single taking the number one spot for longer than three weeks.
What is also evident in the number ones is just how much influence X Factor had in the first year of the teenies.
Winners and finalists of the show took up nearly half of the years' official numbers ones, with this group of people taking up 15 weeks in the top spots.
Finalists such as Diana Vickers, Olly Murs and JLS secured 2010 chart topping hits, whilst winners Alexandra Burke and Matt Cardle also reigned supreme.
X Factor mania in the charts was even evident in groups such as Helping Haiti, the aptly named X Factor Finalists and even their judge Cheryl Cole scooping the UK's best-selling single at one point or another.
Just over half of the year's chart toppers were British, with 17 artists including Roll Deep, JLS and Tinie Tempah taking a majority of the years number one singles on two separate occasions.
Bruno Mars topped the chart with his debut single 'Just The Way You Are' (Amazing) in 2010, seeing instant stardom with this number one for a week.
It seems that in 2010 reality stars and talent shows had a massive influence on what music became commercially successful in 2010.
This is visible in X Factor winner Matt Cardle bringing the glory back to the show when taking Christmas No.1 at the end of the year.
But there is a change in this trend as the decade goes on when the way we consumed music takes was revolutionised.

2011
Unique singles at No.1: 30
Singles with the most week at No.1: Rihanna ft. Calvin Harris – 'We Found Love' (six weeks)
We entered 2011 in less of an TV influenced bubble with 'What's My Name?' by Rihanna ft. Drake taking top spot. But, once again Simon Cowell's brainchild babies littered the number one spots in the form of JLS, Cher Lloyd, Olly Murs, One Direction, X Factor Finalists 2011 and Little Mix taking the Christmas No.1 with Cannonball.
Yet this time, each of these artists only spent one week at number one with their singles suggesting that although there was still a lot of entries to the top spot from the TV talent show, their chart topping power descended.
We have the first of what is called a 'repeat offender' of the decade in the form of Adele.
A repeat offender is someone whose song returns to number one after being knocked off its pedestal by another single.
Adele's 'Someone Like You' stayed at number one for four weeks in the first quarter of the year but was knocked off the first place plot by Nicole Scherzinger with 'Don't Hold Your Breath' for a mere one week, when Adele returned back to number one.
Rihanna had a great year in 2011. She was also the artist with the most number one singles that year and only did she spend seven weeks at number one with her two singles 'What's My Name' and 'We Found Love' ft. Drake and Calvin Harris respectively, but she is also a repeat offender.
'We Found Love' was knocked off the top spot for two weeks whilst Professor Green and Emeli Sande held down number one with 'Read All About It', splitting the most number one singles time at the top of the charts in half, with three weeks either side of it.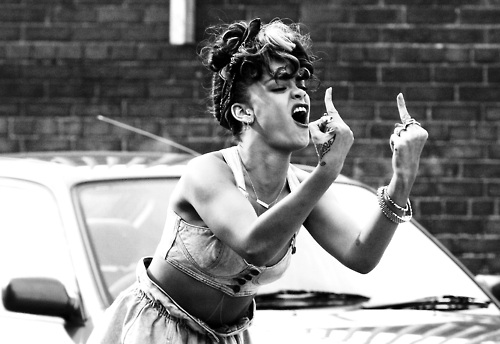 2012
Unique singles at No.1: 37
Single with most weeks at No.1 (joined): 4 Gotye Ft. Kimbra- 'Somebody That I Used To Know', Carly Rae Jepsen- 'Call Me Maybe', James Arthur- Impossible (four weeks)
REPEAT OFFENDER ALERT: James Arthur with his single 'Impossible'.
What is funny about this single is although it spent four weeks at the top of the charts, it missed out on Christmas No.1 as it was whacked off the top by the Justice Collective.
The Justice Collective was a made up of group of musicians and singers ranging from Paul McCartney, to Robbie Williams to Beverley Knight and their cover of 'He Ain't Heavy, He's My Brother' did as Rage Against The Machine did and pushed and X factor winner Arthur's single aside.
Gotye ft. Kimbra's single was their only UK number one, and 'Somebody That I Used To Know' has now been put on the illustrious list of the One Hit Wonder.
The same can also be said for other 'Longest Stint' title holder Carly Rae Jepsen who's hit 'Call Me Maybe' was her only UK number one as well. It would have been nice for the trend of longest stint to carry on to James Arthur also, but he's had two number ones to date.
This was also the year that Grime Godfather Wiley had his only number one to date, with the track 'Heatwave' ft. Ms D, but with the current controversy surrounding Wiley and Stormzy sending for one another via 'diss tracks', who knows what could happen for Wiley in 2020.
2013
Unique singles at No.1: 30
Single with most weeks at No.1 (joined): Robin Thicke/ TI/ Pharrell – Blurred Lines (five weeks)
Repeat Offender and somewhat offensive 'Blurred Lines' spent longest on top of the charts in 2013, however was knocked off for two weeks by John Newman and Icona Pop ft. Charli XCX.
This track has seen its fair share of controversy with Marvin Gaye's family successfully suing Thicke and Pharell for $7.5m for copyright infringement and the subsequent cancelling of the song across student unions over issues around sexual consent, the Guardian dubbed it 'the most controversial track of the decade.'
Despite the controversy, producer Pharell Williams would have been a happy man in 2013 with his overall efforts on the charts. 'Get Lucky' by Daft Punk ft. Pharrell Williams also took first place in the charts for four weeks, giving Williams nine weeks at the top.
Underground music shone through in 2013 as we see the influence on the charts move away from reality stars and move towards dance music like deep house and drum and bass.
Duke Dumont ft. A*M*E with 'Need You', Rudimental Ft. Ella Eyre with 'Waiting All Night' and Storm Queen all went to number one in 2013, alongside EDM artists like Avicii, Calvin Harris and Martin Garrix.
Reality stars only saw two weeks as chart toppers: One Direction, and Sam Bailey closing the year with Skyscraper.
2014
Unique singles at No.1: 42
Single with most weeks at No.1 (joined): Clean Bandit Ft. Jess Glynn- 'No Place I'd Rather Be', Meghan Trainor- 'All About That Bass' (four weeks)
There was huge variety when it came to number ones in 2014 with 42 unique tracks.
The reason for the high turnover in the varying number of artists could be the fact that the Official Chart introduced streaming in into how it calculated its number one single in July of 2014.
It was in 2014 that Ed Sheeran had his first number one single with 'Sing' and 'Thinking Out Loud', the latter repeat offending in both November and December of that year.
Ed Sheeran has gone on to have another seven number one singles to date, making it a total of nine.
Pharrell Williams 'Happy' also entered the charts twice at different non-consecutive intervals after its initial debut into the charts in the first week of the year.
Bruno Mars and Mark Ronson enjoyed a Christmas No.1 in this year with 'Uptown Funk', however the song was originally due for release in the UK on the 11th of January 2015, so what happened?
Fleur East performed the track on UK X Factor pushing Mark Ronson to release the single 5 weeks early.
So by 2014 there was only one X Factor contestant gracing the top spot at the end of the year marking a change in what music makes number one after the introduction of streaming.
2015
Unique singles at No.1: 24
Single with most weeks at No.1: Mark Ronson Ft. Bruno Mars- 'Uptown Funk' (six weeks)
Technically a repeat offender, the first six weeks of 2015 'Uptown Funk' stayed at number one.
The middle of the decade saw Justin Bieber score a debut and a hat-trick on the Official UK number one singles list.
Collectively, Bieber spent the most time at the top of the charts this year this his first single 'What Do You Mean' spending five overall weeks in the top spot.
'Sorry' spent two weeks at number one and 'Love Yourself' spent three.
'Love Yourself' was also the UK's Christmas No.1 and spent an overall six weeks at the top including 2016.
2016
Unique singles at No.1: 11
Single with most weeks at No.1: Drake Ft. Wizkid and Kyla- 'One Dance' (15 weeks)
The year Drake officially made his mark on the UK charts he, along with Wizkid and Kyla, had the longest running number one of the decade with his track 'One Dance'.
Not only was it Drake's debut number one single, it is also currently joint third with Wet Wet Wet's 'Love Is All Around' in the entire history of the UK Official Charts to have the longest reigning chart topper. Well done Drake!

Justin Bieber had another good year, with an over eight weeks in the number one spot, bringing in the new year with three weeks of 'Love Yourself' and five weeks as featured in a song with Major Lazer and MO with 'Cold Water'.
Zayn's 'Pillowtalk' was the only single of the year to only spend one week at number one. Clean Bandit 'Rockabye' remained at the top for nine weeks from the middle of November until the end of the year.
2016 saw the fewest number of singles reaching the top of the whole decade, probably due to Drake's extensive time as King of 2016.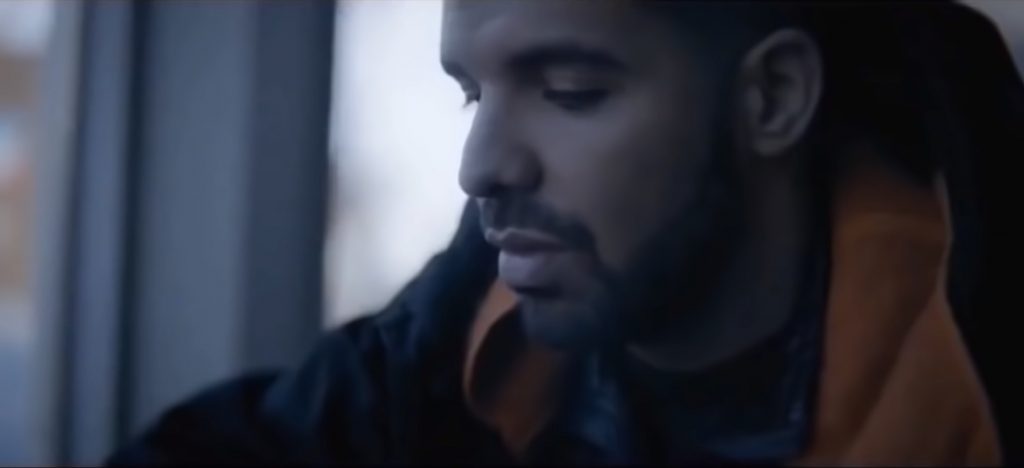 2017
Unique singles at No.1: 15
Single with most weeks at No.1: Ed Sheeran- 'Shape Of You' (14 weeks)
Talking of kings, 2017 was the year of Ed Sheeran. He was at number one for a total of 20 weeks in 2017 alone.
'Shape of You' was the first new single of the year and was a repeat offender, with 'Perfect' spending the final last few weeks in top position.
Luis Fonsi & Daddy Yankee ft. Justin Bieber was another big hit in 2017 spending a total of 11 weeks at number one on three separate non-consecutive sets of weeks. REPEAT OFFENDER ALERT.
Two weeks after the Grenfell Tower fires, Artists For Grenfell including artists like Jessie J and Pixie Lott made it to number one with a cover of 'Bridge Over Troubled Water' to raise money for the families made homeless by the fire.
Dua Lipa and Post Malone both made their debut on the number one singles chart in 2017.
2018
Unique singles at No.1: 19
Single with most weeks at No.1: Drake 'God's Plan' (nine weeks)
Drake had another good year in 2018 with 14 weeks spent at number one with three separate singles, 'God's Plan', 'Nice For What', 'In My Feelings', tying with Calvin Harris for the most number of weeks spent on top in the year.
Calvin Harris also spent 14 weeks at number one over two different singles featuring Dua Lipa ('One Kiss') and Sam Smith ('Promises).
'Promises' was a repeat offender track being pushed out of the top spot for just one week by Dave ft. Fredo and 'Funky Friday' until it returned to the top.
The only other repeat offender of the year and the only number one he has to date is George Ezra with his single 'Shotgun'.

2018 was the first year in the decade to not include a single number one single from a reality show star, which is quite a feat as just eight year previously nearly half of the charts was taken up by manufactured pop stars.
This year shows a shift in the pattern of music consumption with the influence switching from television to the internet.
British lifestyle blogger and Youtuber Mark Ian Hoyle aka Ladbaby took Christmas No.1 this year with 'We Built This City', making him the first internet celebrity to take a UK number one.
2019
Unique singles at No.1: 12
Single with most weeks at No.1: Tones and I 'Dance Monkey' (12 weeks)
Comparing the first and last years of the decade shows vast difference in just how many unique singles took the number one spot in their respective years.
Tones and I's 'Dance Monkey' was at number one for 11 weeks consecutively making it the most popular single of the year.
However, it was Ed Sheeran who takes the lead in 2019 for how many weeks he spent at number one.
Ed Sheeran and friends (aka Stormzy, Khalid and Justin Bieber) took up 14 weeks at the number one spot with their singles 'Take Me Back To London', 'Beautiful People' and 'I Don't Care'.
The end of the decade was as kind to Ed as the rest. He had 38 weeks at number one for singles (including features) and was crowned artist of the decade by the Official Charts.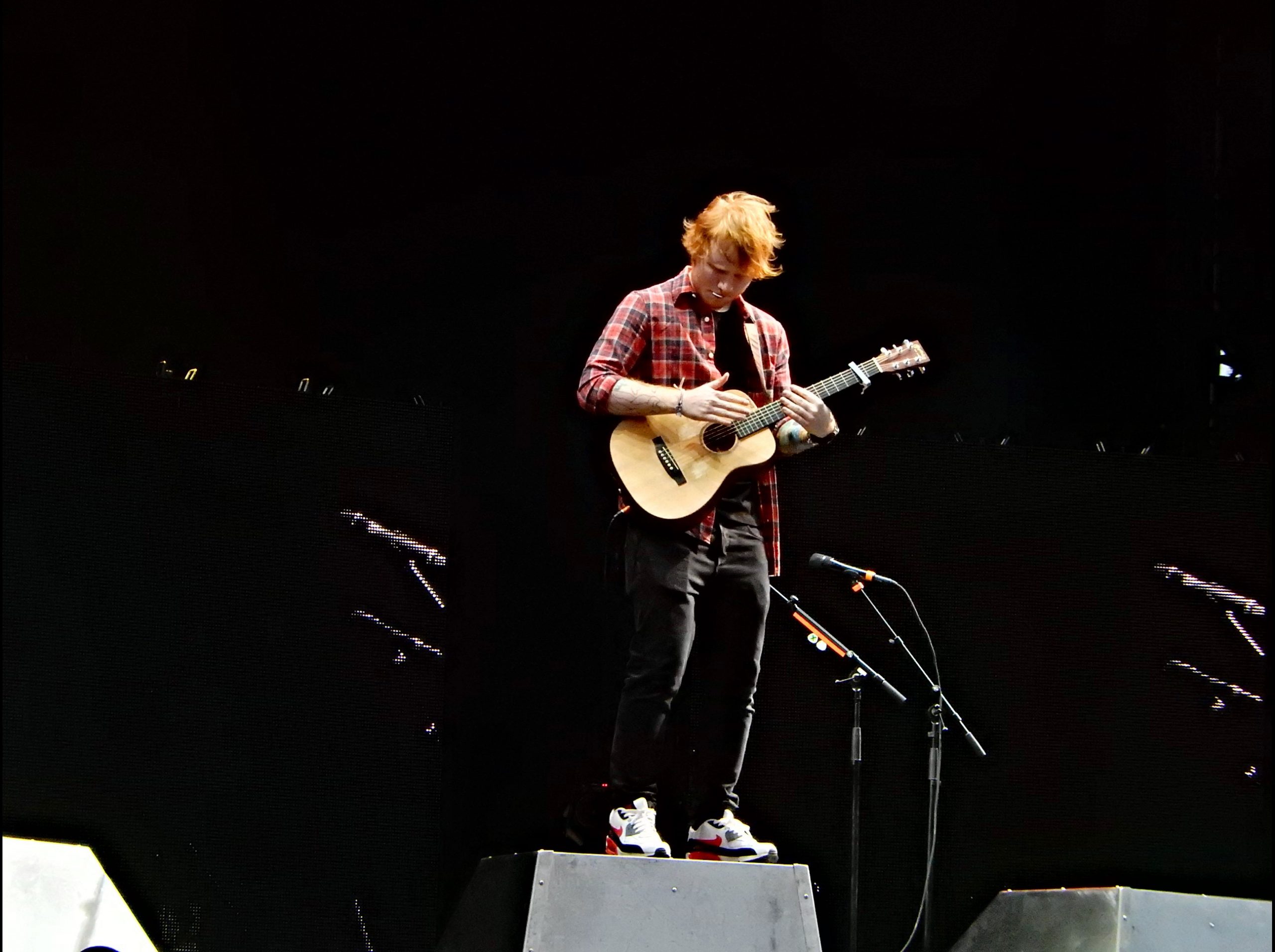 Former multimedia producer at Heart Sussex and Global, and current imaging producer at Magic Radio Chris Bailey said: "I loved how Ed Sheeran was the first artist to bring out two singles at the same time and go head to head with head in the charts with himself. It got both the number and number two that week. It's ideas that like that which really helped add to his success and why he totally deserves to be crowned king of the charts."
You used to be able to tell what song was number one for Christmas by whatever charity group or choir had been put together how as the years went by, the obvious choice for Christmas No.1 soon blended into the every week chart.
Blogger LadBaby took another Christmas No.1 in 2019 for 'I Love Sausage Rolls', suggesting while that TV was once the biggest factor in influencing commercial success, in 2019 the internet was now a key factor.
Debut artists like Lewis Capaldi saw success with seven weeks at number one for his single 'Someone You Loved'.
Repeat Offenders came in the forms of Ariana Grande who bumped her own song, '7 Rings' off the top spot for her song 'Break Up With Your Girlfriend, I'm Bored' and Shawn Mendes & Camila Cabalo spent six weeks in total at number one with 'Senorita'
Ellie Golding was the final number one of the decade with 'River', despite only being out on Amazon and Youtube.
As we entered 2020, Stormzy was the first number one of the decade with his song 'Own It' ft Burna Boy and Ed Sheeran as Stormzy's Twitter beef with Wiley manifests on the charts.
It will be interesting to see the changes in the commercial music charts over the next ten years with trends constantly evolving with the changing tide of the internet and social media.