A revolutionary food shop is changing the face of shopping in Clapham Junction by banning packaging on all its products.
The Source Bulk Foods on Northcote Road sells dried foods and household goods that are sourced as locally as possible and have no plastic and cellophane.
This is the second store to open, after their first opened in Chiswick this February.
Owner Makayla Drummond, 39, said: "We want to offer a no-packaging, bulk alternative to the supermarkets.
"We had a top 10 of streets in London that we want to be on, and Northcote Road was number one.
"I went from trying to simplify my life to making it extremely busy and complicated but in a refreshing way. I'm having a lot of fun."
People can take as much of a product as they want and there are no minimum quantities.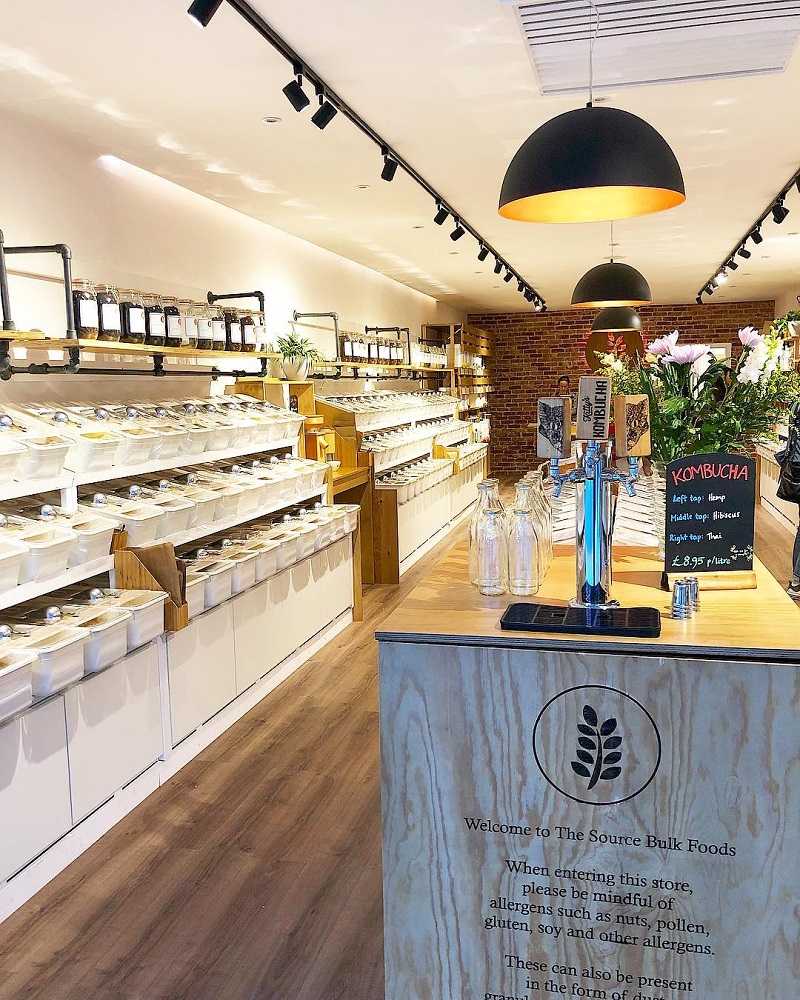 Ms Drummond said that with the exception of fruit and veg customers can buy everything from the shop.
Customers fill containers from large 'bins' where the whole foods are kept and can recycle them again when they return.
The Clapham shop has about 500 products with whole foods kept in 250 large containers and 100 or so jars.
The store is proving popular already with 40 to 60 of the bins being turned over every day.
Ms Drummond, originally from Australia, used to work as an accountant for British Red Cross, Save the Children and Ernst & Young and travelled to Haiti and South Sudan for her charity roles.
The idea for the shop began when the couple decluttered their flat instead of moving and realised how much waste they had.