Check out the latest edition of the South West Londoner paper – please click on our front page below to access the e-reader.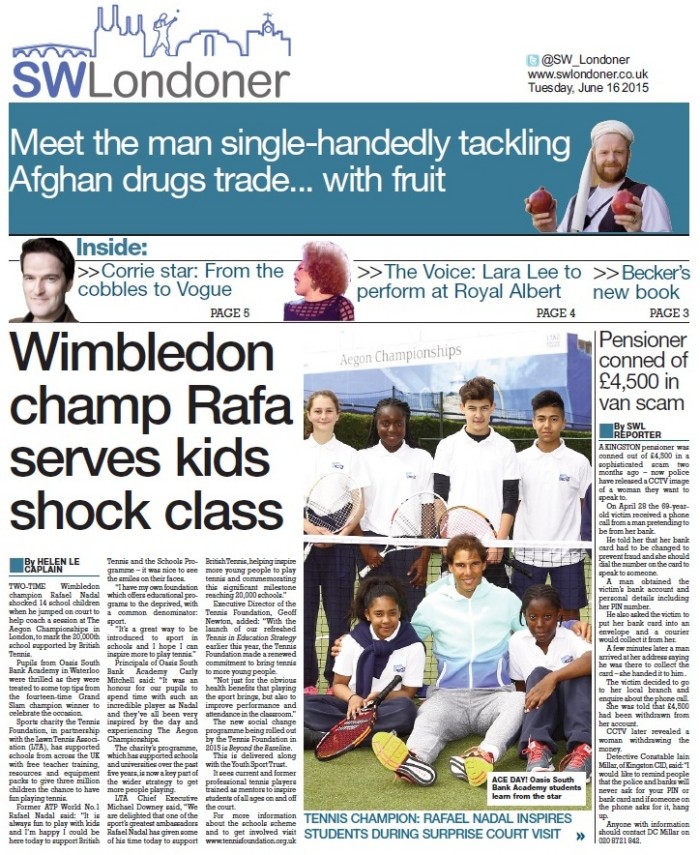 With Wimbledon 2015 just around the corner imagine getting the chance to meet world no 2 Rafael Nadal.
That's just what happened to a lucky group of star-struck pupils this week when he jumped on court to help coach a session.
Can you believe it's 30 years since Wimbledon stalwart Boris Becker scooped the coveted Grand Slam singles champion title at the tender age of 17?
Now coaching world no 1 Novak Djokovic, the German has released his autobiography chronicling his relationship with Wimbledon.
But it's not all strawberries and cream as Amnesty International share their concerns that Lambeth's taser use has QUADRUPLED in two years, Earl's Court campaigners share their fears over air and noise pollution and charity Rape Crisis reveal that rape is still hugely under reported.