A £1m bionic hand that boasts F1 technology has given an Earlsfield woman a new lease of life – enabling her to ride a bike for the first time.
Nicky Ashwell, who was born without a right hand, is the first recipient of a bebionic small hand – a cutting-edge prosthetic limb.
"I've got the ultimate in wearable tech – I'm almost superhuman!" she told SW Londoner.
"I feel quite special, very privileged to have it. I'm happy to have the obligation of trying it out and seeing what it can do."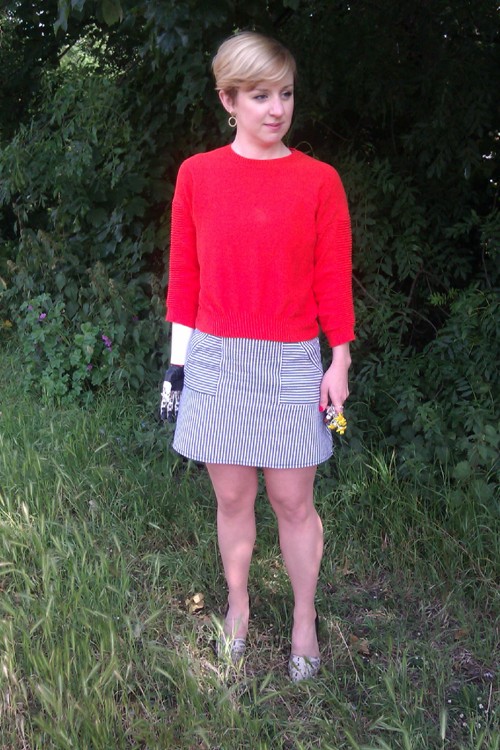 The 29-year-old fitness fanatic recently went on holiday to Copenhagen and talked about using her new hand for the first time.
"Cycling around the city felt so liberating, riding a bike feels so comfortable and safe," she said.
"I keep finding myself being surprised by the little things, like being able to carry my purse while holding my boyfriend's hand."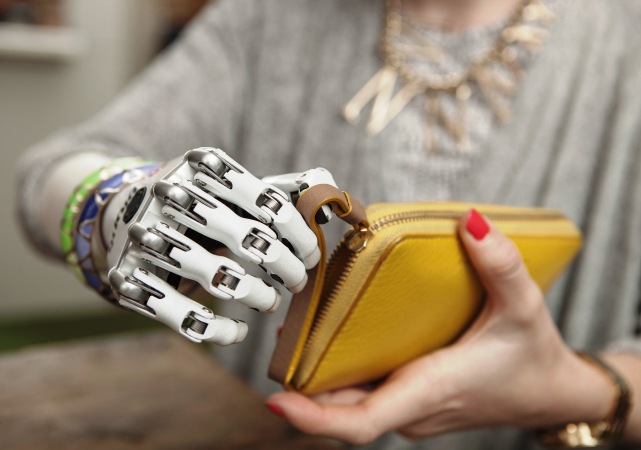 The new hand, built by specialist prosthetics company Steeper, was designed for women and children as it is much smaller than previous versions.
It has 14 different grips patterns that mimic human movement and are triggered by sensing movement in Nicky's arms.
The grips enable her to indulge her passion for fitness and lift a 10kg barbell above her head as well as thread a needle.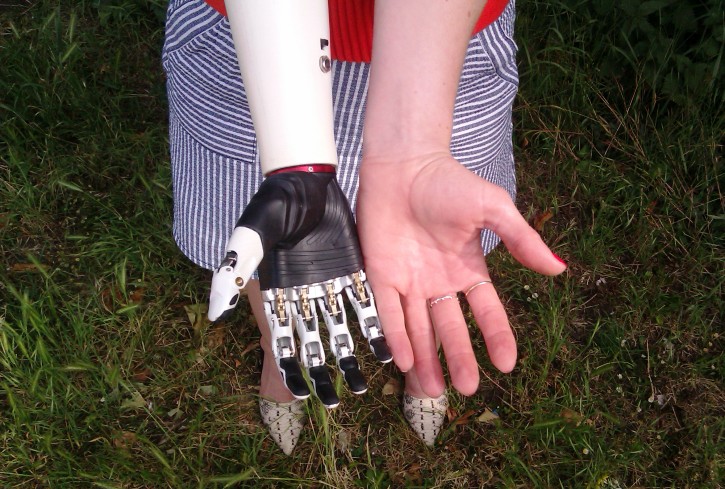 Despite being able to lift up to 45kg the hand itself, attached to Nicky's arm at the elbow, weighs only around 390g – the same as a large bar of Galaxy chocolate
Before beginning the 18-month process to have her new hand built Nicky used a cosmetic prosthetic that had no movement.
Her previous hand's only function was a single pointed finger which helped her type, now her state-of-the-art bebionic hand can hold lipstick and help her tie her shoelaces.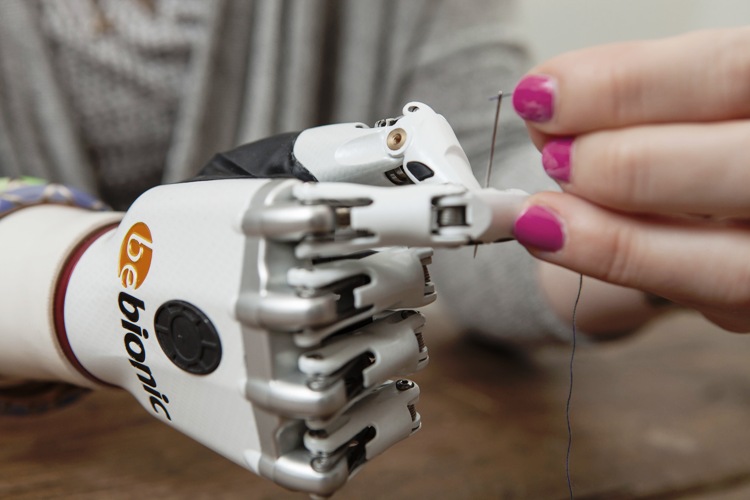 Bruce Rattray, prosthetics advisor at Steeper, told SW Londoner he became interested in designing prosthetics because of a family member who had a very old-fashioned, metal false leg.
"It's the perfect mixture of engineering and medicine, it's a very exciting feeling knowing the difference you can make to people's lives," he said.
The bebionic small hand cost about £1m to make on its seven-year journey from the drawing board to helping Nicky plank at the gym, Steeper technical director Ted Varley estimated.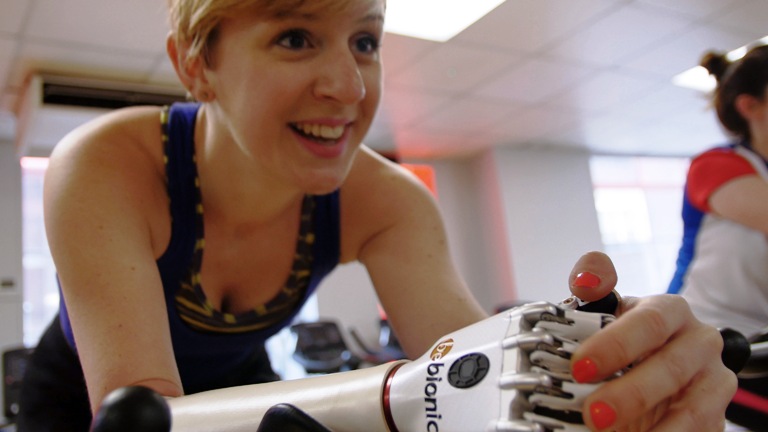 Ted explained the international expertise that he brought together to build the bebionic hand.
"I've worked for McLaren and Aston Martin working on switches and indictors for their luxury sports cars – this is better than that," he said.
"A specialist team who work on the F1 race cars built the aluminium chassis of the arm, it would have been impossible to machine with normal technology.
"The motor in the hand is from Switzerland – I spent months going backwards and forwards there – the hand has the same bearings you would find in the best Swiss watches."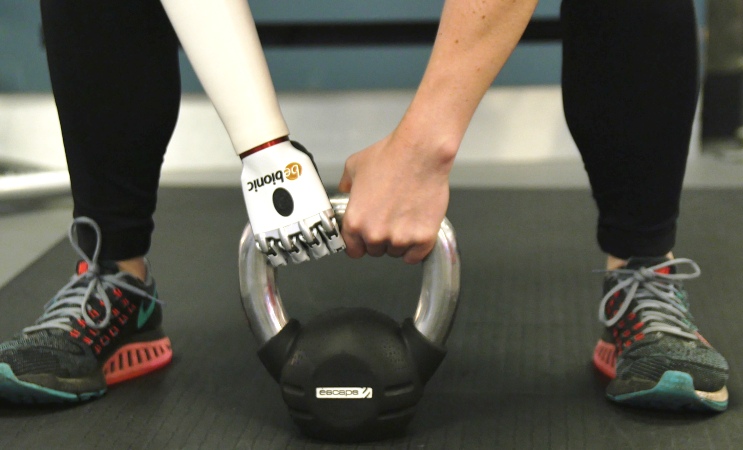 He joked that he approached companies with a 'wish list' and they were happy to join the project to build this world first.
By picking the best technologies available, from whichever industry is developing them, allowed the team to develop and build the hand more quickly, and at half the cost of previous versions.
He said: "We're working on strengthening the link between body and device, so the tech can one day even feed back information."