Comedian Eddie Izzard hit the campaign trail in Croydon yesterday throwing his support behind Labour candidate Sarah Jones.  
Sporting a patriotic manicure Izzard, a staunch supporter of the party, joined the Croydon Central candidate in North End on the 33rd seat of his countrywide tour of Labour marginal seats.
The 53-year-old, famous for his roles in films Valkyrie, Ocean's Twelve and television series Hannibal, happily greeted numerous selfie-hunters in the town centre and urged people to vote Labour in next month's general election.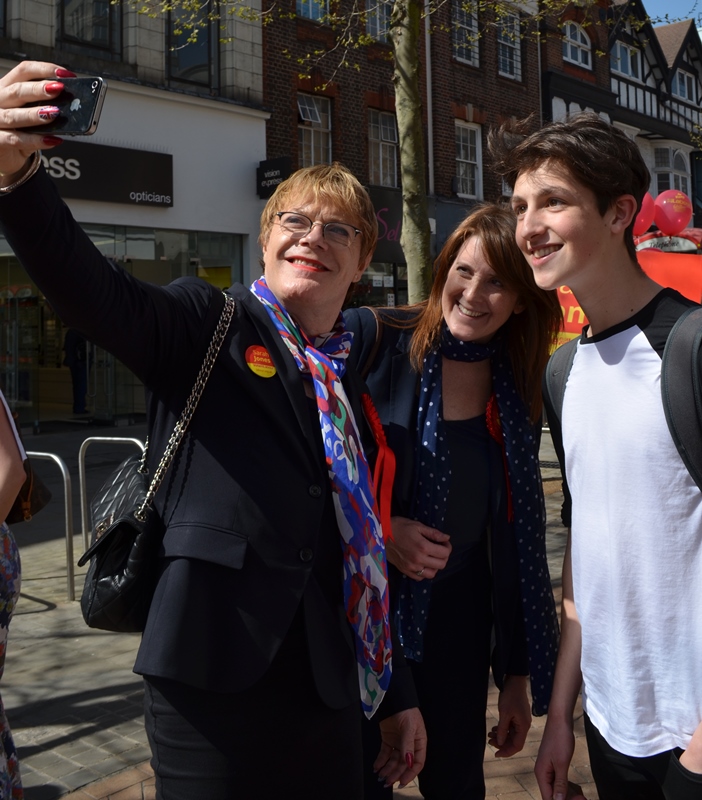 LET'S TAKE A SELFIE! Izzard with Sarah Jones and a Labour supporter

He said: "There's a reason that I'm a supporter of the Labour party and that's because I believe in fairness.
"I want to support working families and help young people to achieve their potential.
"I joined the Labour Party in 1995 and have been an activist since 2008 because I believe that Labour will deliver a fairer society.
"I want to encourage people to vote for Sarah Jones and for the Labour party at the general election next month."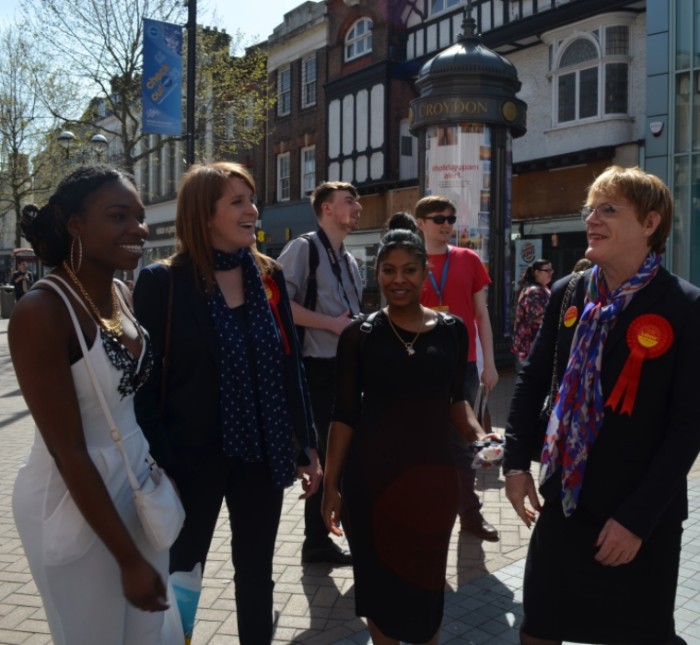 ON THE CAMPAIGN TRAIL: The comedian chats to Croydon voters
Mrs Jones said she was delighted to have such a high-profile addition join her campaign team, and hopes his addition to her election campaign can help to convince people of the virtues of voting Labour.
She said: "It's fantastic to have the very talented Eddie Izzard in Croydon to meet with locals and talk about the difference a Labour government will make.
"We'll be working right up until polling day listening to people's concerns and outlining what a Labour Government and Labour MP will do to support local families in Croydon."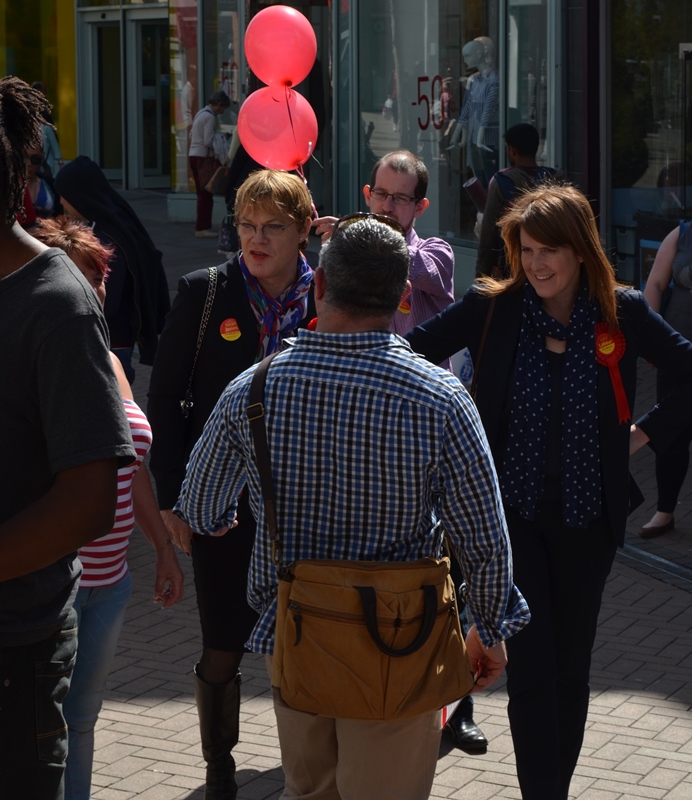 SUPPORT: Labour candidate Sarah Jones is joined by the actor during canvassing