Organisers and volunteers at Wandsworth Arts Fringe (WAF) are gearing up for their most ambitious art festival yet from May 4.
The annual festival funded by Wandsworth Council welcomes and celebrates the diverse culture and arts within the south west London borough.
WAF producer, Cath Mattos, is expecting around 17,000 people to attend the 16 day event, the festival's biggest figure to date.
She said: "People are starting to plan their year around the festival, adverts are put out in September for performers and helpers who are interested, which gives them time and opportunities to plan and rehearse."
This will be Ms Mattos' fifth festival, and she has first-hand seen WAF dramatically grown in popularity with audiences and acts alike.
Back in 2014, WAF had a humble 35 performances booked, yet this year more than 170 events are part of the colourful line-up.
Cath has made sure there are plenty of events to keep people entertained at WAF, with the goal to get people as actively involved as possible.
She also revealed that for the past five years the festival has aimed to gradually expand by including 30 to 50 events each year.
Contemporary and classic performers specialising in mesmerising dance, comedy, music and theatre shows from all over London and Europe will inject Wandsworth with plenty of fun.
In particular, this year's WAF will be celebrating 250 years of circus at The Big Top Tent staging the main indoor event in Shillington Park.
When asked what acts to expect at this year's WAF, Cath said: "Plenty of crowd favourites and long term performers are set to return to dazzle Wandsworth residents with their colourful, signature acts."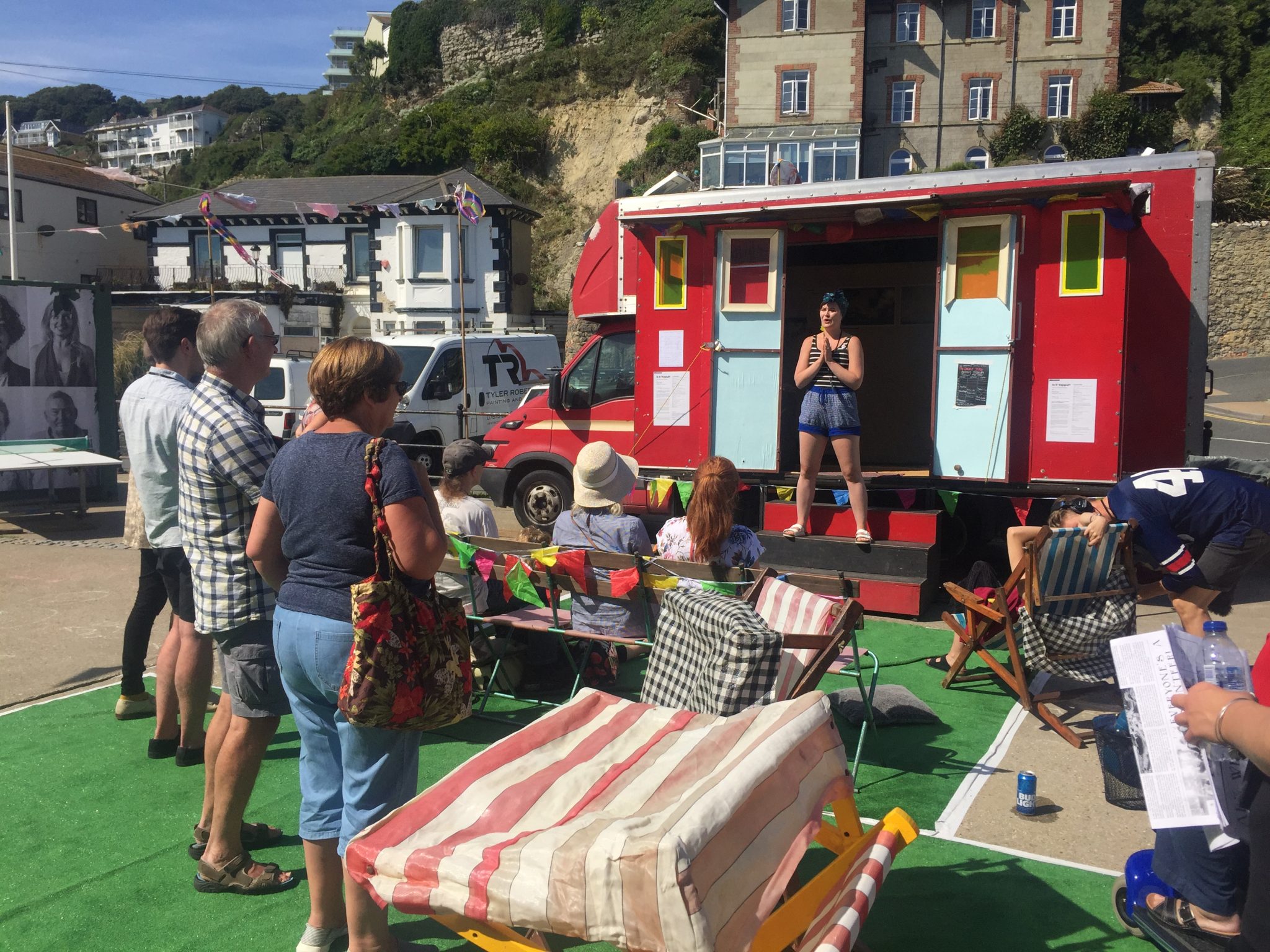 Talented cabaret and aerial acrobatics troop Hoops and Loops will open this year's WAF on May 4 at a brand new tent venue in Battersea.
Family theatre group Hikapee will showcase their brilliantly imaginative spectacle 'Moonfall,' the story of how one brother and sister comically travel to the moon.
Whilst for those wishing to reminisce 1990's culture through the art of poetry, WAF's award-winning Dan Simpson will give two exclusive performances in Putney.
With WAF set to kick off in exactly seven weeks' time, Cath believes it will be the festivals most thrilling and successful year to date.
She added: "It's crucial to get people involved in the arts and seeing Wandsworth as a cultural, exciting place to live and visit. It's a large borough and a lot is happening."
For the first time ever tickets can be purchased online on the Wandsworth Arts Fringe official website with special early bird offers lasting until March 21. Alternatively tickets can be bought and collected at Battersea Arts Centre between 10am to 6pm at the box office.
Wandsworth Arts Fringe will take place from May 5-21 2018. For more details and to purchase tickets visit www.wandsworthfringe.com.