A Southfields teenager who was crippled by his stutter, bullied, and excluded from school five times, has turned his life around and is now one of the UK's most influential entrepreneurs.
Solomon Ian-Sangala, who founded the customised clothing enterprise AttireX, is the UK's 61st most influential entrepreneur on social media according to City AM.
It's  an exceptional transformation for the 18-year-old who was a victim of bullying for his stutter and reprimanded for retaliating in the only way he could manage – with violence.
The turning point for the student-come-CEO, who is currently re-sitting his A-levels at Saint Cecilia's in Wandsworth, was the day his mother broke down in tears when he was excluded from school for the fifth time.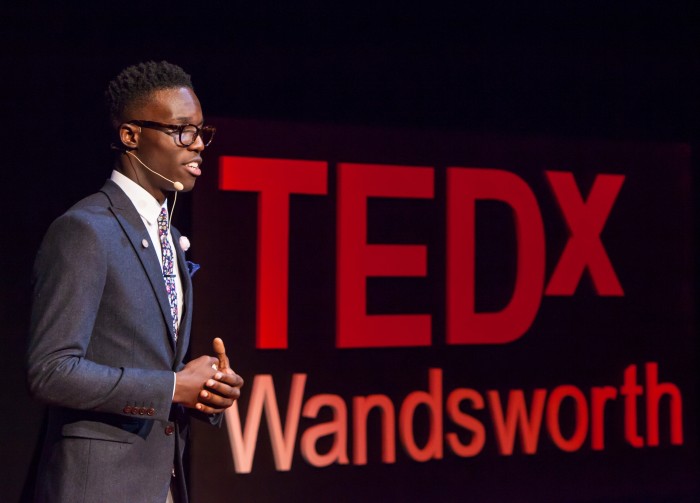 INFLUENTIAL: Solomon has transformed his life and become a successful entrepreneur
"My mum had a few words with me that changed my whole life," revealed Solomon.
"She said that just because I have a bad background, it doesn't mean that should define me.
"She told me I was perfect. It doesn't matter what bullies say and I should not take my own life because of what people say.
"She told me that I should do what I love most and make a success of myself."
The next day Solomon bought some chocolate from a newsagent and started selling it at school for a profit.
It not only developed into a booming trade, earning Solomon hundreds of pounds, but he also found that his stutter had more or less disappeared.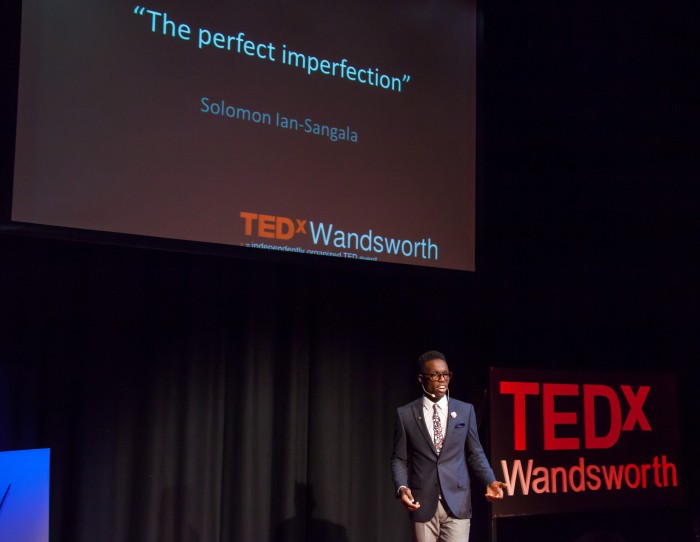 BUSINESS MOGUL: Solomon founded AttireX in 2013
"When I noticed that I barely stuttered and people were seeing me differently, I realised I wanted to be in business," he said.
Solomon set up AttireX in 2013 and has amassed more than 18,000 followers on Twitter.
Now he wants to inspire others through public speaking and made his first ever speech last month at TEDx Wandsworth.
"Just because you have a disability, it doesn't mean you have an inability," he said.
"One day I got back from school, I was self-harming,  I couldn't take the taunting anymore. I thought I was on my own and I had no one to talk to.
"That is why I really want to go out and talk to people.
"All they need is one person to tell them that their life is worth it and for me at that time it was my mum."
Public speaking may seem like an unusual pursuit for someone who was once paralysed by their stutter, but the experience was a huge success.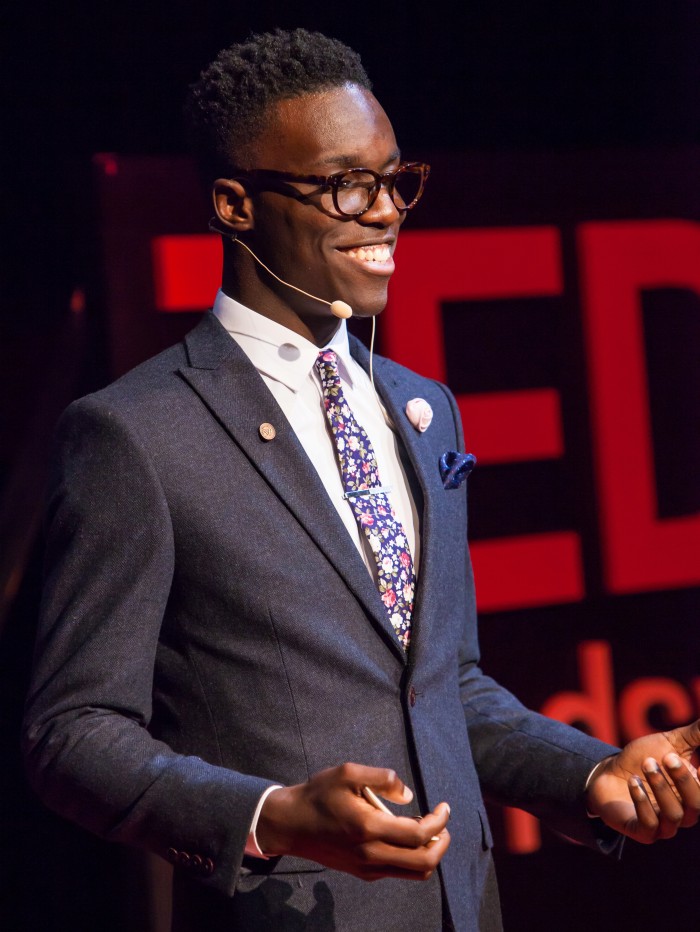 CONFIDENT: Solomon delivered a flawless speech at the event
Audience member Ryan James, 28, told SW Londoner: "I thought his speech was very confident and inspiring.
"I was surprised to realise it was his first one as it was so well delivered and he didn't stammer once – I kind of hoped he would so I could believe it was real!"
Despite being the youngest contributor at the event, Solomon's talk was voted the best of the day and several people who were inspired by his story have since been in contact with him.
Even his own mother, who Solomon describes as 'instrumental' to his success, was so encouraged by his example that she became the East African youth leader at her church.
"I am really proud of him," his mother, Rhona Otana, said.
"I was so worried because he is my only son and my first-born and I was worrying about what the future held for him.
"But now I think the future will be bright."
Pictures courtesy of http://roundturnerphotography.com, with thanks