Environmental groups turned out at a family fair in Richmond to raise awareness of dangerous air pollution levels this weekend.
Now in its 50th consecutive year, Richmond Fair is an annual event in Richmond Green, with live entertainment, carnival rides and more than 100 charity, food, drink and lifestyle stalls.
The free event took place on Saturday, also hosting a number of climate change groups, including Extinction Rebellion, Friends of the Earth and the Mums For Lungs East Sheen branch.
Branch founder and mum of two Phoebe Quayle, 36, said: "I massively worry about my children's future. We're considering whether we should move out of London because we live near the South Circular Road.
"A clean air zone is needed for the whole of London and we need to cut down on the number of vehicles on our roads," said Ms Quayle, a nursery trustee and co-chair.
Mums for Lungs is an apolitical group with three branches in London.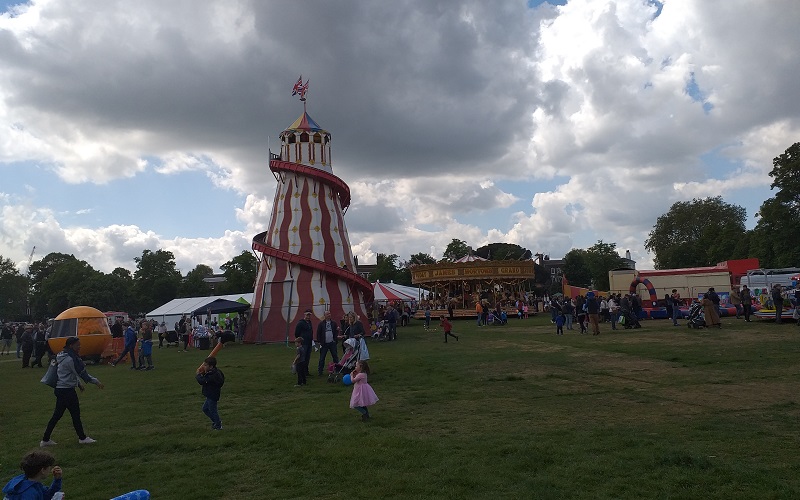 Ms Quayle founded the East Sheen branch in her kitchen in January 2018, after moving to the area the previous year and being 'horrified' by the air quality.
She said: "Instead of grumbling about something and not doing anything, I actually got off my backside and did something about it."
The group now meets monthly in a local pub and has campaigned for an Ultra Low Emissions Zone across London, written to cabinet ministers, and lobbied the council to toughen rules on drivers who sit stationary with their engines running, known as 'idling'.
"We have people who drive their children to school because it's raining and that's just unacceptable actually, but I truly believe that if people knew what pollution is doing to their children they'd stop," said Ms Quayle.
"People aren't bad, they just don't know and that's why we need a big public awareness campaign – because you can't see and smell toxic air," she said.
Mums for Lungs and Friends of the Earth encouraged fair-goers to make a pledge to reduce their carbon footprint, before posting the pledges to social media.
Pledges included cutting down on home deliveries, walking to work and not using planes for holidays abroad.
Joanna Wadely, 64, joined Friends of the Earth in 1983 and said: "It all comes down to personal choice – yes, laws will change things but personal choice, and how you live your day-to-day life, is important."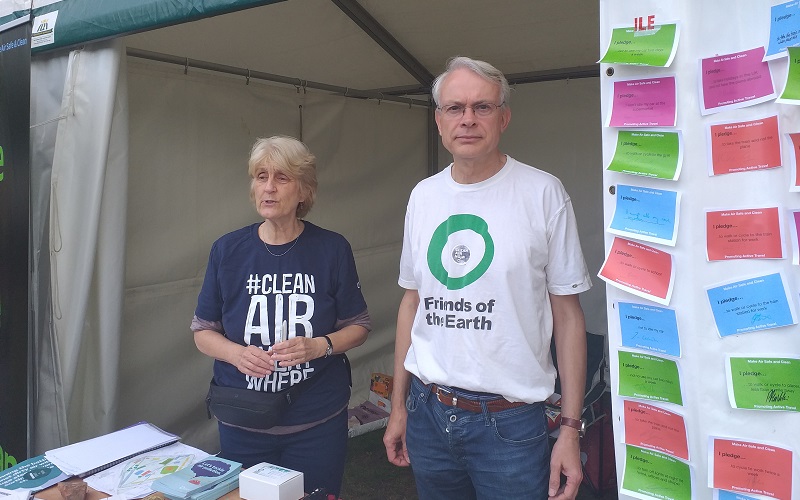 Climate change groups have been at the Richmond Fair for years but their presence was acutely observed by passers-by and families this year, as environmental concerns continue to make headlines.
Last Friday, leading UK doctors said air pollution means every person in Britain is inhaling the equivalent of one cigarette a day.
The Royal College of Physicians and the Royal College of Paediatrics and Child Health said ministers must do more to combat toxic air.