Judy Murray is backing the campaign to encourage Mini Andy Murrays and budding Venus Williams to take up free family tennis lessons this month.
From sporting stars to complete amateurs, schools, parks and tennis clubs are opening their courts to offer free parent and child coaching sessions.
The programme was developed by Lawn Tennis Association (LTA) to enable players to develop vital skills and techniques from an early age.
Judy, who coaches the British Fed Cup Team, began her tennis ace sons' career by introducing them to the sport before their professional careers took off.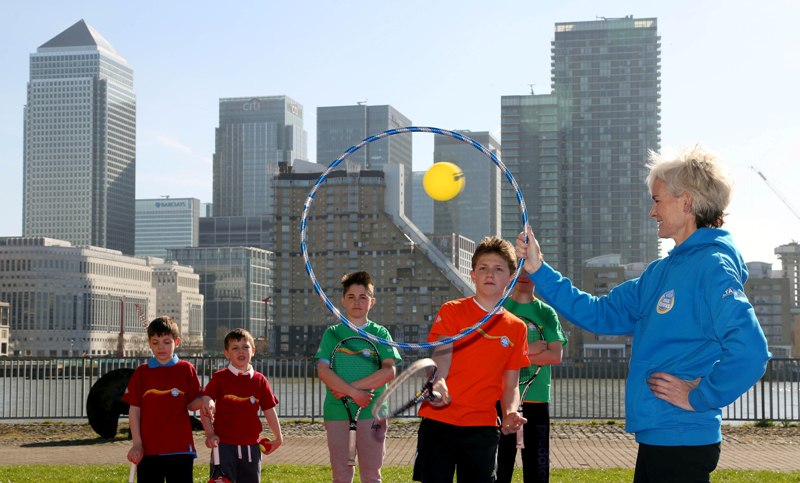 It's game on between generations as Highland Spring aim to promote tennis as a family sport, perfect for summer days.
This is an opportunity for the whole family, both young and old, to be inspired by the Murrays to take up a sport and get active.
The Highland Spring Mini Tennis Rally Awards for 3 – 10 year olds allows kids to take part in challenges and learn basic moves.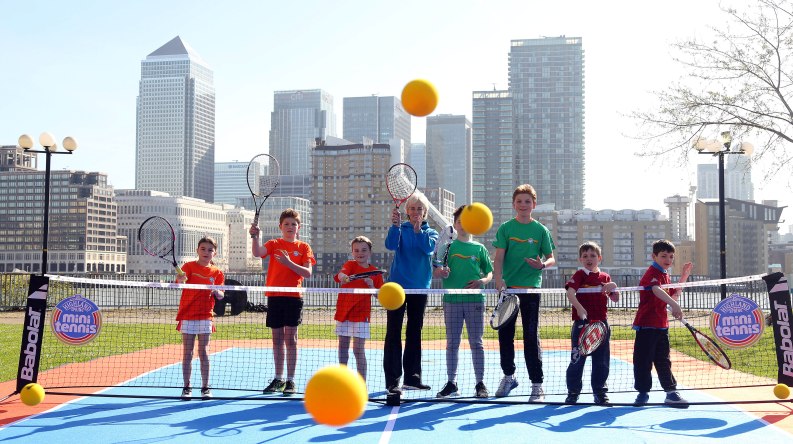 Tiny tots graduate onto red, orange and green levels as they learn how to serve, rally and volley to become future aces.
Net a parent and child activity book on the website to get the whole family inspired before hitting the courts.
All pictures courtesy of Highland Spring, with thanks