Two knife-wielding burglars who were caught with the help of a fearless police dog have been sentenced to six years and three months in jail. 
Shaun Bryan, 23, of Stockwell Park Road appeared in custody at Croydon Crown Court yesterday where he was found guilty of aggravated burglary.
Gino Sawyers, 20, of no fixed abode, also appeared in custody at the court and was found guilty of aggravated burglary and sent to a young offenders' institute.
The court heard how on December 17 last year 2014 Bryan and Sawyers entered the home of two women, 25 and 33, on Northcote Road carrying knives.
Once inside the home they threatened the victims with violence and stole their mobile phones, a laptop and cash before making a getaway.
The officers activated a mobile phone tracking app and tracked Bryan and Sawyers to London Road in Croydon.
When officers arrive the pair fled and discarded the evidence, however six-and-a-half-year-old German Shepherd police dog Jacob assisted officers and Bryan and Sawyers were quickly detained.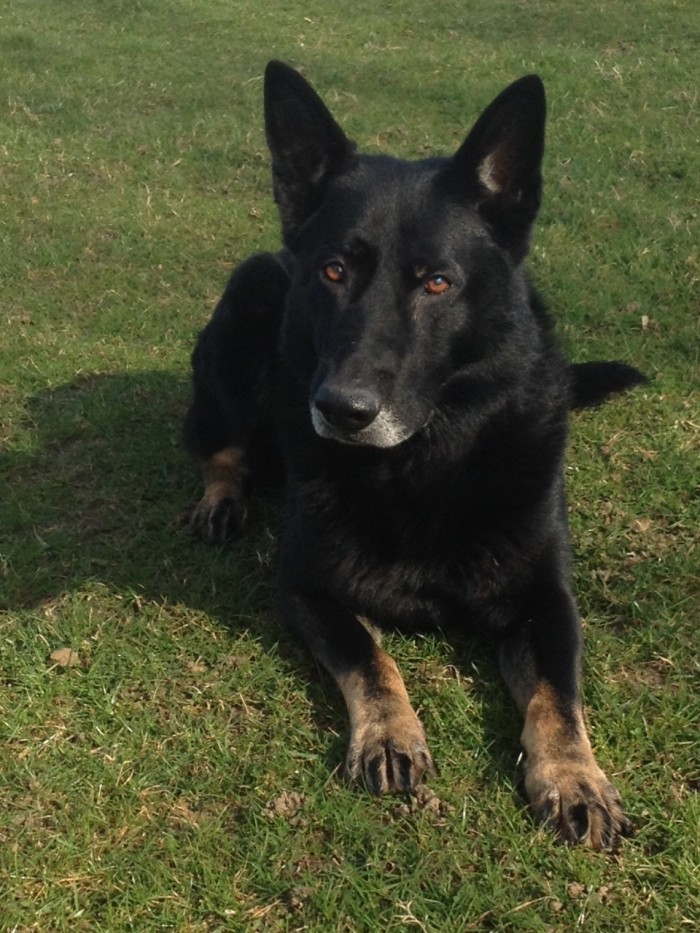 BRAVE: Croydon police dog Jacob

Bryan and Sawyers pleaded guilty on March 3 at Croydon Crown Court.
Detective Constable John Davis, from Croydon CID, said: "This burglary was of a particularly violent nature, the males subjected the two females to a ruthless attack by threatening them with knives and violence in their own home.
"Thanks to the quick thinking of local officers and their teamwork with a dog support unit, these two very dangerous individuals were located and arrested soon after the offence.
"It is very satisfying that these criminals are off the streets and they will be serving lengthy custodial sentences for their actions."