A Twickenham GP has vaccinated nearly 2000 people against Covid-19 in its first week as a Richmond vaccination centre.
Doctors from the West Twickenham primary care network (PCN) delivered 1800 Pfizer vaccines to some of Twickenham's most vulnerable patients, protecting them from the deadly virus.
The vaccination team, organised by the PCN's clinical director, Dr Yvonne Harrington, worked out of the Acorn Group Practice, where Harrington is also a GP.
Dr Neil Jackson, Senior Partner at the Acorn Group Practice, said: "We are as proud as you could be to be getting the most vulnerable and elderly and therefore the most loved people in our communities safely vaccinated on our premises, and we'll do it just as fast as we can.
"Many of them may not have left the house since March. They are disconcerted, they are scared, and they are palpably relieved when they get the vaccine.
"Of course, one of the things we have to tell people is to carry on being vigilant for some time because we know that it takes three weeks to build up any kind of immunity in your own system, so we still are encouraging people to be extremely careful."
Together with the help of nurses, admin staff and volunteers, the team vaccinated an average of four patients every three minutes from 9am-6pm on vaccination days.
They gave vaccines first to over-80s then to the over-70s in the area, immunising 3.6% of the PCN's 50,000 strong patient group.
The centre is one of six in Richmond borough which will deliver Covid vaccines over the next few months.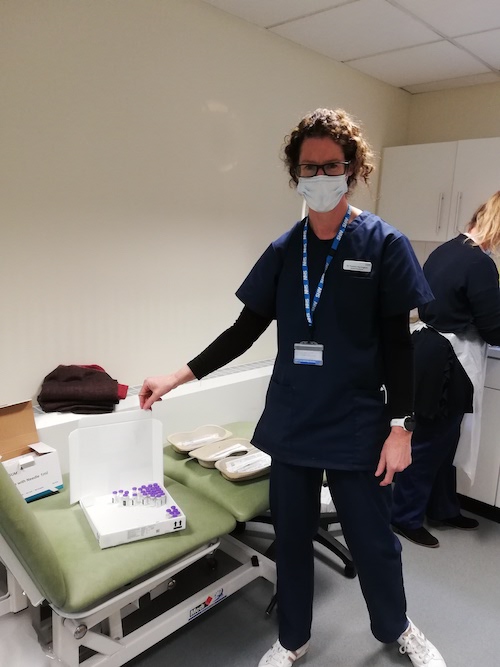 Jackson paid tribute to the volunteers braving the January cold to help with the smooth running of the centre and thanked Richmond Council for its help providing parking for patients.
He added: "To have developed three vaccines in the time that it's had in the world is absolutely extraordinary when you think about it.
"We'll take it in January any day of the week, because in London this is getting really serious, people are dying.
"This is moving at pace, because the virus is moving at pace."
Doctors will visit and vaccinate house-bound patients and those in care homes next week, using the practice's supply of Oxford vaccines as these are more easily transportable.
As with other London vaccination centres, volunteers have been essential to the success of the Twickenham GP's first week as a Covid vaccination centre.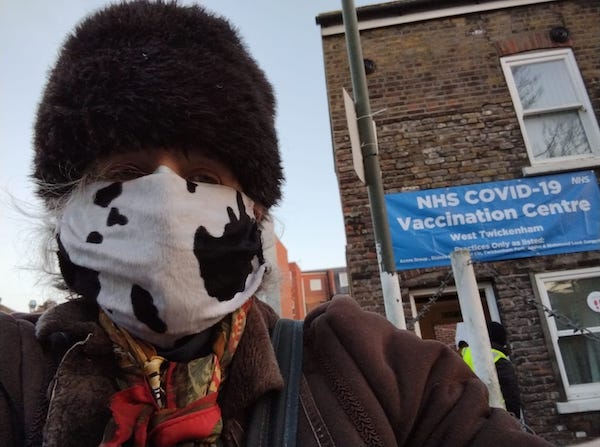 Volunteers wearing masks and high-vis vests have helped with parking, managing the queue and giving directions to patients since the centre opened on Thursday 7 January.
Joan McGalliard, from St Margarets, is one of the volunteers and last Thursday she had the job of letting patients know when vaccine rooms are free.
She said: "It was a really, really positive experience.
"In the freezing cold the volunteers kept their spirits up, they were really jolly about it.
"There was a lot of joy, the clinicians were so cheerful.
"We didn't know each other and we just managed to create a positive experience.
"These people who have been left in their homes for ten months, they really dressed up. There was a lot of lovely clothing and people wearing jewellery."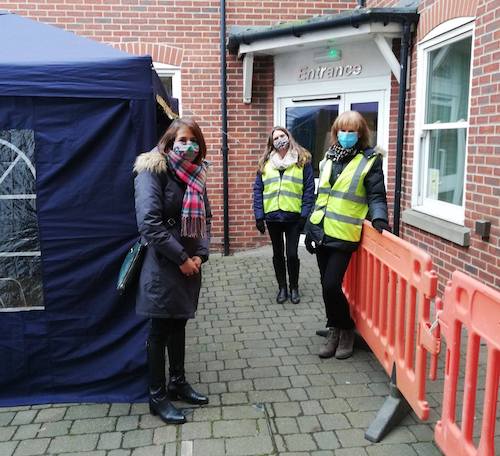 McGalliard signed up through the Covid Volunteering Service and encouraged others to volunteer if they could.
Twickenham MP Munira Wilson visited the Acorn Group Practice last week to see the vaccination centre in action.
She said: "I was very inspired and uplifted by my visit to the West Twickenham vaccination hub last week at the Acorn Group Practice.
"Dr Harrington has done an absolutely outstanding job organising the local vaccine rollout operation, with hundreds of vaccinations delivered last week.
"None of this would be possible without the amazing healthcare professionals delivering the vaccine, and the cleaning staff who are working hard to ensure the vaccine is rolled out swiftly locally.
"A huge thank you must also go to the fantastic teams of volunteers marshalling, helping with admin, and chatting to those receiving the vaccine.
"We should be very proud of our local surgeries like Acorn who are vital to the national effort to get these vaccines rolled out as quickly as possible."