Construction began on Wandworth's first modular tower last Tuesday as part of the council's affordable housing scheme – and it is believed it will be Europe's tallest modular structure.
The 89-home tower project, in association with real-estate developer Pocket Living, will be built as individual units on Mapleton Crescent by Southside Shopping Centre – a 15-minute walk from Wandsworth Town station.
It is expected to be completed by summer 2018 and Councillor Ravi Govindia, who broke ground on the site this week, said he hopes similar schemes will develop in the years ahead.
He said: "These compact starter homes are a superb innovation and offer a new affordable housing option in the heart of Wandsworth town centre."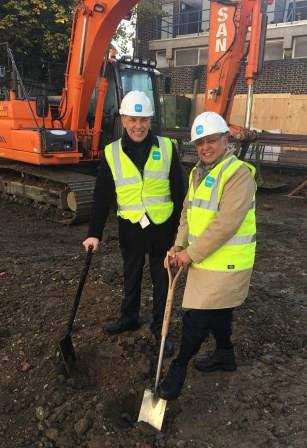 Among the homes, 53 flats will be sold at a discount of at least 20% to first-time buyers and there will be a communal roof terrace.
Modular construction is a method that means the flats are first constructed in factories, before they are transported to the site and installed with cranes.
Modular buildings are generally considered stronger than conventional buildings and off-site construction ensures better quality management.
"If we are able to scale up modular construction, it has the potential to help solve London's housing crisis," said Marc Vlessing, Pocket's chief executive.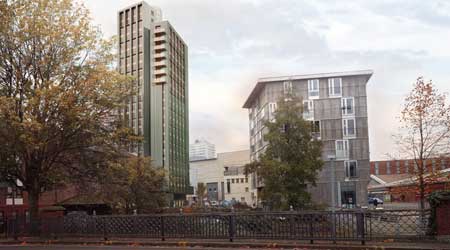 The council said the whole process is expected to reduce total building time by about six months.
In September, as part of the scheme, the council announced plans to build supported housing flats in Furzedown.
Featured image courtesy of Google Maps, with thanks