A new project tackling loneliness and food poverty in Mitcham by offering residents free meals and companionship is set to launch next week.
FoodCycle's latest community meal initiative will invite those struggling with the cost of living and isolation to enjoy good food and conversation at the Togetherness Community Centre at 6.30pm every Thursday from 20 July. 
The charity runs services across England, and the Mitcham project which will be its 19th to open in London.   
FoodCycle London Regional Manager Francesca Selwood said: "We are so pleased to be opening up a project in Mitcham, to provide a safe, welcoming space for anyone who needs it, no questions asked."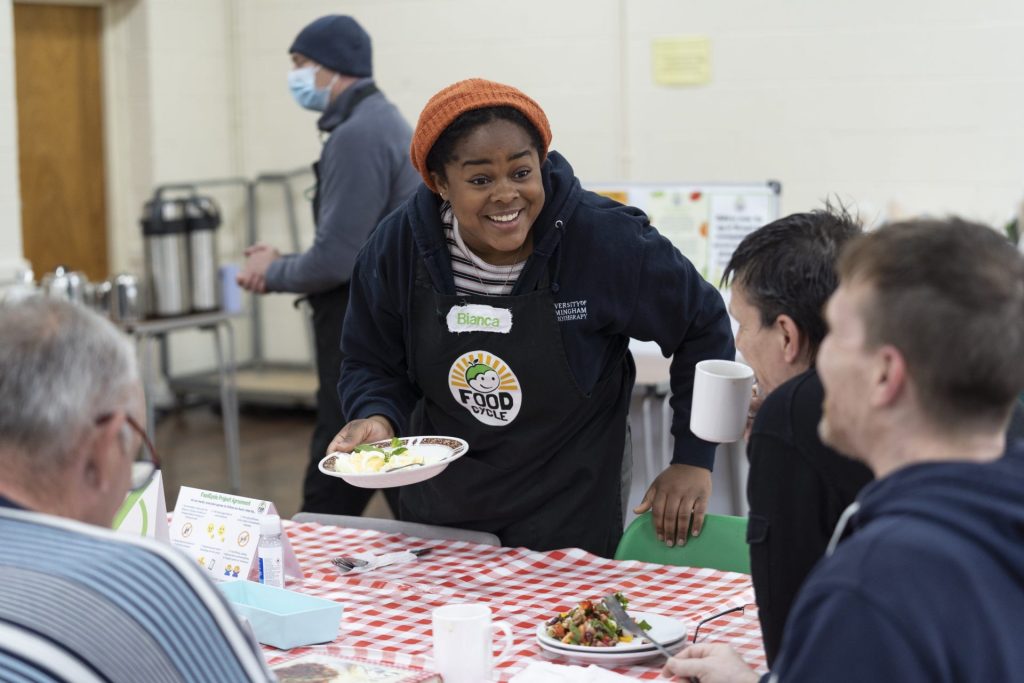 According to the charity's London project support officer Emily Marten, the cost-of-living crisis has driven demand, with a recent service in Woolwich attracting 68 guests, more than double the 30 expected.
She said: "Across the board we've just seen the demand in the last year skyrocket.
"It's constantly growing and that's why we're opening a new project, because the need is just so high at the moment."
FoodCycle is working with Merton organisations including the Job Centre and Sustainable Merton to source food and ensure those who may benefit are aware of their services.
In an effort to tackle food waste, the charity prepares all its meals using surplus food, and has also reached out to local grocers who have agreed to supply ingredients for next week's launch.
Marten explained that the enthusiastic response from organisations in the area demonstrates the high level of demand for the new Mitcham service.
She said: "It's a double-edged sword because it's good when people are really responsive, but it just shows how much of a need there is in this area."
According to a December report by the London Assembly's Labour group, 5,900 children in the borough of Merton are living in food poverty.
FoodCycle is also seeking to reduce loneliness and encourage "community" dining, after a report from the charity revealed one in two people believe eating together benefits mental health.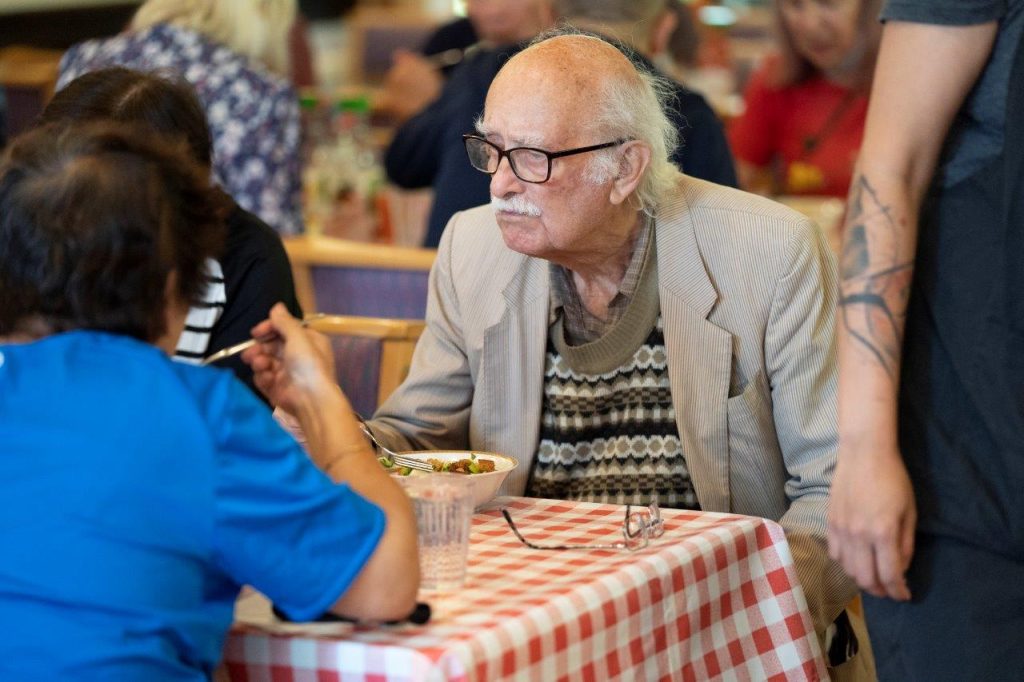 Its services are open to everyone, and Marten urged anyone hesitating to give community dining a go.
She said: "As soon as anyone comes along to one of our meals, they'll see how friendly and welcoming it is.
"There's no judgment, there's no asking why people are here.
"As soon as anyone comes along, they see so many different people from all sorts of different backgrounds and it's a really welcoming and friendly space."
FoodCycle has also issued an urgent plea for volunteers to cook, serve and collect food for the new Mitcham project.
They are seeking friendly people willing to chat, lend a hand and learn new skills to fill flexible roles, and more experienced volunteers to take on Project Leader positions.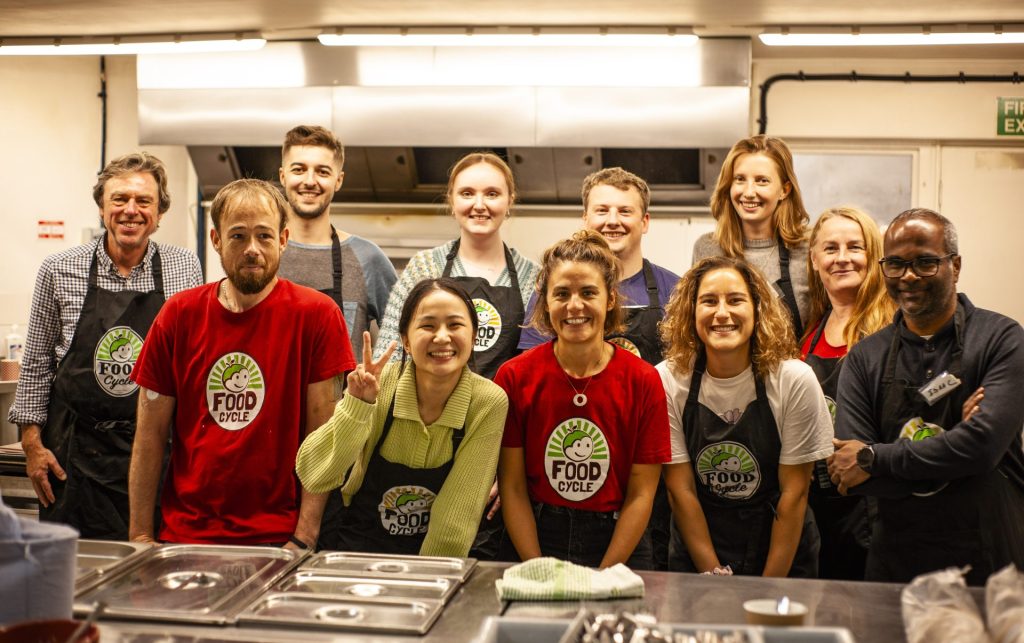 For casual volunteers there is no minimum time requirement and with plenty of dishes to wash and potatoes to peel, people of all skill levels are welcome in the kitchen.
FoodCycle London volunteer Chris said: "It's always lovely to see the smile on guests faces and the warm, welcoming atmosphere of our community meals, but also the energy and enthusiasm of our volunteers as we push ourselves to create and serve quality meals." 
While the charity hopes volunteering will be rewarding and fun, Selwood emphasised that it is also desperately needed to keep services running.
She said: "Our Projects rely on the kindness of volunteers to help run our service and we are asking for local residents who are willing to give up a few hours each week to get in touch with us."