A Balham vicar has transformed a drab church building into a community cafe open to everyone.
Ex-management consultant Marcus Gibbs gave up his high salary and 'nice cars' to become a vicar at Ascension Church on Malwood Road nearly six years ago.
He transformed what he described as a tired and underused church building into Parish Coffee, which opened in March this year as an independent community cafe with free prayer space which can be used by anyone.
"Initially, we wanted to have the cafe in a separate space to the main church hall, but it was impossible to partition as the ceilings at 13 metres high," said the Reverend Gibbs.
"Then we thought, why do we need a separate space? Let's have an altar, church chairs and flat whites in the same room."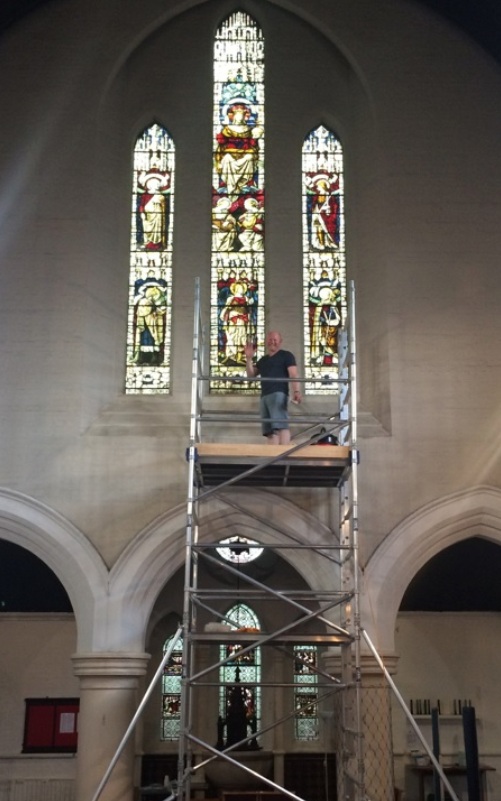 While fair-trade coffee is still being served, members of the public can join '12 at 12′, a daily 12-minute prayer and meditation drop-in across the hall, with the option to stay behind for personal prayer.
The cafe also offers suspended coffees, which can be paid for by customers up-front for strangers visiting the cafe who cannot afford to pay.
"There are £1 million houses opposite but also a temporary shelter down the road," said Rev Gibbs.
"This is not about church or how great the cafe is, but about how we can bless others."
Parish Coffee opened in March and is run by cafe manager Laura Thornborough, with a group of volunteers, as a first step in making the church building a community hub.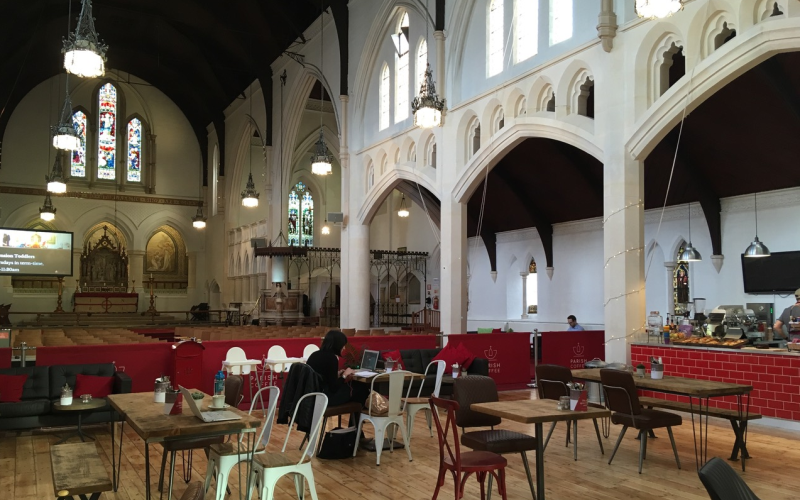 Rev Gibbs would like to work in the future with other groups, such as those working with learning disabilities, to provide training and voluntary opportunities.
He added: "I see the physical transformation of the church as a metaphor for the transformation we want to help bring to the community."
Parish Coffee is open Monday-Friday, 8.30am-4.30pm.
For more information, see here.