Liberal Democrat leader Nick Clegg has accused Labour of having a secret plan and branded their manifesto pledge of 'no extra borrowing' as 'farcical'.
Labour launched its manifesto yesterday which included raising the minimum wage to £8 per hour by 2019, a one-year freeze in rail fares and a cut in university tuition fees from £9,000 to £6,000 per year.
Speaking exclusively to SW Londoner Mr Clegg challenged these promises saying Labour were 'misleading' the public.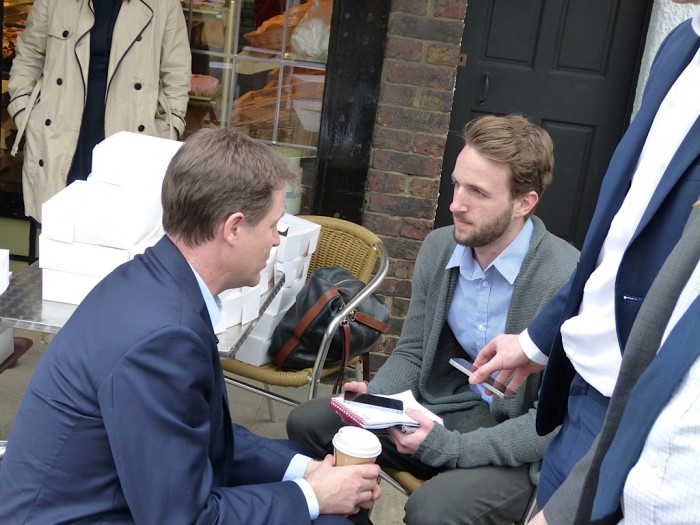 ON THE CAMPAIGN TRAIL: SWL's Jack Austin grills Nick Clegg on manifesto pledges
"It's a complete farce," said the deputy prime minister. "Labour are trying to pull the wool over people's eyes.
"They have a plan, which they are now trying to keep secret, for £70 billion of extra borrowing beyond what is needed.
"They haven't set a date when they are actually going to get rid of the deficit – £70 billion is what we spend on all schools and all police forces across the country.
"They want to spend £4 billion of your money, beyond what is necessary, just to pay off the interest of our debts. £4 billion is the equivalent to £134 to every tax payer in this country."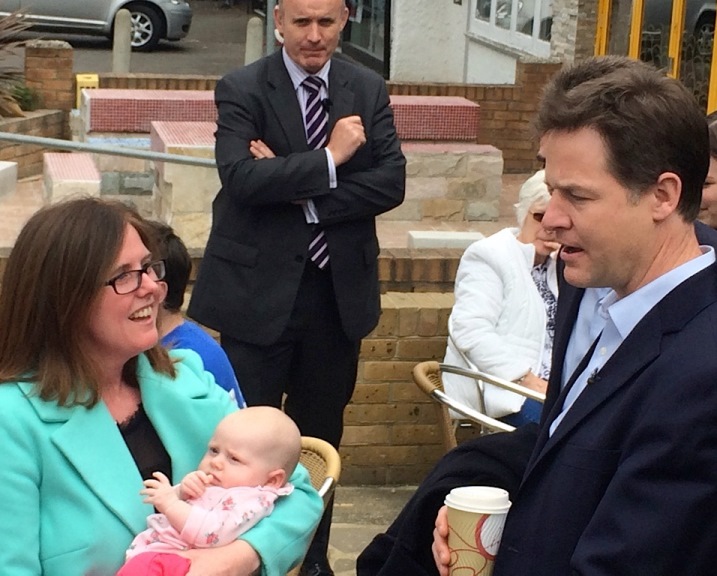 KEEPING MUM: It's not a campaign trail unless a baby makes an appearance!
Labour leader Ed Miliband yesterday said he was ready for power after being tested as opposition leader, but this is something Mr Clegg strongly refutes.
"It's complete and utter nonsense as long as Ed Miliband fails to apologise for crashing the economy in the first place," Mr Clegg added.
"As long as he fails to actually identify a date by when they will clear the debts and clear the deficit, I don't think anyone will believe a word the Labour party have got to say about the economy."
Mr Clegg was speaking after arriving in the big yellow Lib Dem 'Battle Bus' in Carshalton, where he met apprentices and business owners who had taken advantage of the scheme.
He was also there to lend his support to Carshalton & Wallington candidate Tom Brake, who has been MP for the area since 1997.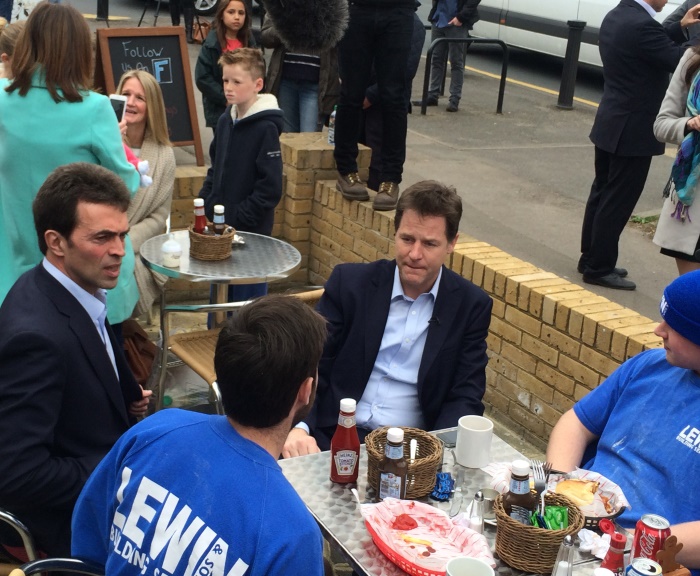 TIME OUT: Nick Clegg and Tom Brake chat to apprentices
The Carshalton & Wallington seat has traditionally been fought out between Lib Dems and Conservatives and Mr Clegg sent a warning to anyone thinking of changing their vote from yellow to blue or red.
"It's basically a contest between ourselves and the Conservatives," he said.
"What I would say to anyone who is tempted to vote for the Conservatives is be careful what you wish for."
He was also adamant that there would be no winner in May's general election, that a hung parliament was inevitable and that a vote for the Conservatives would be a vote wasted.
"The Conservatives are not going to win the election," said Clegg.
"David Cameron will come and tell you they are but they're not. Neither the Labour nor Conservative parties are going to win the election outright.
"The risk is that by voting Conservative here you get a weak minority Conservative administration basically in hock to Nigel Farage and the swivel-eyed brigade on the right wing of the Conservative party.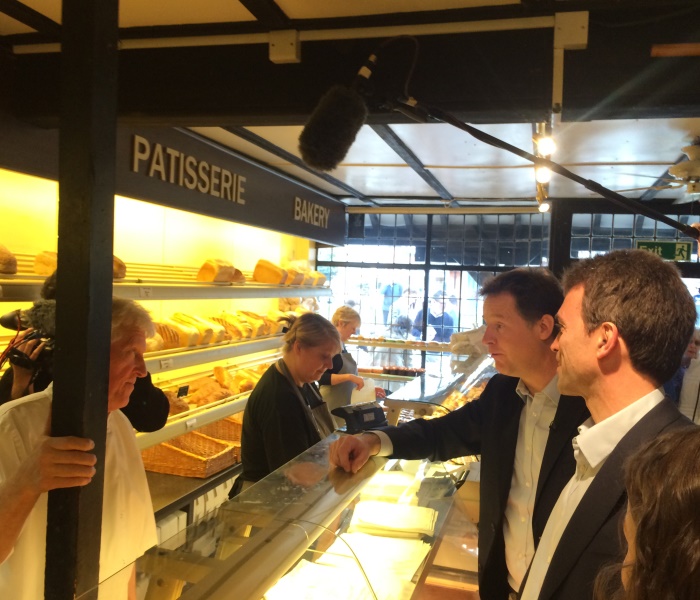 BAKERY BANTER: Clegg chats to a Carshalton baker

"The last thing this country needs is a lurch to the right. You must listen to what the Conservatives are saying – they want to cut money to schools and colleges and nurseries locally, they haven't come up with a plan about how to the £8 billion for the NHS and for St Helier Hospital trust.
"If you want to vote for a party that wants to balance the books but do it fairly, to protect spending on local schools, that has a plan to invest money in the NHS then the only way to do that is to vote for the Liberal Democrats."
A London Labour spokesperson said: "As it says on the front page of our manifesto, every policy we've outlined is paid for and does not require additional borrowing.
"Clegg is getting increasing desperate and trying to run away from his abysmal record in areas like the NHS and cutting public services."