Twickenham nursery staff are firing on all cylinders to maintain high quality care despite rising costs and staffing pressures amid the national childcare crisis.
The Crown Nursery, St Margaret's, is managed by Charlotte Grubb who is working 50+ hour weeks to continue to manage a high-quality nursery for children in the local community.
The Crown is independently run and cares for children from six months up to five years old.
Charlotte is dedicated to maintaining outstanding care, and said: "At the heart of the crisis is the most important thing – the children.
"As practitioners, we aim to consistently provide the best quality care and learning experiences for all our children and this will always remain our absolute priority."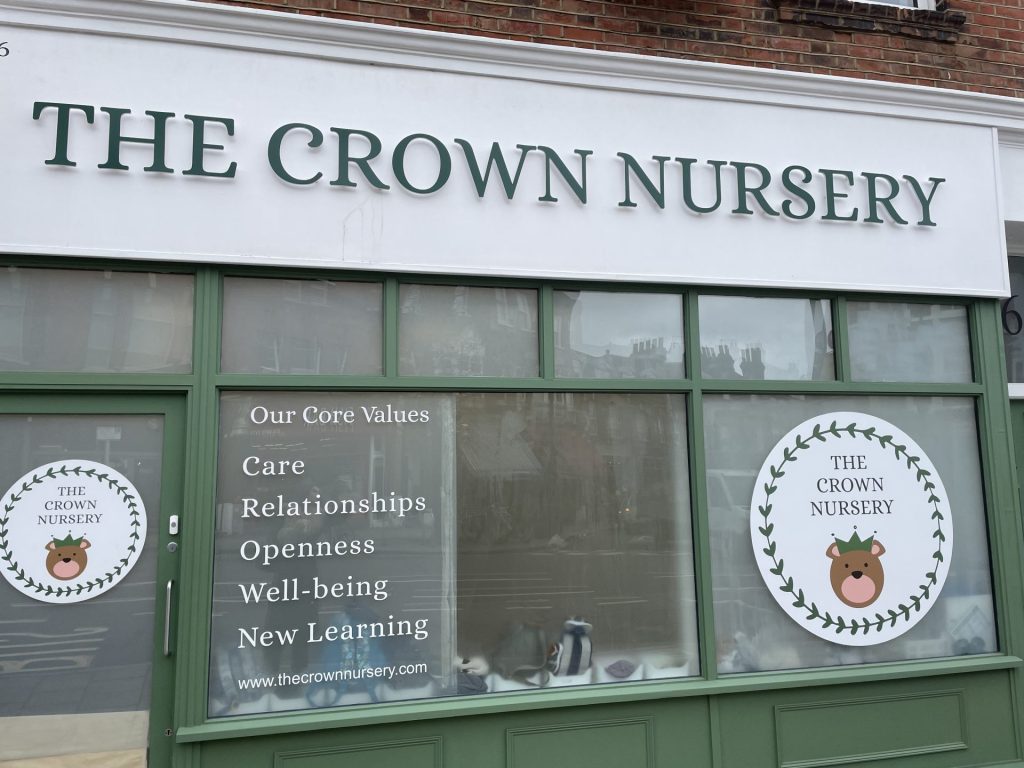 Over 4,000 early childcare providers in the UK have had to shut in the last year due to chronic underfunding, rising energy costs and staff shortages.  
70% of nurseries in deprived London boroughs are struggling and closures have led to a huge deficit in available nursery places.
Alongside this issue, surviving nurseries are forced to increase their fees in congruence with the cost-of-living crisis. 
Charlotte opened The Crown Nursery in October 2021 with the intention of offering high-quality childcare for the lowest possible price.
She emphasises the importance of nursery education aside from its necessity for working parents.
She said: "Our nursery offers more than just day care. We prioritise working in close partnership with parents to provide a safe and nurturing environment for young children to thrive, grow and learn.
"We carefully design the provision and curriculum to support the needs of all children and help our children develop a variety of crucial skills, which prepare them for a life of learning in our ever changing world.
"In order to continue to provide quality learning experiences, highly trained staff and a well-resourced learning environment, fees must reflect our financial demands."
Some parents face spending near 80% of their take-home pay on childcare costs, meaning a lot of British women are priced out of work.
Furthermore, a think tank estimates the cost of women being out of work is equal to 1% of GDP annually – £38b.
Jodie Brearley, from motherhood charity Pregnant Then Screwed, observed: "We have 100s of 1,000s of women who are now stay at home mums who desperately want to work but they can't afford to do so." 
Charlotte understands this predicament, and responded: "I have been a teacher for over 22 years and, as a mother of three, I understand and empathise with the challenges families face.
"But we must be able to cover our costs which remain considerable in this inflationary environment."
Richmond Borough business rates are high and add pressure to The Crown's running costs.
Other businesses in St. Margaret's fear they may not be able to stay open with the council set to raise rates even more in 2023.
In Scotland and Wales, nurseries are exempt from this tax and Charlotte believes this should be implemented in England too.
She added: "Nurseries need support to remain open in this cost-of-living crisis."
Staff shortages are also an ongoing challange for nursery managers, who must meet the required qualified to unqualified staff ratios and the staff to child ratios to operate safely.
Charlotte undertakes a lot of the additional practical responsibilities in the nursery herself, such as cooking and cleaning.
She commented: "This helps to keep running costs down and ensures consistency of care for the children as teaching staff can remain with their key children throughout the day."
Although this means she works all hours of the day, it's a necessity to keep things running to the standard of care she promises to families.
Charlotte is grateful for her current staff and concluded: "Recruitment and retention is at a crisis point within the industry. Brexit and the pandemic forced many good staff to leave the sector.
"I am very fortunate to have found extremely dedicated, experienced staff, but staffing levels have never been lower and this is set to continue."
As of March 12th, Chancellor Jeremy Hunt is expected to deliver a multi-billion pound "cradle to grave giveaway" in his budget to target childcare and pension reform.
Hunt plans to relax the current staff to child ratios, increase the government subsidy to childcare providers, and offer a sign-up bonus to encourage more staff to enter the sector.
If executed, Hunt's strategy may ease some concerns raised by nursery managers like Charlotte to mitigate the current childcare crisis.