A community orchard is being created in the heart of Brixton with volunteers meeting throughout March to plant trees and develop a communal green space.
A range of edible hedges and 35 fruit trees have been planted south of St. Matthew's Church on Brixton Hill, with the hope of an official launch around Earth Day on 22nd April.
To launch the project Brixton Business Improvement District (BID) approached Urban Growth , the Lambeth-based organisation  to create urban green spaces and encourage vulnerable people to get involved in horticulture.
Founder of Urban Growth, Bruno Lacey, said the aim is for little corner of the countryside in the centre of London and the first harvest expected to be collected next Autumn.
"This was seen as an opportunity to create a green space that local people can use and where people can learn," he said.
It comes after Brixton Road broke legal limits on nitrogen dioxide – a traffic-related pollutant – breaching its annual air pollution limit for 2017 in the first five days of January.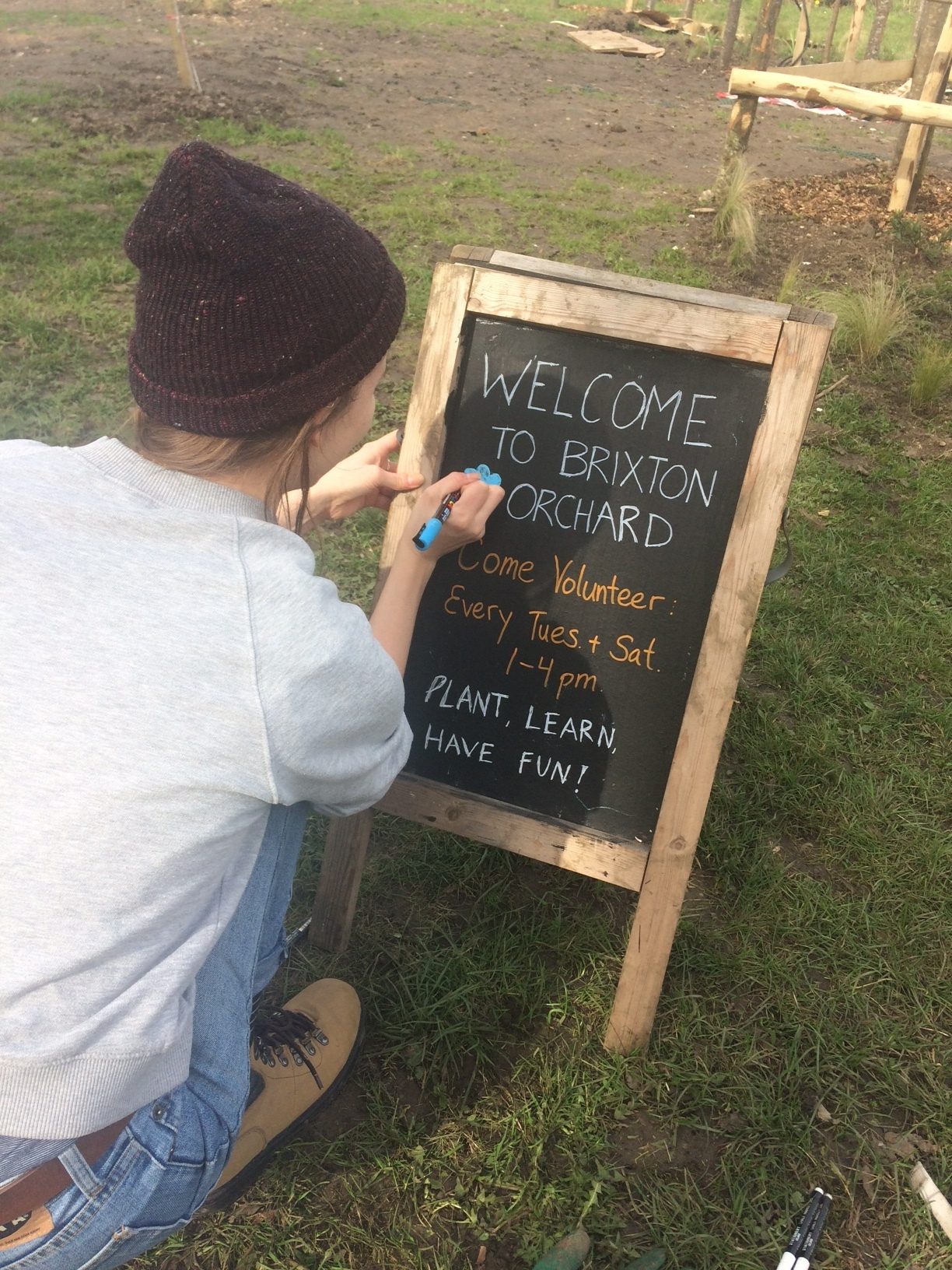 The scheme, with funding from the Mayor of London Air Quality Fund, is hoped to address environmental concerns while creating an open space for local residents to enjoy.
Open Orchard Project are also on board, an organisation that plants mini-orchard across London.
"Before the area was just common land and use to be a nuclear bunker so it hopefully represents a change in our outlook from the dark days of the Cold War to an ecological 21st Century," Mr Lacey said.
"It will all be distributed for free. Ultimately you're talking about a couple of thousands of pounds a year of chemical-free produce that's nutritious and educational, delivered to local people."
The scheme also has support from various local organisations such as Community Shop, Library of Things and the neighbouring St Matthew's Church.
To get involved, find out more on social media or at www.brixtonbid.co.uk , openorchard.weebly.com or urbangrowth.london.