What money CAN buy – from golden, four-poster dog beds to a lock of Napolean's hair, a new documentary explores the bidding wards between the super rich at Chelsea's Lots Road Auction House.
A glimpse into the extravagant spending habits of the super rich by Channel 4 is far removed from the genteel antiques experts we've come to love on TV.
The show offers a rare peek into a world where eagle-eyed collectors, super rich clients and sometimes eccentric staff meet phenomenal pieces of art and artefacts, traditional and modern.
The auction house is an Aladdin's cave of the great and good from the art world.
Among some of the more original and eye-catching lots offered for auction were a pair of four poster, gold leaf dog beds with a guide price of £1,000 each.
But of course, one expects nothing less for the pampered pooches of Chelsea.
In an attempt to appeal to widen its appeal to a more upmarket clientele, the house is holding specialised auctions featuring designer vintage handbags, fine jewellery and tribal art, which has particularly proven surprisingly popular amongst the Chelsea set.
In the year in which we celebrate the 200th anniversary of the Battle of Waterloo, Lots Road will also hold a commemoratory 'Waterloo 200' auction in April.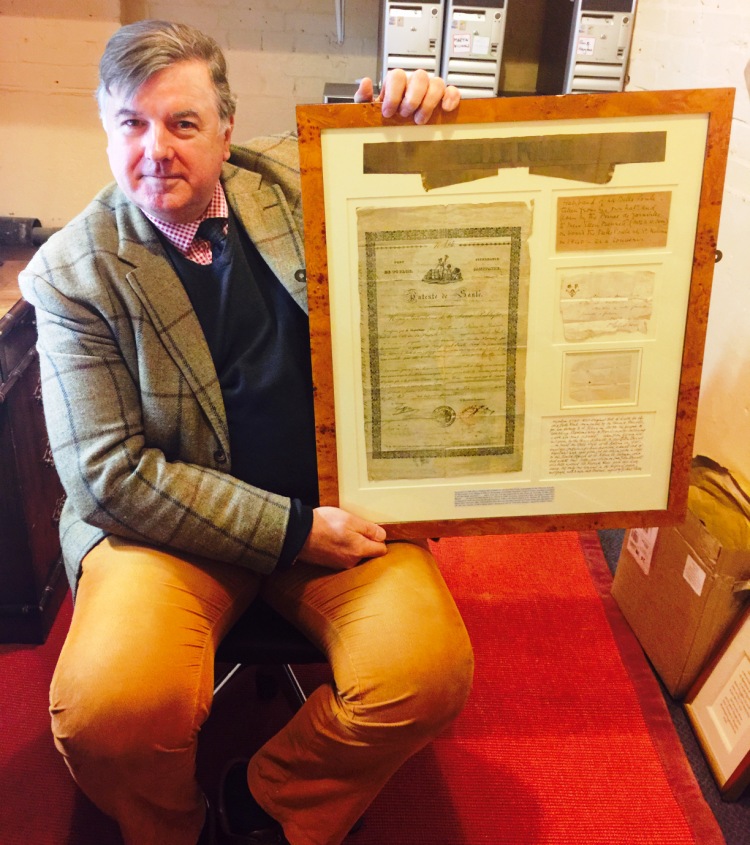 WATERLOO: General manager William Shuttleworth shows off prized auction lot
The prize item includes the original bill of health for the Belle Poule ship, for the journey to repatriate Napoleon's body back to France, and a lock of his hair.
The guide price for this piece of history is £12,000, however interest will surely see bidding wars break out on the auction floor and over the phone.
Speaking to SW Londoner, general manager William Shuttleworth said the profile of the auction house has rocketed since the show aired, noting a 31% increase in website traffic and footfall.
He said: "We are in a unique position to not only sell established artists and antiques.
"We have two types of buyer, traditionalists and those who are eclectic."
Describing himself as a traditionalist, Mr Shuttleworth said he enjoys learning to appreciate the more modern, eclectic items that do so well.
One such modern artist is Tabitha Miles, Southend, who has found fame and success after selling her work to private buyers who saw it featured on the show.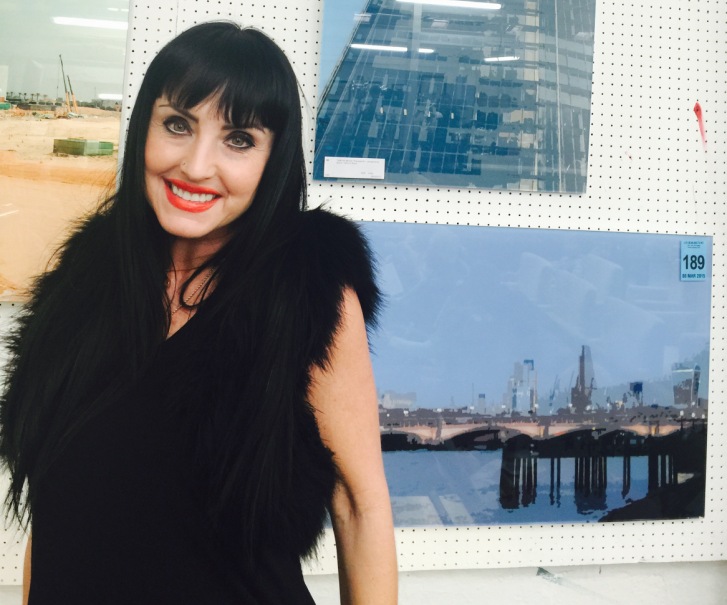 ART: Tabitha Miles' paintings have become hot property for the super-rich
"The reception I've had has been amazing; they've all been so kind and welcoming," she said.
Ms Miles was one of the attendees of last weekend's auction which was a who's who of the London celebrity scene with the likes of Bernie Ecclestone and Bradley Walsh amongst the famous faces in attendance.
Featured picture courtesy of Monica Arellano-Ongpin, with thanks