Firefighters were called to a house on Alwyne Road in Wimbledon last night after a blaze broke out in a garage. 
Two crews rushed to the address shortly after 8pm after smoke and flames were seen pouring from the property.
Nobody was hurt in the fire, which was soon brought under control by firefighters from Wimbledon Fire Station.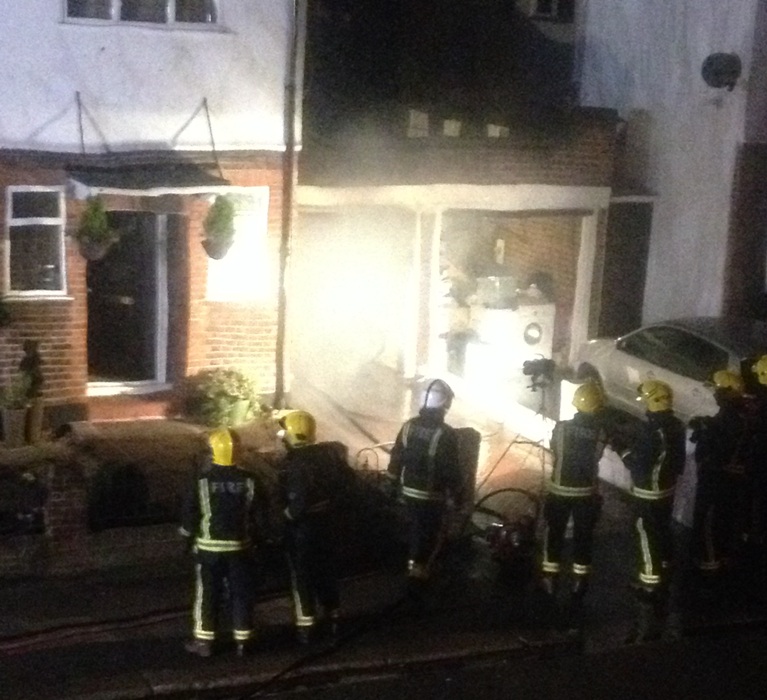 Watch Manager Stuart Butler confirmed that they'd been called out to the incident at 8.10pm and that the scene was 'well alight' by the time they arrived.
Neighbour Silvia Navarro Herrera said: "I was in my room when I heard a commotion outside.
"I looked out my window and saw thick smoke coming from a garage.
"For a few seconds we were a little scared about whether to go outside or stay indoors."
It's believed the fire was caused by faulty electric lighting and spread quickly due to the number of paint tins stored there.
No one was injured in the incident.