By SWL reporters
December 12 2019, 23.55
Follow @SW_Londoner
Counting is underway across south west London as the polls closed on the country's third general election in five years.
Exit polls predicted the Conservatives would win 368 seats, with Labout set to win 191 seats.
But those at many counts in south west London were settling in for a long night ahead – with milk supplies at Chelsea and Fulham count running out by 11.15pm.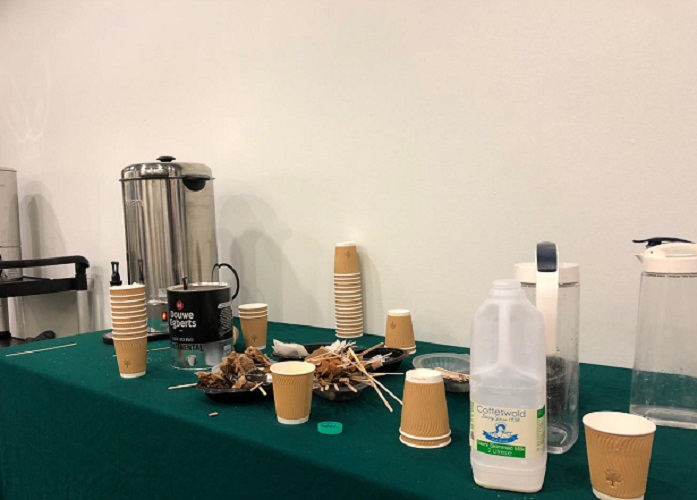 Croydon counts are taking place at Trinity School, which still shows signs of the Christmas performances taking place towards the end of term.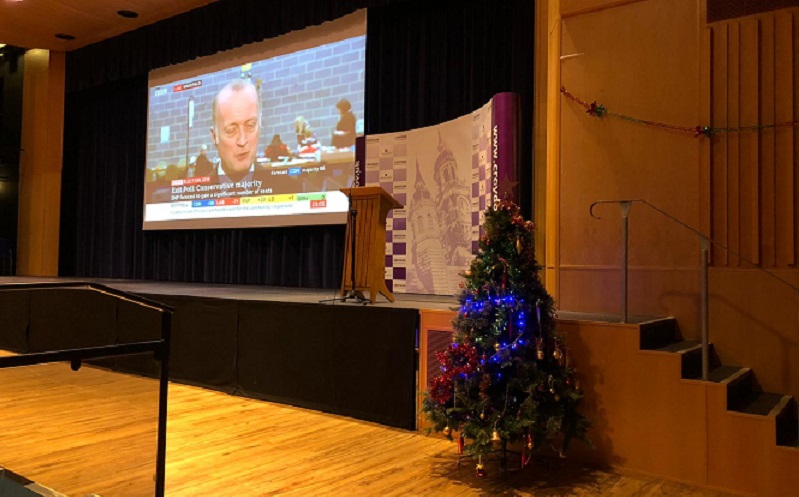 While in Wimbledon, police at the count were taking advantage of a quiet moment to enjoy a cup of tea.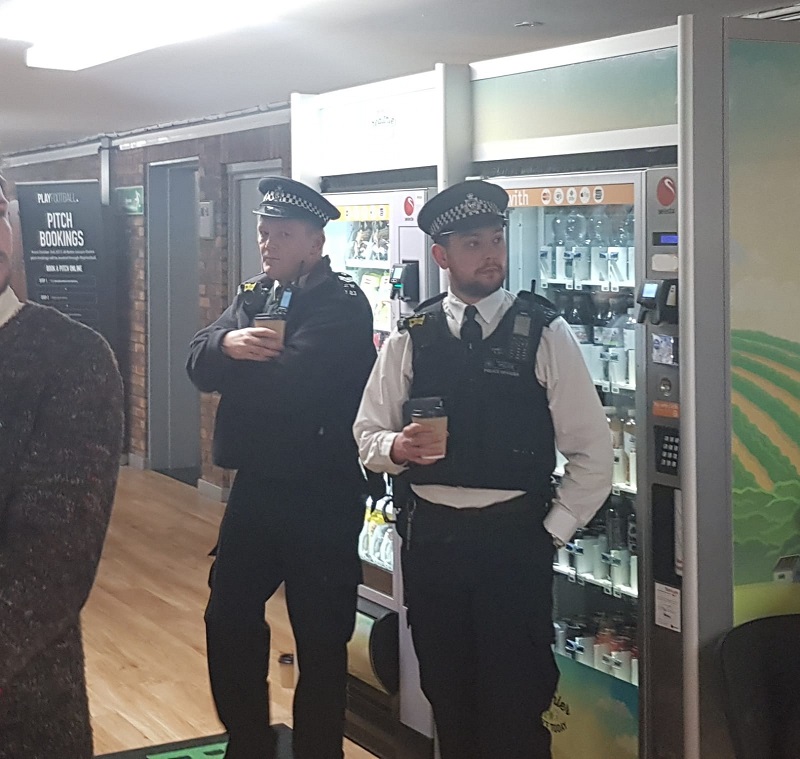 Politicians in the area responded to the exit polls.
Emma Dent Coad said: "The exit polls were absolutely gutting of course. I'm not giving up hope entirely that we're going to be a very small minority."
Justine Greening, the outgoing MP for Putney, with her take of a seismic night.
She left the Conservative party over Brexit but no thinks Boris Johnson has the mandate needed to finally move on.
She said: "My view was we needed to break the deadlock and I said it would take a public vote and now that deadlock on Brexit has been finally broken.
"However, the Conservatives have talked about opportunity and that's resonated with people.
"Boris Johnson was up against the worst Labour leader we've seen a very long time, he couldn't have had a better opponent. He was bright and shiny in 2017 but now we've got the measure of him."