By Mindy Burrows
December 13 2019, 08.00
Follow @SW_Londoner
Tom Brake's 22-year tenure as Carshalton and Wallington MP came to an end as Conservative candidate Elliot Colburn took his seat following a tense election night.
Mr Brake was first elected as Liberal Democrat MP for the constituency in May 1997 but last night gained 20,193 votes as Mr Colburn secured 20,822.
Mr Brake accepted his loss graciously, thanking those who helped him.
Speaking to South West Londoner, he said: "I'm proud of the achievements I've had as an MP whether on an individual basis or on much bigger issues."
Mr Brake's loss was one of many blows for his party in the election, which saw leader Jo Swinson lose her seat.
"I'm very sad for Jo Swinson and she did not deserve this. Leader of the Lib Dems is a tough job and I think she made a fantastic contribution to politics that Boris and Corbyn could not," he said.
He added for the immediate future he will be buying presents for children who won his annual Christmas card designing competition this year.
Regarding what 2020 could hold for him, he said: "I need time to reflect before considering re-election. I don't think this seat was natural Lib Dem territory so I'm proud of how hard we worked to keep it."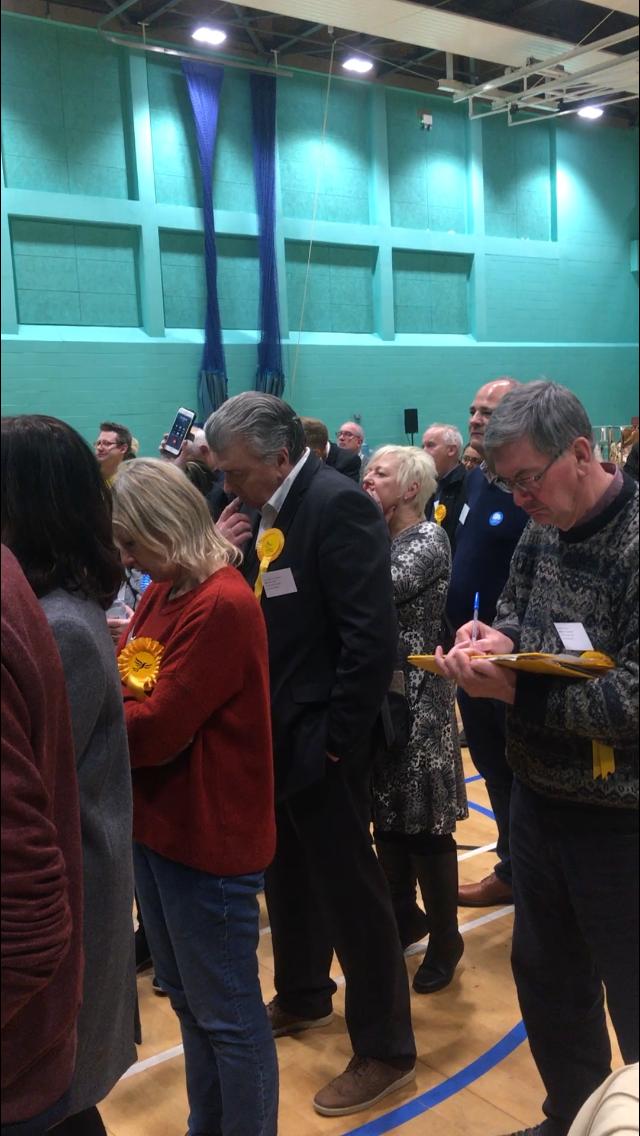 In his speech following the result, Mr Brake thanked his family for supporting him and sharing the "pleasures" and "challenges" of being a Member of Parliament.
The Conservative-Liberal Democrat battle was less fierce than in other constituencies, with both candidates praising one another.
Mr Brake said: "I know that the Carshalton residents deserve to be represented by someone who is an effective and compassionate Member of Parliament and I'm sure that Elliott will be that, so they will be left in good hands."
In his winning speech, Mr Colburn expressed gratitude and admiration for his rival.
He said: "It costs me absolutely nothing to say thank you and pay tribute to the over 20 years of service that Tom Brake has given this community.
"When Tom first met me as a young teenager, probably with a bit too much to say for himself, I never will forget that Tom never dissuaded me from pursuing what I really believed in and going after my ambitions."
He also personally thanked the Liberal Democrat for voting in favour of same-sex marriage in 2013.
In response, Mr Brake joked that perhaps he would have given Mr Colburn different advice in the past had he known he would have lost his seat to him last night.
During his time as MP, Mr Brake avidly campaigned against NHS staff shortages and police cuts and has passionately fought to secure investments to refurbish St Helier Hospital.
Mr Colburn pledged to make sure the money is spent on the right services in the hospital and to ensure progress continues to be made in the area's health services.
He said it was a "privilege" to serve the residents of Carshalton and Wallington for 22 years.
Saying farewell – perhaps temporarily – to his long-held seat, he told South West Londoner: "I'm happy with the legacy I leave behind with a Lib Dem council and I'm confident these are seats we can regain."