Made in Chelsea's Jamie Laing is paws-itively delighted at the suggestion that his company could be as big as industry giants Vodafone and Jaguar Land Rover.
His company Candy Kittens, along with others, was ear-marked by Lord Livingston of UK Trade & Investment (UKTI) as being a company that should exploit markets abroad.
This follows the news that UK confectionary companies generated a record £1.1 billion for the economy last year.
Jamie explained he currently exports his gummy creations to America, Malta, Netherlands and Germany and is now extending a paw towards the lucrative Middle Eastern sweet market.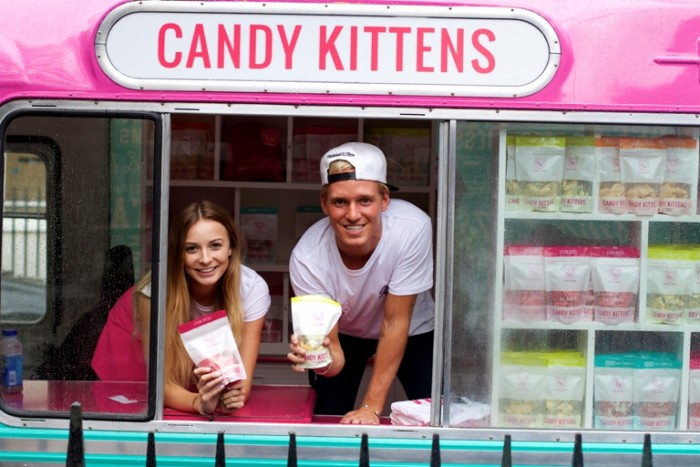 He said: "We couldn't be happier with how our new gluten-free gourmet gummy candy range has been received in the UK and are very proud of our list of stockists.
"We are therefore very excited to push overseas and introduce our innovative product to foreign markets where we have already received a lot of interest.
"We are confident that the world is going to love the candy that Chelsea has to offer!"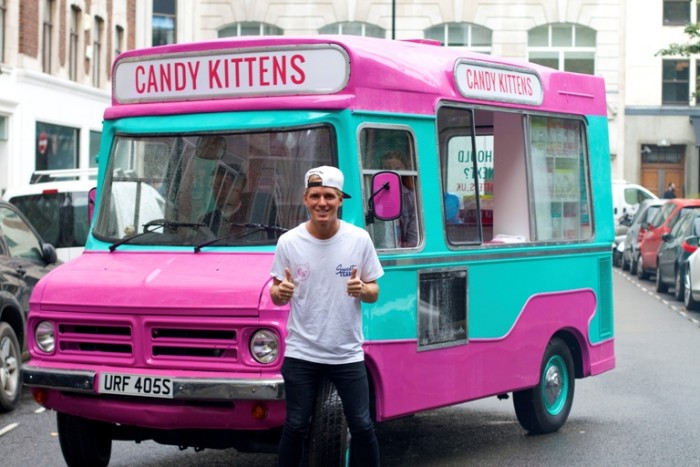 Environment Secretary Elizabeth Truss revealed that UK confectionary companies exported a record 150,000 tonnes of confectionery, including 900 million Quality Street sweets, and the equivalent of 7.5 million biscuits to 143 countries in 2013.
Today's announcement coincides with UKTI's export week, encouraging more British businesses to expand into overseas markets.
Elizabeth Truss said: "These figures show that all over the world people are reaching into their biscuit tins to enjoy the sweet treats we have to offer.
"And it's not just biscuits, but chocolate and sweets that we're selling worldwide, to the tune of £1.1 billion – a record amount which is helping to build a stronger economy for the UK.
#SweetSuccess as UK exports of sweet treats pass £1bn mark @UKTI #ExportWeek pic.twitter.com/4831Z4stG3

— Defra UK (@DefraGovUK) November 11, 2014
"But we want even more British businesses to benefit from this appetite abroad.
"That's why, during UKTI Export Week, we're supporting industry to export more of their treats overseas."
Lord Livingston, of the UKTI, said: "By growing their international customers our medium-sized businesses can become the next Vodafone, Unilever or Jaguar Land Rover.
"British firms should be exporting just as much as companies from Italy and Germany.
"By the end of this year I want to treble the numbers receiving support so that we can overhaul our international rivals."
Pictures courtesy of Cordelia Nevill-Spencer/ Brand Revolution, with thanks