Richmond upon Thames' Library Service celebrated Libraries Week earlier this month, hosting a series of events to engage all ages.
The activities aimed to showcase the services that the library has to offer, as well as draw in residents who don't use the library on a regular basis.
Celebrated cartoonist Neill Cameron ran a How to Make 'Awesome' Comics workshop for children aged seven to 12 in Old Town Hall, Richmond on Saturday 8 October.
Colm O'Reilly, children and communities manager for Richmond libraries, said: "Comics are a fantastic way of interacting and engaging with children who aren't necessarily avid readers or library users in the traditional sense.
"Comics are also works of art in their own right."
Neill Cameron is known in particular for his comic book Mega Robo Bros, which in 2018, was chosen as one of the best children's comics of the year by both the New York Public Library and the Schools Library Journal.
Libraries Week also marked the launch of Richmond Library Service's partnership with the London Ukulele Project where ukuleles will be available to loan from the library free of charge.
The Teddington Ukulele Players performed live in Richmond Lending Library on Saturday 8 October and members of the public were able to try out the instruments at the concert.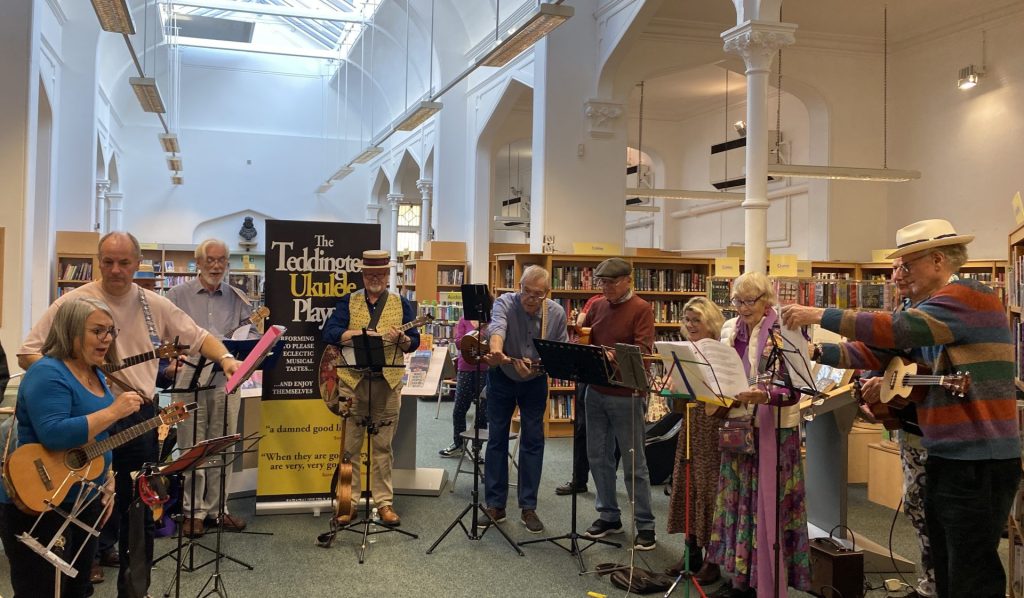 O'Reilly explained that this new project is particularly important to the Richmond Library team as it will not only offer members of the public a chance to learn something new, but music can also be used as a wellbeing tool.
What is Libraries Week?
Libraries Week, held this year from the 3 to 9 October 2022, is a nationwide, annual campaign to showcase the best that libraries have to offer.
The theme chosen in 2022 was 'never stop learning' with the aim being to demonstrate how libraries across the sector help people fulfil their potential at every stage of life.
The event is organised by CILIP, the UK's library and information association, and is supported by partners including Arts Council England, The Reading Agency, Libraries Connected, London Libraries and the School Libraries Association.
Mackenzie Warner, programmes and communications officer at CILIP said: "Through the Libraries Week campaign we aim to increase awareness of the what libraries offer and to engage all those who use the library.
"This year's theme of lifelong learning is something that libraries across the sector are working on from school libraries to health libraries, and therefore it is particularly important as it is a theme that libraries across the sector can make use of."
Why Libraries Week matters
Richmond Library's participation in Libraries Week was deemed especially significant this year in light of the cost-of-living crisis and ongoing effects of the Covid-19 pandemic.
Councillor John Coombs, cabinet member for arts, culture and sport for Richmond Council said: "Libraries give people in the community safe places where they can go and do things.
"They are about more than just books; they are community centres really."
He added that the Libraries Week events are playing a key role in bringing people back into the library after the pandemic, and therefore, offering communities the chance to reconnect.
Libraries Week has also encouraged children to make use of both public libraries and those at school.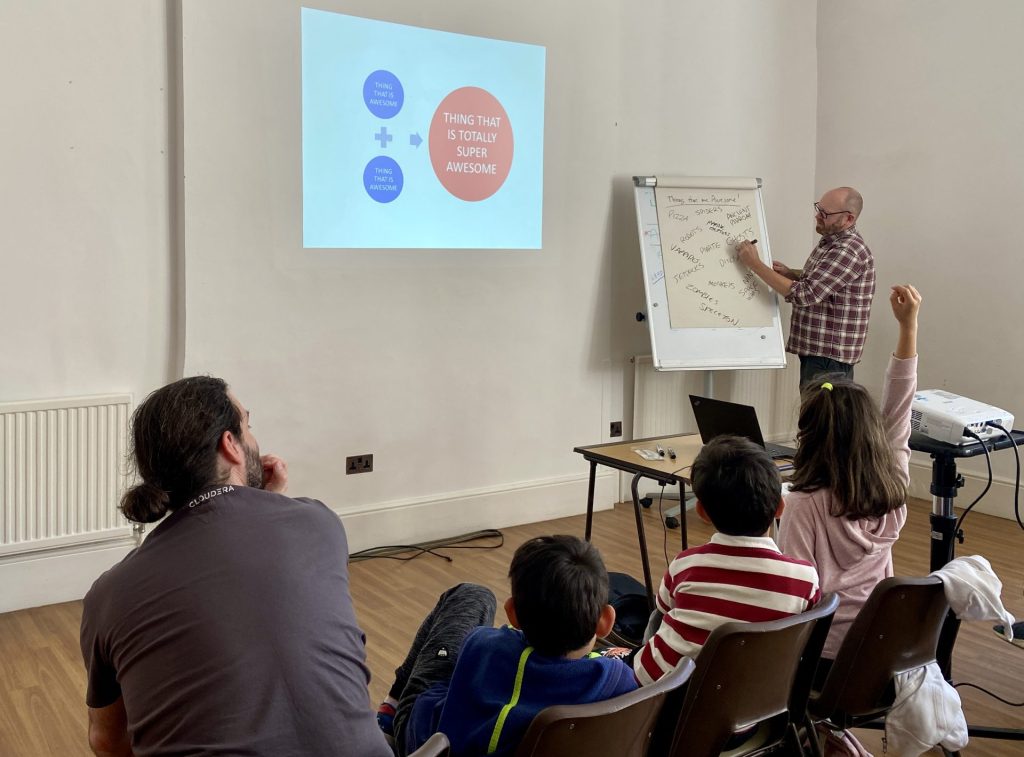 Alison Tarrant, chief executive of the School Library Association (SLA), a partner of the Libraries Week campaign said: "There is lots of evidence that libraries foster a positive attitude towards learning in children."
"They allow librarians to deal with the student as an individual, talking about not just what they are reading but also what their hobbies and interests are."
The SLA has worked to spread awareness of the Libraries Week initiative by bringing it into schools.
Upcoming Events
Although most of the Library Week activities in Richmond have now taken place, you can still attend the final event, Fairy Tales for Grown-Ups by Ben Haggerty on Friday 14 October between 7 and 8.15pm.
Ben Haggerty is a performance story-teller and he will be performing his dark yet magical fairy tale The Grateful & The Dead.
The event is £3 and is available to those aged 14 and over. Tickets are available here.
FEATURED IMAGE CREDIT: Olivia Christie