A charity cooking project which conjures up delicious and nutritious meals from food destined for landfill has launched in Tooting.
The Graveney Canteen team, launched by charity Be Enriched and staffed by volunteers, serves up hearty three-course meals every Friday at 12pm for anyone who fancies tickling their tastebuds with reclaimed food.
One of the retailers providing food for the project is Tooting Broadway's Sainsbury's which is dishing out bread, pastries, fruit, vegetables and flowers.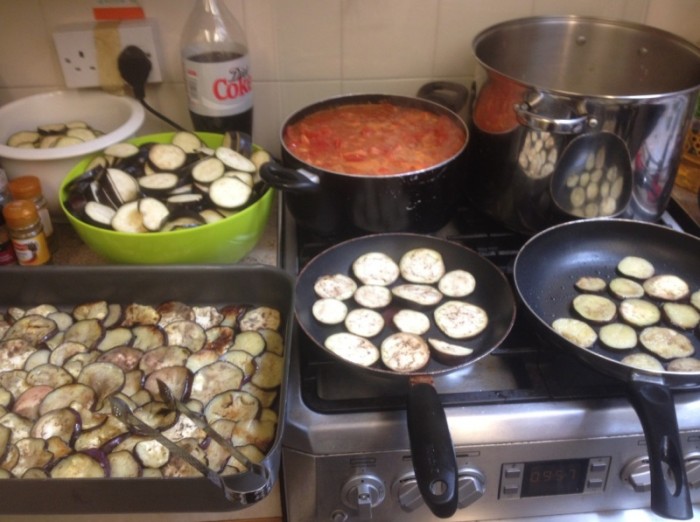 COOKING UP A STORM! Volunteers rustle up a delicious feast using reclaimed food

Sainsbury's HR manager and charity co-ordinator Dorothy Maclean praised the charity's role in combating food waste and bringing the community together.
"They are doing a fantastic job, I'm so impressed," she said.
"What's the point of throwing food away if you can use it feed people?
"So much food that is wasted could be used to help people in need. I think this idea is amazing."
An estimated 400,000 tonnes of usable food is thrown away by British supermarkets each year, and more than four million people are thought to suffer from food poverty.
For the launch earlier this month two chefs from the Jamie Oliver Fifteen Apprentice Programme came to lend their skills to the team of volunteers.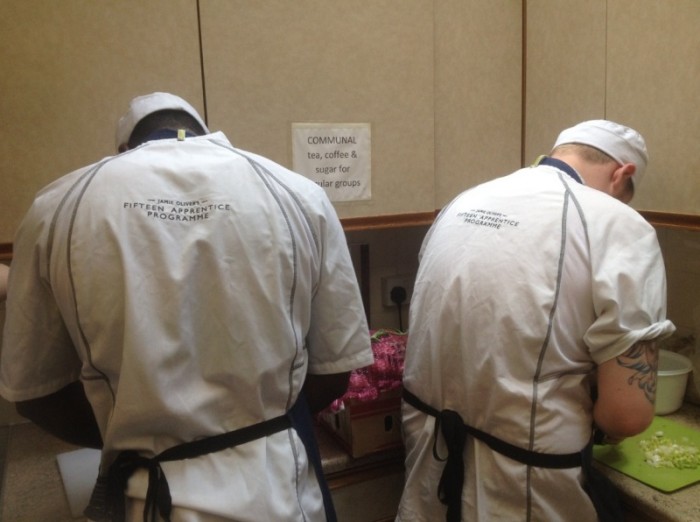 APPRENTICES: Jamie Oliver staff roll up their sleeves in the kitchen

Using the food from Sainsbury's, plus produce from three nearby greengrocers, a restaurant-worthy menu was created consisting of French onion soup with a cheese crostini, vegetarian moussaka and green salad with microherbs, and stewed fruit, homemade granola and Greek yogurt for pudding.
Retired Tooting resident Stephanie Dearden  who was visiting the canteen with her daughter Jane said that she was attracted by the ideas of fellowship and friendship.
"There are people of all faiths and beliefs here, there are no politics involved," she explained.
"In these hard times we need more places like this – they help for a better community.
"People would be friendlier to one another if they knew there was a place to have a meal and just chat about the world."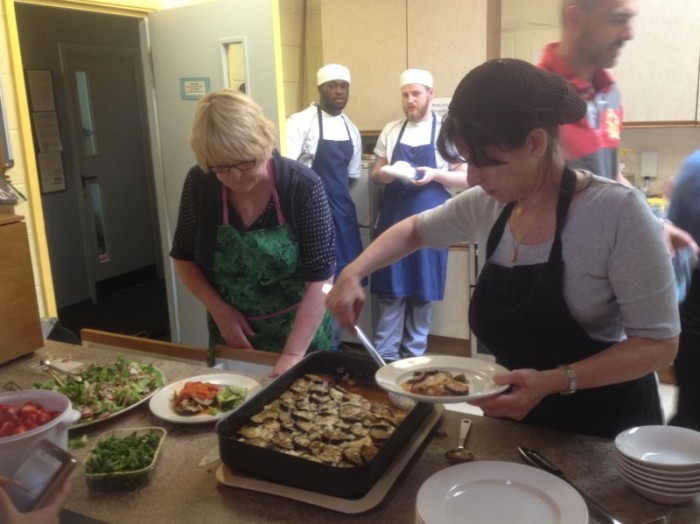 LUNCH TIME! Volunteers plate up the courses

Kemi Akinola, CEO of Be Enriched, hopes that the project will attract a diverse range of customers from the Tooting area.
"Food is a great way to bring people together," she said.
"It's definitely a community kitchen, we're not targeting any particular audience, and we just hope that the word gets out.
"We're doing our best to promote it to people in need, who might be on benefits or who might have been sanctioned, but we welcome everybody."
Great lunch @ The Graveney Canteen Food that wouldve been binned has just fed 75 people for free. #fillbelliesnotland pic.twitter.com/epyGPHR1MA

— Graveney Village Net (@Graveneynetwork) June 5, 2015
Ms Akinola praised the work of foodbanks in tackling food poverty, but hopes that the Graveney Canteen will offer something extra.
"There are a lot of hungry people and there are a lot of foodbanks in Wandsworth, but what we realised is they don't provide fresh food, and they only provide food for around three days," she said.
"Our overall aim is to bring communities closer together and also to provide education and experiential training – we would like to respond to the community's needs."
The canteen is open every Friday from 12-2.30pm at Tooting United Reform Church.