A Sunderland charity is hoping to unite the wider community through a special Eurovision celebration, with help from The National Lottery.
The Creative Seed CIC is running the Southwick Community Eurovision Festival, which will see a wide range of Eurovision-related activities take place before and during the showpiece event.
Company manager Clare Sacco has been leading delivery of the Community Festival, which will culminate on Eurovision night with a screening of the contest, and free fun and games for all ages.
And Sacco hopes the event, which would not be possible without funding from The National Lottery, can unite people from all diverse backgrounds and prove a celebration of both Eurovision and Ukraine.
She said: "We are based in quite a deprived area of Sunderland, so we want to provide as much for free or highly subsidised as possible.
"The evening is a completely free event, there is going to be a buffet with food from all the different countries that take part in Eurovision, so people can try something new, and we'll be doing a screening of Eurovision itself.
"Another thing we really want to focus on is Ukraine. We really want to make sure that is communicated strongly across all our Eurovision activities.
"We have got links across our local community groups which have many Ukrainian refugees using their services.
"We are collaborating with them to make sure that we have that culture really communicated across everything we're doing for Eurovision.
"It would be impossible to do this kind of thing without the support of The National Lottery. They are pivotal in the work that we do, not only for this project but for other projects as well.
"It is really given something to the community and the area as well. What we do would be impossible without their support."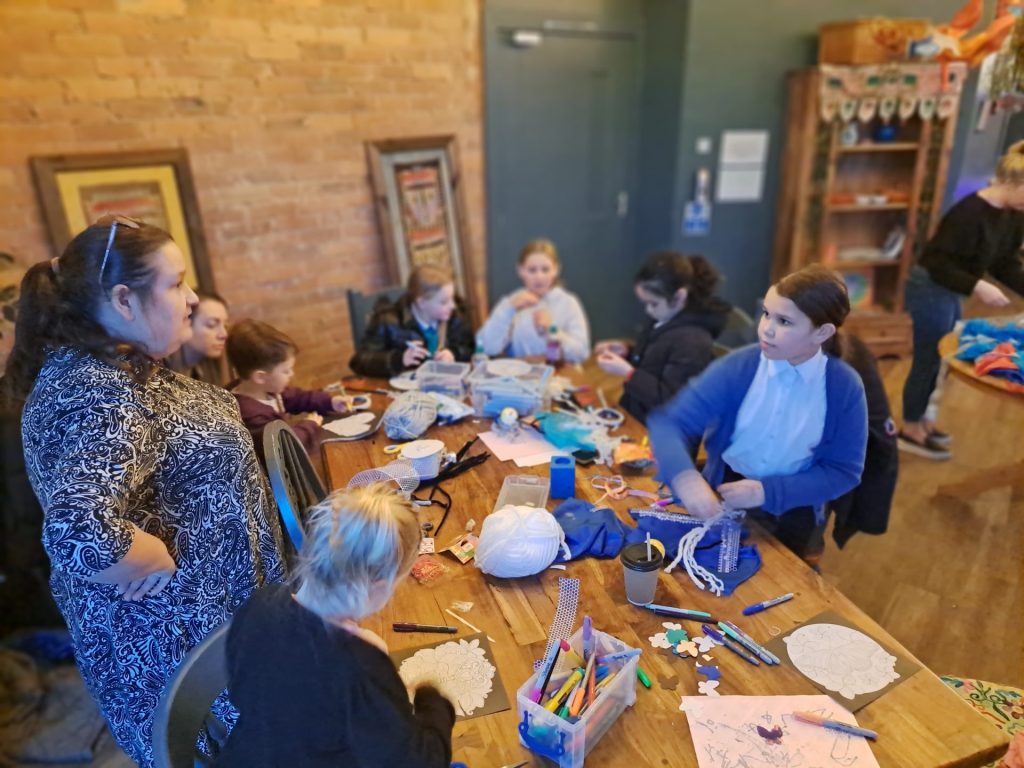 More than forty-five community projects across the UK, including The Creative Seed CIC, have shared  over £300,000 of funding from The National Lottery Community Fund to help bring communities together to celebrate Eurovision and support the Ukrainian community here in the UK.
The National Lottery, who are one of the biggest supporters of music and culture in Liverpool, have invested over £330m in 3,600 arts and heritage projects to date. Liverpool's historic hosting of Eurovision sees The National Lottery make further multi-million pound contributions to arts, heritage and community across the city.
Engaging people from a wide range of backgrounds is core to The Creative Seed's ethos, with refugees from Ukraine and across the globe at the centre of plans.
Sacco added: "The message of Eurovision is to bring people together, so it's that message we're trying to put through all the things we're putting on.
"We are bringing people through our local community but not just Ukrainian refugees, but also lots of refugees and asylum seekers within the area. We want everybody to feel involved, whether they are from Europe or from further afield.
"I think that bringing people and allowing people to learn from the culture of others as well, meeting people and spending time with people, doing workshops with people in their day-to-day lives that they would not come across is so important.
"Given that opportunity, I think we'll not only develop those relationships with our workshops and events, but hopefully it's something they'll take with them in their day-to-day lives."
National Lottery players raise more than £30 million a week for arts, education, environment, health, heritage, sport, and voluntary projects across the UK; see the difference it's making near you at www.lotterygoodcauses.org.uk