A Blandford Forum charity hopes to unite residents and the Ukrainian community through a special Eurovision event, thanks to support from The National Lottery.
Blandford Youth Advice & Information Centre supports young people from across the area throughout potentially challenging times in their lives, and now wants to support young Ukrainian refugees and their families who may be struggling.
Cook and Connect for Eurovision is being organised by senior youth leader Libby Lloyd, who wants to develop and build relationships within the local community by hosting a special event on Eurovision night, which would not be possible without National Lottery support.
She said: "There was a holiday project which I piloted in the summer. When the young people came, what was quite apparent was that the Ukrainian children and the local children were not mixing very well.
"I was working at the summer club with the Friendly Food Club. I asked them whether they wanted to join up with me to do a project which would help Ukrainian families with their children get together with local people.
"We developed this project called Cook and Connect in the hope that we can encourage Ukrainian families to come along and meet local families and integrate.
"My thinking behind it is that it would be great to do it with the Friendly Food Club because there's something about preparing food and sharing food that can break down barriers, even if there is a language barrier.
"Eurovision seemed one day where we could get all the communities together and it will be for Ukrainians, any refugees, and everyone come together and have music, have fun, and have lots of craft activities.
"We would not be able to do it without National Lottery funding. It is paying for everything, the staffing and the volunteers, the venue itself, and it's enabled us to bring in and hire bands and bring the whole thing together. We would not be able to do it without funding, so it's a real bonus."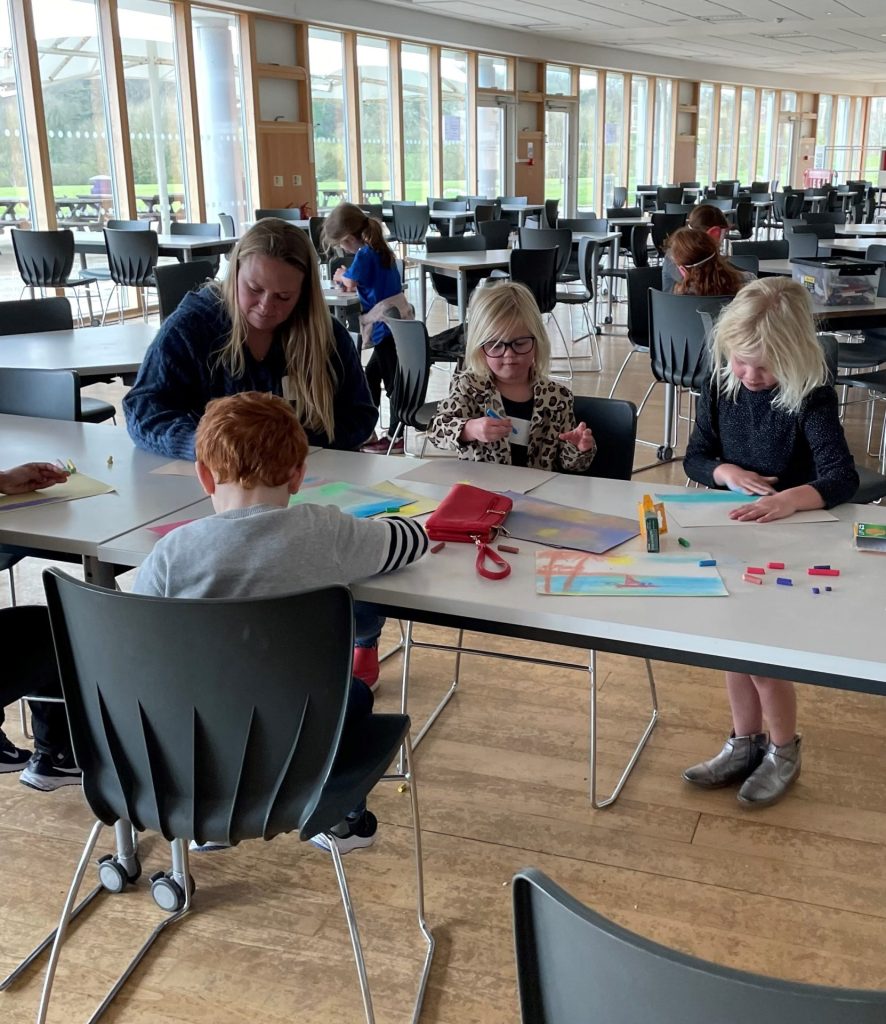 More than forty-five community projects across the UK, including the Blandford Youth Advice & Information Centre, have shared over £300,000 of funding from The National Lottery Community Fund to help bring communities together to celebrate Eurovision and support the Ukrainian community here in the UK.
The National Lottery, who are one of the biggest supporters of music and culture in Liverpool, have invested over £330m in 3,600 arts and heritage projects to date. Liverpool's historic hosting of Eurovision sees The National Lottery make further multi-million-pound contributions to arts, heritage and community across the city.
Tackling isolation within the Ukrainian refugee community is a key focus of the charity, with Lloyd noticing the difficulties they have faced since arriving in the UK following the conflict in their own country.
Lloyd added: "It is really to reduce isolation for the Ukrainian children, as the children I have seen are quite traumatised through everything they've been to, and then they've got to come to this country and make friends.
"It is just a difficult time for them, so this was ideal.
"My focus is young people and I find that if you haven't got that integration with young people, you've got a high risk of having isolation and mental health problems. That is why I thought it was important to try and do something, but it also goes with the families.
"This is hopefully breaking down any barriers so they feel welcome and don't feel isolated, and we can learn from them about their cultures and form friendships."
National Lottery players raise more than £30 million a week for arts, education, environment, health, heritage, sport, and voluntary projects across the UK; see the difference it's making near you at www.lotterygoodcauses.org.uk