Rock icon Marc Bolan will be celebrated with a blue plaque near his Summerstown home thanks to a Wandsworth community history leader and a local musician's efforts.
Geoff Simmons and Jack Hardman have already raised £440 of the £600 target for the plaque on Crowdfunder, set to be unveiled on Saturday 18 September.
The plaque to the T. Rex lead singer and glam rock pioneer will be placed on the old site of the Prince of Wales pub where he used to busk as a teenager, which is now a Tesco Express.
Simmons said: "I've carried Marc Bolan's songs in my head for all my life pretty much.
"I've been talking about him on my historical tours over the past seven or eight years, and it's always something people love to hear about.
"They really connect with it, all ages, and I've discovered that some people do have memories of him around here, which is pretty amazing.
"I think the general public think he came from Stoke Newington and became a pop star overnight, whereas this is the missing bit in the middle.
"This is the place that made him. First jobs, final days of school, where he changed from Mark Feld to Marc Bolan: this is where it happened and that's why it's an important place."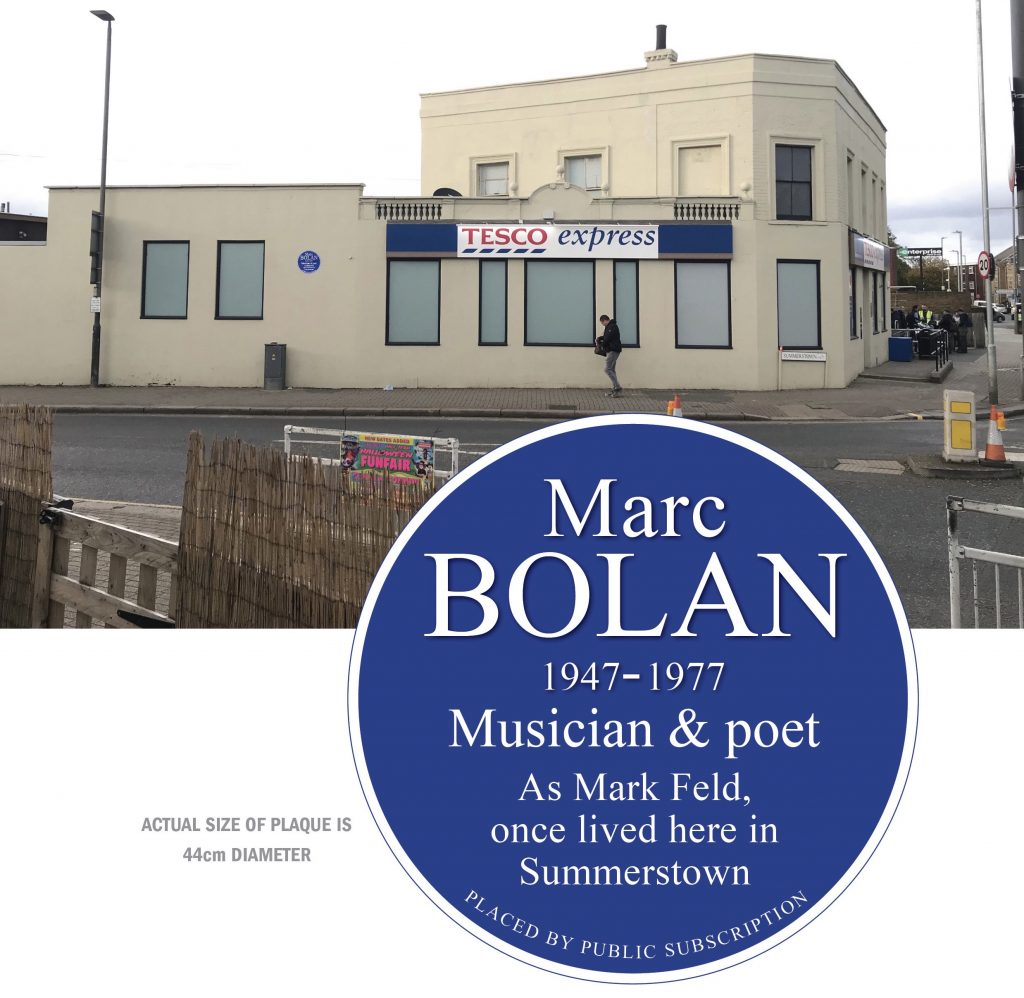 The unveiling of the plaque will be marked by an event with live music, poetry and special guests, while Simmons hopes to take Bolan's fans on a walking tour of the places that were most important to him.
It will also signal 50 years since T. Rex achieved their first of four UK Number 1 singles with Hot Love and Get It On.
Simmons was persuaded to launch the campaign by songwriter Hardman, and last month they received Tesco's approval for the plaque, which will be funded by public donations rather than through English Heritage.
Bolan was born Mark Feld in Stoke Newington and moved to a prefab home in Summerstown with his family at the age of 13 in 1961, later writing a song about his unease at being displaced called Over The Flats in 1971.
It was there that he put out a newspaper advert to form a band called Tyrannosaurus Rex with his family home's phone number, arguably making Summerstown the birthplace of T. Rex.
The band went on to kick-start the glam rock movement, with Bolan writing and performing a host of hit tracks including Children Of The Revolution and 20th Century Boy.
Simmons says those with memories of the singer when he lived in south west London remember him as an 'outsider' who was clearly 'going to be something special'.
He died in a car crash at the age of 29 in Barnes, where there is a rock shrine to the singer, but Simmons wants the blue plaque to be a celebration of his 'emergence' and early years.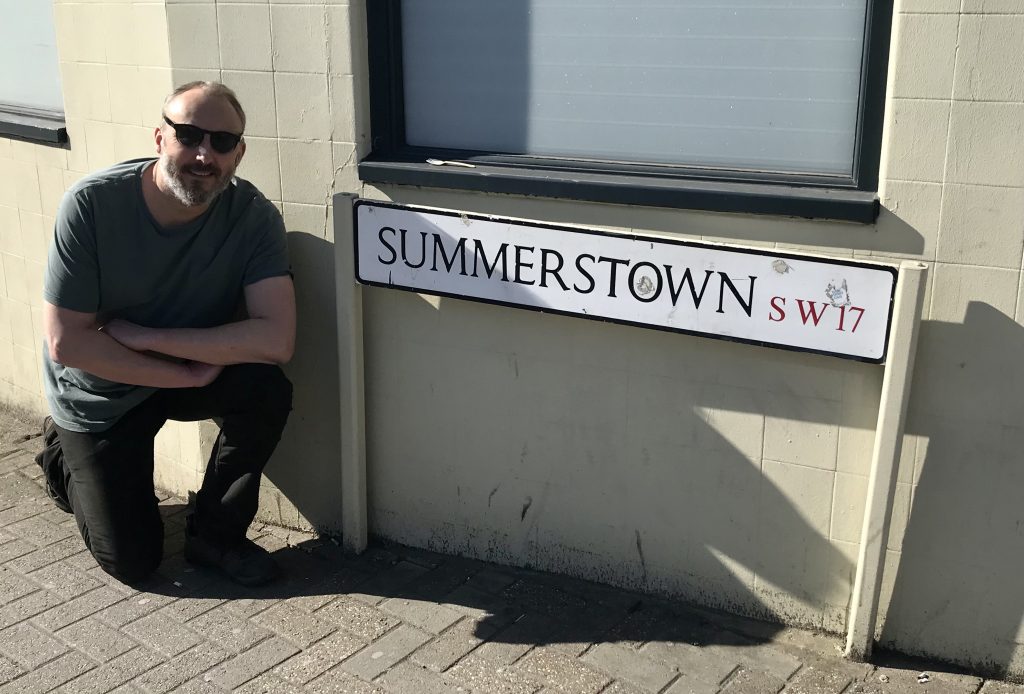 Bolan was inducted into the Rock and Roll Hall of Fame last year but he has not been granted an official blue plaque from English Heritage.
Simmons said: "I think generally he is recognised as one of the greats and an icon.
"That's part of the reason why we're so proud to be doing this, because it's not like he's a second-rate popstar.
"As an area we need to celebrate his music and it's bringing people together already.
"He really is somebody who touched not just one generation, his fan base seems to be all ages and enduring."
Simmons has already set up a self-guided walking tour of Bolan's south west London which is free to download.
You can find out more and donate to the Crowdfunder for the blue plaque by visiting https://www.crowdfunder.co.uk/marc-bolans-teenage-dream.
Featured image credit: ABC Television via Wikimedia Commons