A sea of yellow flooded Westminster today as thousands of protesters in neon vests demanded a general election.
The 'Britain is Broken' demonstration, organised by The People's Assembly Against Austerity, saw campaigners from across the country unite to try and force out the government.
The crowd marched from the BBC's Broadcasting House to Trafalgar Square where they listened to speeches from politicians and activists including shadow chancellor John McDonnell and journalist Owen Jones.
Reading out a message from Labour leader Jeremy Corbyn, Mr McDonnell said: "We need a general election now to bring about the fairer, more equal society we all want to live in and we stand ready to take power."
Protesters of all ages and backgrounds cheered and chanted throughout the rally and waved placards condemning austerity, war, Brexit and the government.
Labour parliamentary candidate for New Forest East, Julie Renyard, 64, said: "I think we need a general election and we need one now.
"The austerity cuts that have been happening in this country over the last eight years have done nothing but destroy people's lives."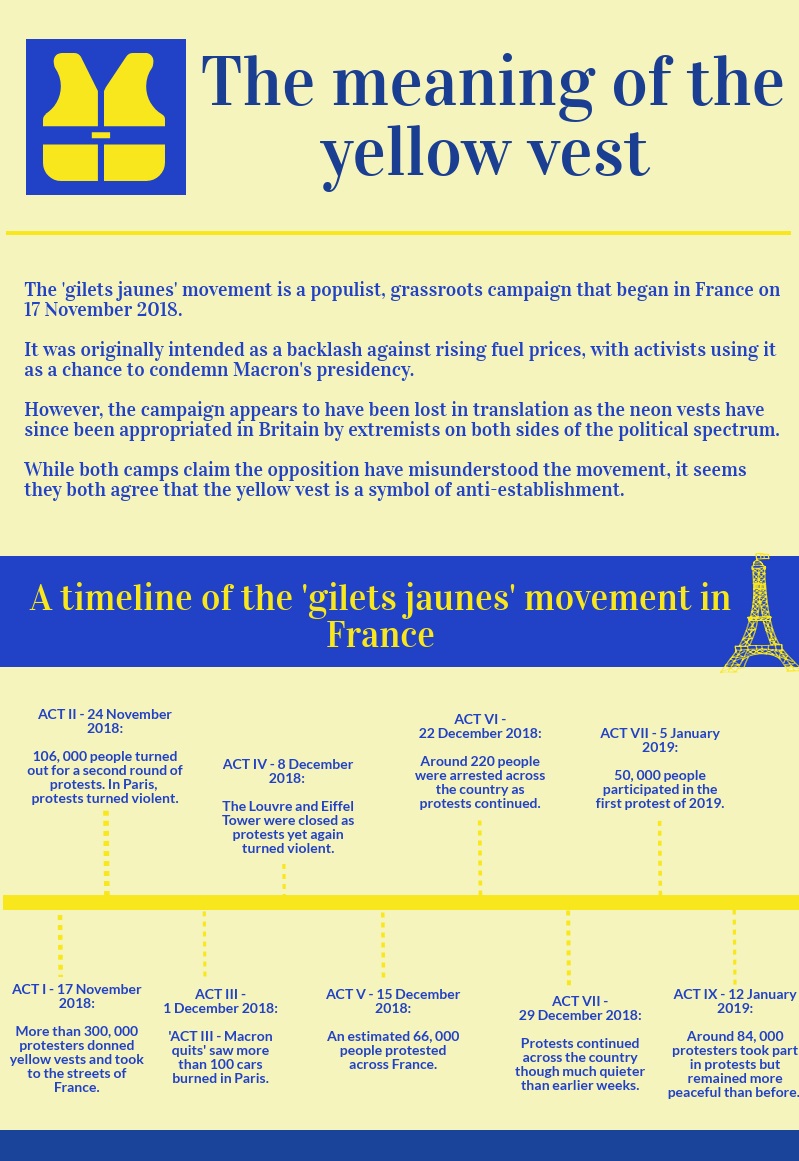 John Curtis, 47, who is unemployed due to a disability, said: "I've come here from Ipswich today because I believe we need to kick the Tories out.
"They've made such a mess of this country and of Brexit."
While tensions ran high throughout the event – with one or two outbreaks of fighting when right-wing marchers intervened – most protesters insisted they came in peace.
Brixton-based DJ Paul Rudd, 49, who arrived at the rally armed with a bouquet of roses, said: "We're here with flowers not weapons."
The rally comes amidst the ongoing 'gilets jaunes' movement in France where anti-establishment campaigners have taken to the streets in yellow vests for nine consecutive weekends.
But, in Britain, donning the vest has become confusing after it was also adopted just a week ago by right wing protesters who marched through the capital in support of an immediate Brexit from the European Union.