An acid attack victim has called for tougher sentences for those who commit the crime after his attacker pleaded guilty this week.
Jabed Hussain a delivery driver working for Uber, was the second person to be attacked by Croydon teenager Derryck John last summer.
John would go on to carry out a spree of acid attacks across south and east London which saw him throw acid at six moped riders over the course of 90 minutes.
Mr Hussain said: "I was finishing my work and just trying to come home.
"I stopped at the traffic light and somebody threw acid on my face.
"They threw acid randomly and their excuse was to steal my bike."
John, 17, pleaded guilty to attacking six people with acid at Wood Green Crown Court on Monday and will be sentenced on March 9.
Mr Hussain added: "The boys who attacked me were under 18 and they done it randomly.
"There is not enough police on the streets, the police don't have the power to chase those who are doing this type of motorbike crime and acid crimes"
He continued "If they wanted to steal my bike, use a different way. They should have threatened me, or they should have talked to me.
"They have a lot of options, they (could have) used knives or hammers, but they didn't use them, they threw acid first."
Mr Hussain was attacked at the Hackney Road junction with Queensbridge road in Haggerston, east London shortly before 10:25PM on July 30 last year.
A Freedom of Information request shows that in Hackney, there was a staggering 59 acid offences reported in the east London borough alone between January and October 2017.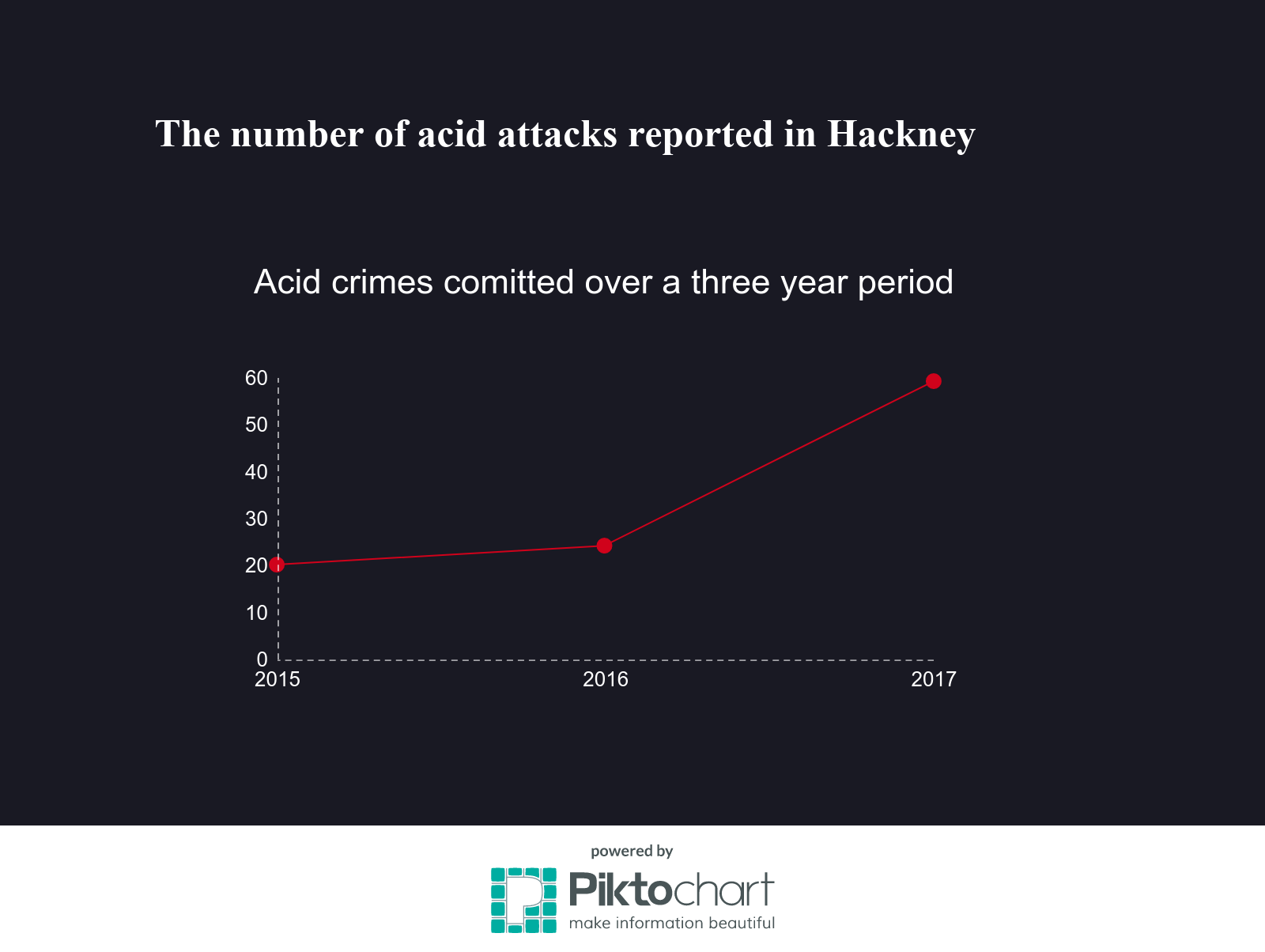 And out 71% of these were deemed a 'violent offences' by the Metropolitan Police.
Mr Hussain called on the government to 'provide enough police on the streets' and to give those who commit acid attacks 'a proper punishment'
He added: "This must be stopped."
Mr Hussain is holding a charity event on Thursday January 25th in The Royal Regency to raise money for those affected by acid attacks.