The cost of living crisis has plunged over one in four into period poverty in the UK, a recent survey found.
The research, conducted by Plan International UK, found that 28% of women surveyed are struggling to afford period products, with one in ten of these resorting to food banks to access period care.
Period poverty was not thought to be an issue in the UK, but has gained increased attention as a major concern for women and menstruating people across the country in recent years.
Rose Caldwell, CEO of Plan International UK, said: "Period poverty is driven by a 'toxic trio' of issues, which on top of access to period products, includes a lack of education and the stigma and shame surrounding menstruation."
South West Londoner spoke to medical professionals and local charities to understand how the 'toxic trio' of period poverty is affecting those in South West London.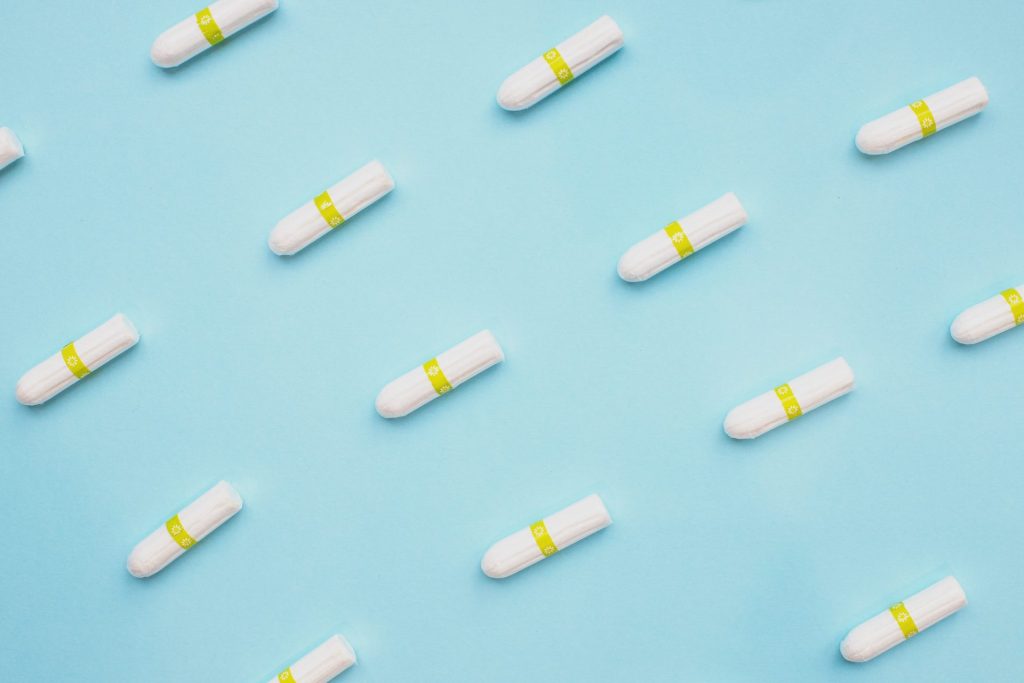 Access
For those experiencing period poverty, access to suitable menstrual products is a significant barrier in everyday life.
During the pandemic, more than a third of girls aged 14-21 in the UK struggled to afford or access period products.
Of these, half did not have enough money to buy the products at all at some point in 2021, and one third reported cutting back on food to afford them.
Now, amidst the worst cost of living crisis for 40 years, one in five said they had been unable to afford period products at all since the start of this year, and half of these cut back on food to be able to buy them.
Worryingly, over a quarter of all girls surveyed expressed concern about being able to afford period products over the coming months.
Emma Defoe, Operations and Activism Manager at Bloody Good Period, a charity which works to alleviate the challenges of period poverty, said the past two years has been a time of intense worry for the organisation.
Defoe said: "Research shows that one in four people are wearing period products for longer than they should to try and manage the rising costs, which creates a real health risk.
"We've seen a 78% increase in the free products that we're distributing compared to before the pandemic, and it shows no signs of slowing.
"We're trying our best to help but it's a problem that is growing daily and getting harder and harder to manage.
"The responsibility of doing this work should not fall on small charities but be a part of a government strategy which cares for women and people who menstruate."
In 2019, the government announced a scheme to ensure that students in primary and secondary education had access to free menstrual products.
Under the initiative, which has been extended until the end of this year, all state maintained schools and 16 to 19 education organisations in England could apply for free period products from the government.
Importantly however, the scheme did not cover those in higher education qualifications, apprentices, or staff, and stopped short of offering universal access to free period products.
The scheme's website states: "[The scheme] is not a universal offer of free period products to everyone under the age of 19.
"This would be prohibitively costly and would not represent good value for taxpayers' money."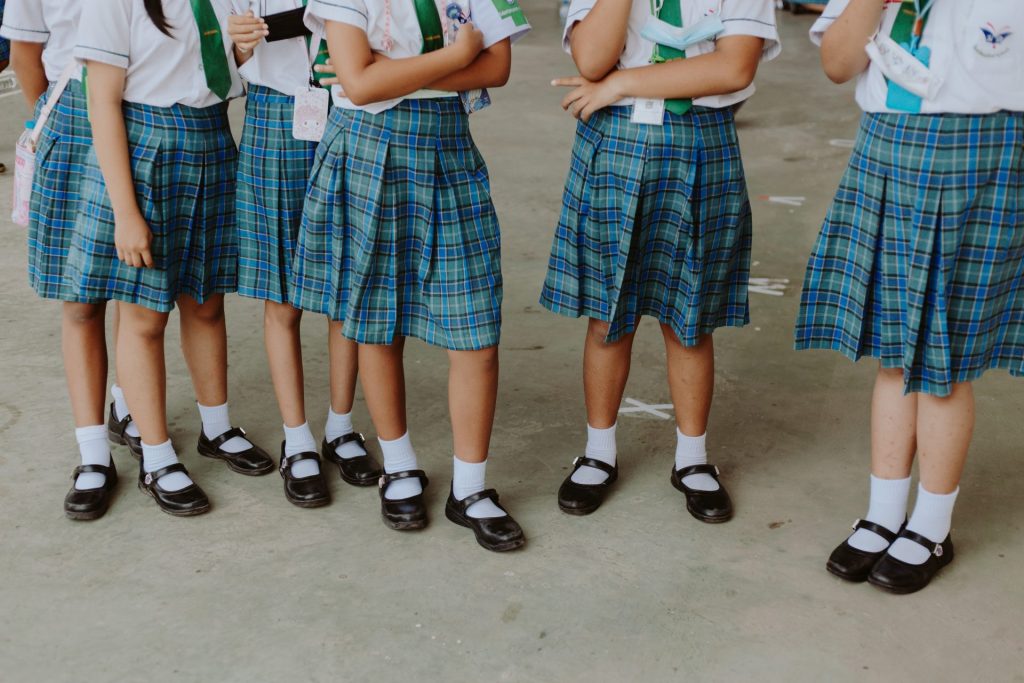 Earlier this year, Health Minister Robin Swann was criticised for a letter in which he stated that period poverty was not solely a health issue.
In a letter to Stormont's education committee, Swann wrote: "Period products are not classified as healthcare products as menstruation is neither an issue that in general requires health treatment, nor is it preventable."
The government's lack of intervention has been scrutinised by leading figures across the health and charity sector, who argue that in-fighting over which department is responsible for tackling the issue is delaying key support to those who need it most.
Emma Thompson O'Dowd, Health and Wellbeing Specialist at Plan International UK, wants the next government to take direct action.
She said: "It is unacceptable that so many girls in the UK are struggling to afford the period products they need, and have to cut back on essentials like food or school supplies in order to afford them.
"The Government needs to step in and make tackling period poverty a priority to ensure that free period products are available to all those who need them.
"We call on all candidates to be the next Prime Minister to make a clear commitment to tackling this issue. Period products are a necessity, not a luxury, and they need to be treated as such."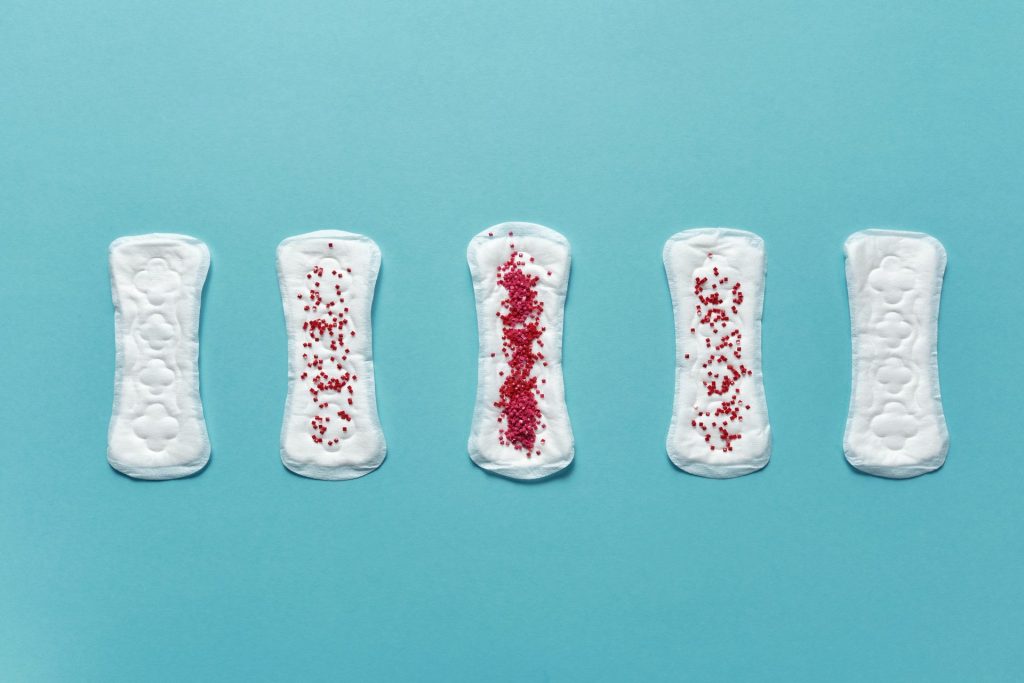 Carmel Bagness, Royal College of Nursing's Professional Lead for Midwifery and Womens' Health, agreed: "The RCN actively lobbied governments across the UK to end period poverty and while some interventions have been introduced, the problem has not gone away.
"We know that many women who menstruate still find themselves in a position where they can't afford basic sanitary products. This is likely to have worsened due to the cost-of-living crisis.
"We know more people are accessing food banks and we encourage people to donate much-needed sanitary products for women and girls who are experiencing period poverty right now.
"Let's not forget, period poverty has not gone away. The RCN is continuing to push hard and to keep the issue on the political agenda."
Education
As girls are forced to make increasingly difficult financial decisions to manage their period, the lack of education surrounding period poverty and menstrual health show little signs of improvement.
A 2018 WaterAid survey found that nearly one in twelve women aged 16-24 only learnt about menstruation when their periods began.
This rose to over one in five for women born in the early sixties or before.
In 2019, the government committed to make lessons on menstrual health compulsory for all students in primary and secondary schools in England by 2020.
The compulsory curriculum change aimed to improve pupil's awareness of menstrual health, relationships and sex more generally.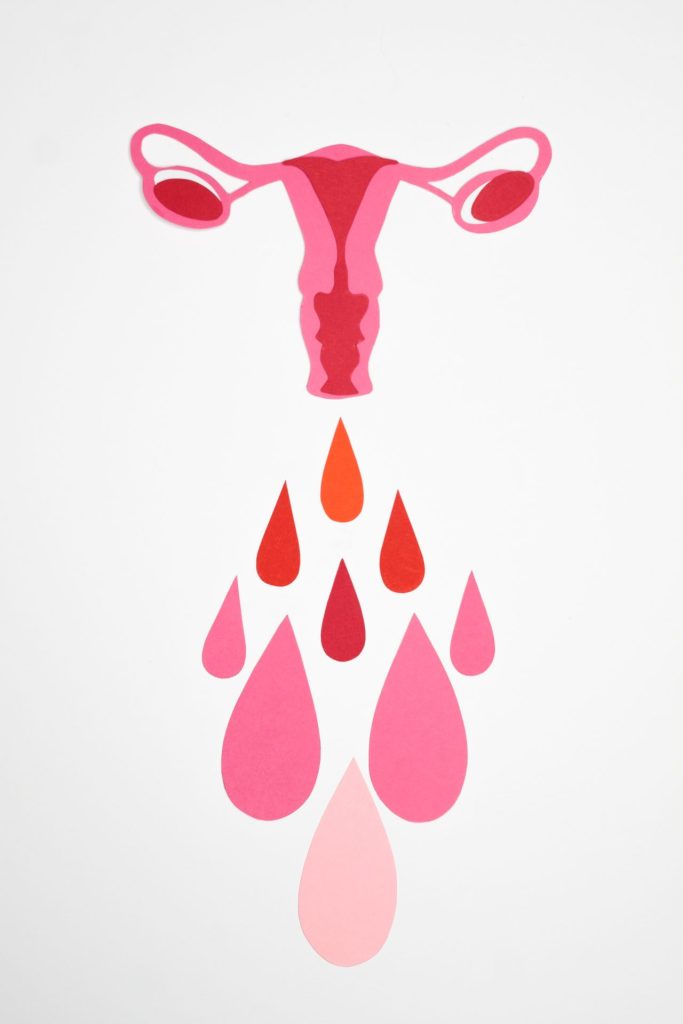 However, two years after the introduction of this curriculum, Frontier research found that menstrual education remained scientifically focused, with little to no content on management of symptoms or the lived experiences of those with periods.
Nottingham Trent University research also found that teachers themselves were still getting to grips with menstrual health education.
Of the respondents- 90% of which were female- one in four reported feeling uncomfortable teaching menstrual health, with less than half reporting feeling confident in their knowledge of the subject.
Lucy Russell, Plan International UK's Campaign Manager, said: "Girls, parents and schools need comprehensive menstrual hygiene management education and training to help tackle the stigma and embarrassment around menstruation that, along with cost, are at the root of the problems girls are experiencing."
Julia Westgarth, coordinator of the Twickenham branch of The Hygiene Bank which aims to tackle hygiene poverty more generally, said: "We need to talk about the root causes of period poverty and hygiene poverty, rather than just addressing the symptoms of them.
"It is everybody's responsibility to stop this tide and educate themselves on the issue, but the government could do a lot more to get this information out there."
Stigma
Medical professionals and period charities recognise that poor education around menstrual health create stigmas and barriers to those in hygiene poverty.
Research shows that this stigma affects not only the way people see periods but the way in which menstruating people view themselves.
A study found that around a third of women would not feel comfortable talking about their menstrual cycle at all with anyone, and one in five would feel uncomfortable talking to their partner about it.
Another found that half of girls in the UK feel embarrassed by their period.
A content analysis of tweets found that menstruation was primarily described as a source of debilitation, frustration and disdain, with the most common words used to describe them as overwhelmingly negative.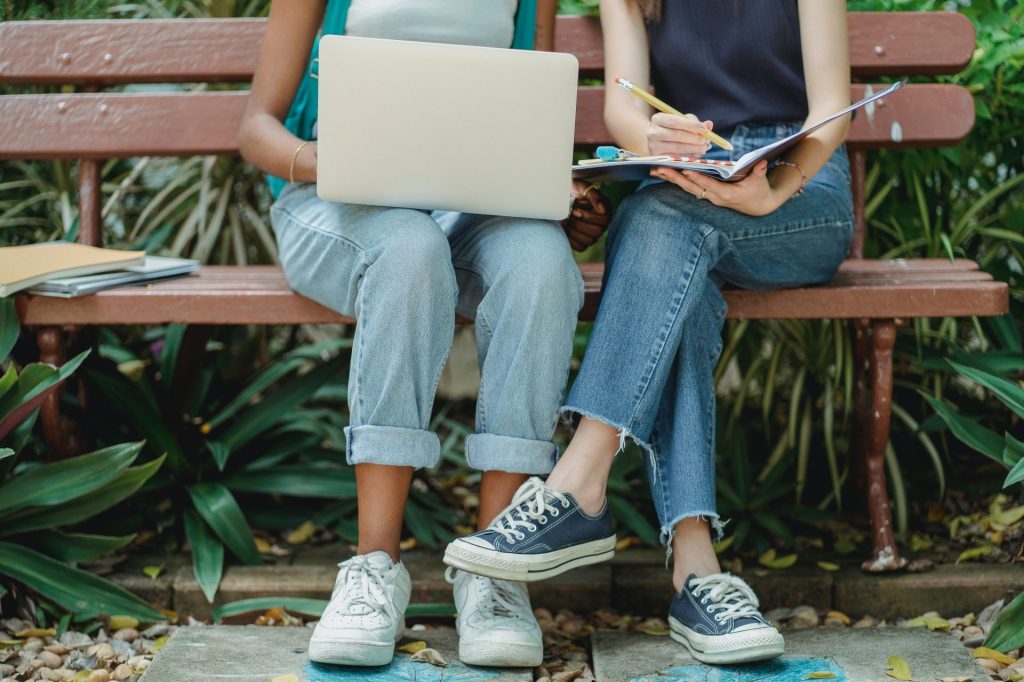 Defoe, Bloody Good Period, said: "Periods are still a taboo subject and there's a lot of shame surrounding them.
"We see it in adverts for periods that highlight rustle free and discreet packaging, which only reinforces the idea that periods are something to hide.
"When people struggle financially there's also a lot of stigma attached to this, and that creates a double constraint for people struggling to access period care- the idea that periods should be hidden stops people from reaching out."
Westgarth, The Hygiene Bank, said: "The biggest way to tackle stigma is to start a conversation.
"If we all educate ourselves on the issue and change our thinking about periods, we can help to reduce the stigma in general and particularly for those seeking help."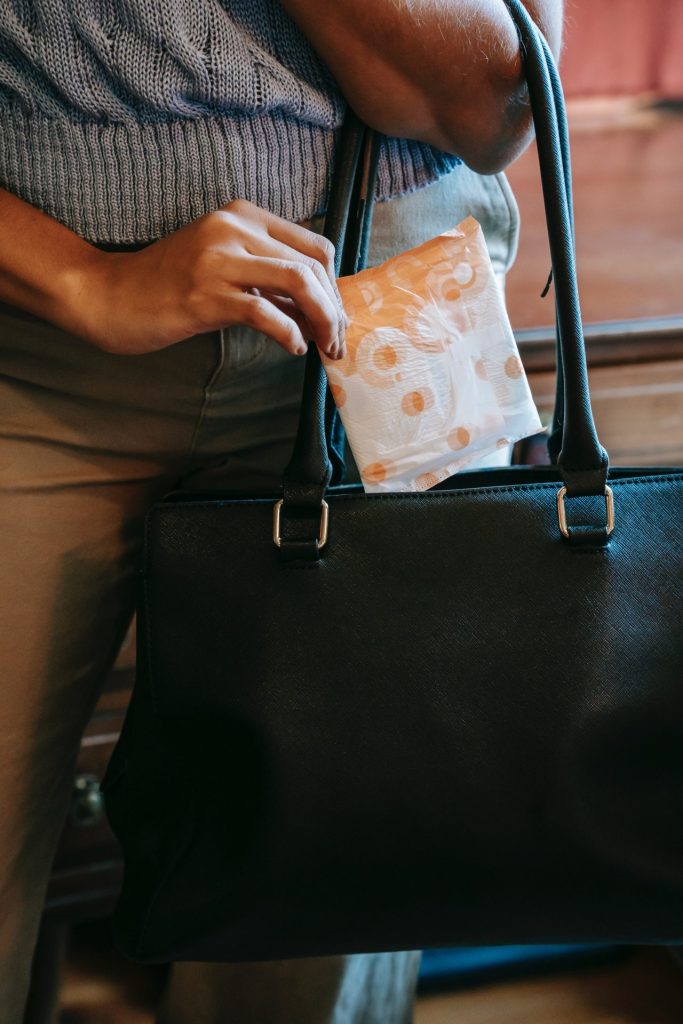 "Hygiene poverty can hit any of us at any time. Don't think you're immune to it."

– Julia Westgarth, The Hygiene Bank.
As the cost of living continues to squeeze the pockets of the country, charities are preparing for the coming months where they project demand will only increase.
Westgarth said: "This issue isn't going to solve itself, and will only get worse in the cost of living crisis.
"Our ultimate goal is that we don't have to exist anymore, but the current circumstances are making that less and less likely.
"It's a tide that shows no sign of slowing, but the more people are aware of the problem the more we can come together to help eradicate the issue.
"Like so many mammoth tasks, if everybody plays a tiny role it becomes something manageable."
Resources
The Hygiene Bank has over 160 projects across the UK. The charity accepts monetary donations or has drop off points across the country, including a partnership with Boots. Find your nearest drop off point here.
Bloody Good Period work with community groups to provide period products to those in need, and offer workplace training and educational resources to tackle the stigmas associated with menstruation. To donate or find out more about their work, click here.
Plan International UK conducts research on period poverty as part of their wider focus on rights for children and girls across the world.