A Tooting-based refugee charity aims to tackle the isolation felt by displaced women with the launch of an inclusive cookery project on Wednesday.
Using food as a common language the cooking club, run by the Klevis Kola Foundation, will bring women together every week to cook, eat and share recipes from their home countries.
The charity wants to reduce reducing the cultural alienation and isolation often experienced by refugee and migrant women.
The organisers also hope that the workshops will help build friendships, support networks and confidence for the displaced women.
Alexa Sidor, project officer for the scheme, said: "Although it is hoped that the refugee women will eventually earn a living from their cooking skills, at first the group will meet every week to chat, cook, and eat a nice warm meal together."
This isn't the first time the Klevis Kola Foundation have run a cooking club, core members from the first project have gone on to form The Chickpea Sisters, a social enterprise that caters for supper clubs, AGMs, and fundraisers.
The workshops will also incorporate training in food hygiene, marketing and business skills.
Ms Sidor explained that the long-term objective of the cooking club is to provide the women with the skills and confidence to join The Chickpea Sisters.
Since its inception in 2012 the project has worked with 50 migrant women from Somalia, Eritrea, Ethiopia, the Congo, Morocco, Algeria, Libya, Iraq and Bangladesh.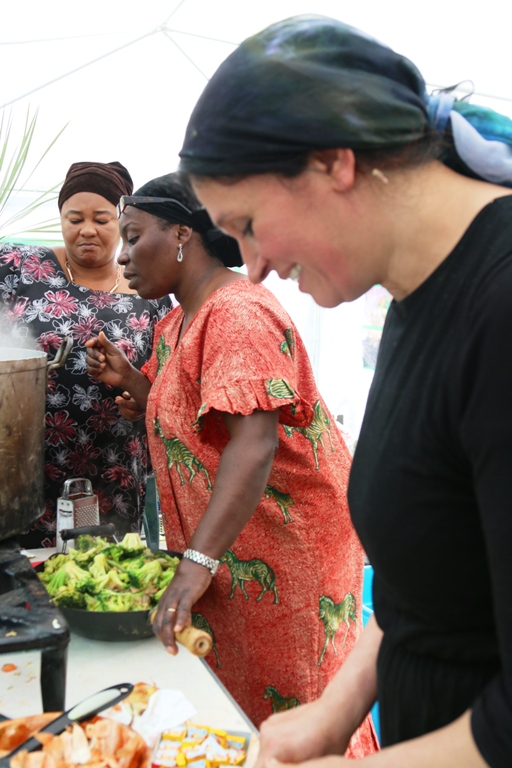 The Klevis Kola Foundation takes its name from a seven-year-old Albanian boy the charity met in 2002, while he was living with his family in a hostel near Clapham Junction.
The Kola family were seeking asylum in the UK after suffering persecution and violence during the war and became an integral part of the community they entered, becoming the lynchpin in a network of refugee families.
Klevis learnt English, made lots of friends and even supported Chelsea, but he and his family were unexpectedly deported back to Albania.
The foundation adopted Klevis Kola's name in tribute to him and his family and continues to help children like him.
The Klevis Kola Foundation is a community organisation based in Tooting that supports refugees and asylum-seeking families across London. As well as the cooking project, the charity organises after-school clubs, youth groups and a football club.
The cooking club will launch on November 12 and take place every Wednesday from 10am to 2pm at Mitcham Lane Baptist Church.
To join the cooking club contact Alexa Sidor on 0208 767 3578.
Pictures courtesy of the Klevis Kola Foundation, with thanks