A 250-strong marching band of military musicians will parade through Twickenham later this month to celebrate their Freedom of the Borough of Richmond upon Thames.
The Royal Military School of Music will be joined by Corps of Army Music in full formal regalia as they march to the beat to celebrate their freedom of the borough and the Corps' 20th anniversary.
Mayor of Richmond, Councillor Jane Boulton, will inspect the troops at York House at 11.15am before they parade onto York Street, King Street and Church Street on Friday September 19.
For the grand finale the Band of the Irish Guards, the 'Drums and Pipes', will play on Twickenham Riverside near the Barmy Arms at 12.15pm.
Councillor Boulton is encouraging as many people as possible to fill Twickenham's streets on the day to celebrate the Royal Military School of Music.
She said: "I will be proud to be part of this ceremonial parade and delighted that residents and school children alike will be able to participate in this memorable occasion for the borough."
Huge crowds are expected to line the streets and traffic will be held along the route between 11.30am and 12pm to make way for the marching musicians.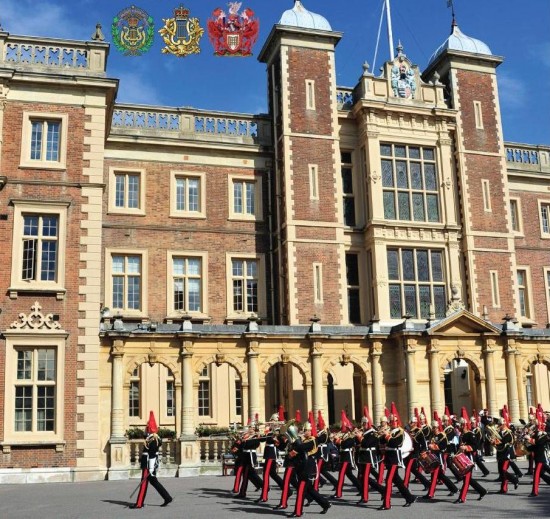 RMSM have been based at Kneller Hall, Whitton, since 1857 and were awarded Freedom of the Borough in 2007 to celebrate their 150 year anniversary.
Picture courtesy of Richmond Council, with thanks