A Fulham cyclist will pay a touching tribute to her grandfather in a gruelling 240-mile bike ride to raise money for the RAF Benevolent Fund next month.
Nicky Kerr is one of 50 cyclists to take on the commemorative 75th anniversary of Battle of Britain Brompton Bike Ride, where riders will cycle the long international journey from Paris to London.
Miss Kerr's grandfather, Tony Ingram, was an RAF pilot during the Second World War.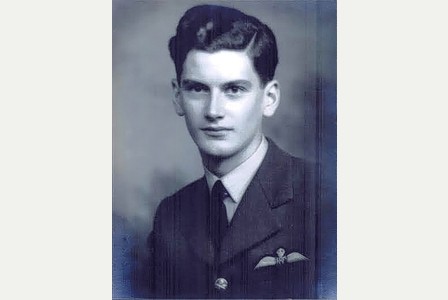 After signing up at 18, he trained as a Beaufighter pilot and served with his plane in Britain, North Africa, Italy, South Africa and Sri Lanka. He died aged 91 last year.
"He was an amazing man and this is a great way to remember him," said Miss Kerr, who works as general counsel for The Behavioural Insights Team.
The Battle of Britain took place in British airspace in 1940, as allied pilots struggled to gain air superiority against the German Luftwaffe to prevent Hitler's planned invasion.
It saw the tragic deaths of 544 men from more than 70 squadrons – a recent survey of British teenagers found that 40% did not know what the Battle of Britain was.
The long ride is not the only challenge facing Miss Kerr – each participant must raise £1,000 to help the RAF Benevolent fund provide emotional, practical and financial support to RAF families and veterans.
Nicky comes from a family of Brompton riders – in fact her dad collects them and currently owns around 30 of the British-engineered fold-up bikes.
Miss Kerr explained: "I am looking forward to the ride because when you travel by bike you often go to places you would not normally go to.
"I am also looking forward to the camaraderie between people on the event.
"Rides like these bring together people from different age groups with a common goal and it will be great to hear each rider's personal story and motivation."
You can sponsor Nicky at www.justgiving.com/Nicky-Kerr1