A rare American classic car abandoned in Sutton rush-hour traffic back in February faces being scrapped unless its owner comes forward.
Sutton police are making one final attempt to trace the owner and save a white 1969 Chevrolet Impala SuperSport from being crushed.
The rare and stylish car was taken to a police car pound after it was recovered at the junction of Cheam Road and Belmont Rise on February 17 at 8.10am.
Sutton Police's PC Jamie Stone explained the vehicle may have been kept in a lock-up and the owner may not yet be aware that it has been taken.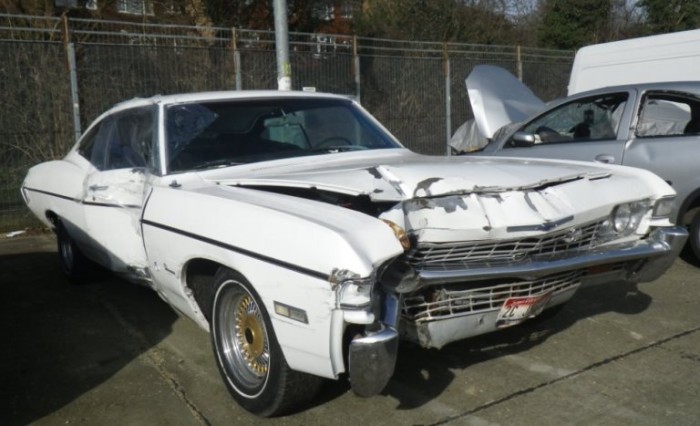 DAMAGED: The dumped 1969 Chevrolet Impala SuperSport
He said: "Unless we find the owner this classic American muscle car faces being turned into soup cans, which breaks my heart a little.
All enquiries to find the owner have proved fruitless to date."
The vehicle, which has an Idaho (USA) registration plate of 2CJM614,  had accident damage to its front and side which is likely to have occurred elsewhere.
Police believe that the vehicle may have been stolen and used by joy-riders.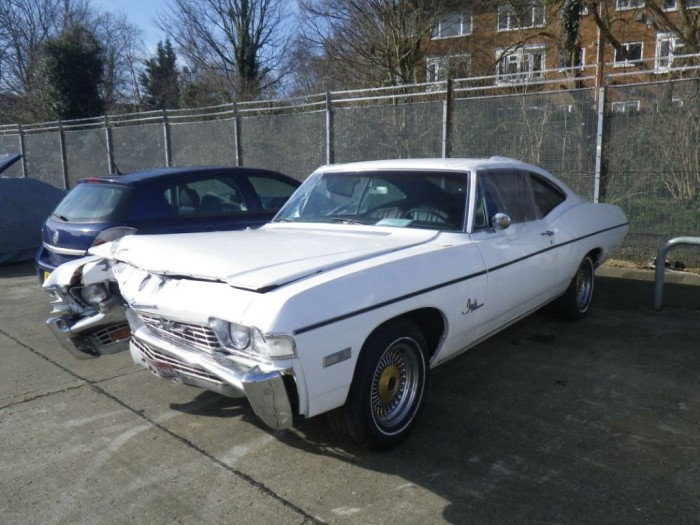 'HEART-BREAKING': The car faces being crushed if its owner doesn't come forward
The MPS take into consideration the condition of the vehicle when it makes a decision about whether the vehicle is sent to auction for sale, breaking or scrap.
Vehicles that are in un-roadworthy condition may be auctioned for breaking purposes at an authorised treatment facility.
The owner has until March 20 to come forward when the mandatory retention period for the disposal of this abandoned vehicle is due to expire.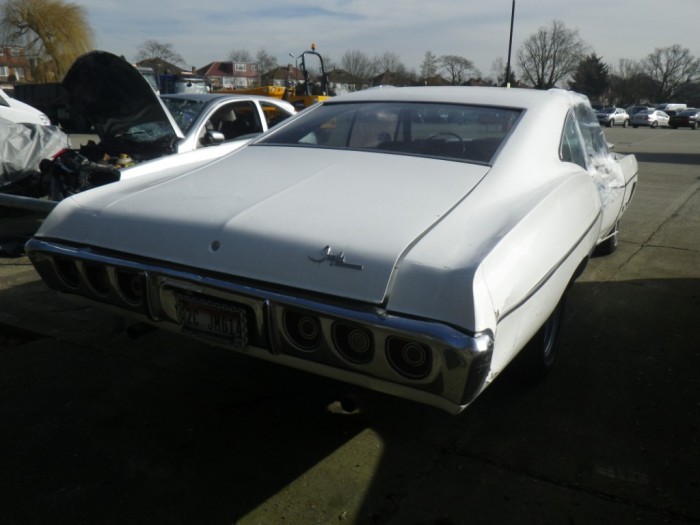 STYLISH: The rightful owner has just 10 days to reclaim the car

Anyone who is the owner, or knows the owner of this vehicle should contact Sutton Police on 101 quoting reference number 4001824/15.
To claim the vehicle, the rightful owner will be required to produce a number of documents to prove entitlement to the vehicle.