Plans for a zipwire over the Thames have been proposed after the closure of Hammersmith Bridge.
Father-of-three Robert Osterbauer set up a crowd-funder for a zipline after the closure of Hammersmith Bridge on 13 August.
Osterbauer, 47, credits his inspiration for the zipline to his Austrian heritage.
He said: "Maybe being Austrian has influenced this plan as there are lots of ziplines in the Alps.
"I just thought what the cheapest and fastest way to cross a tidal river could be."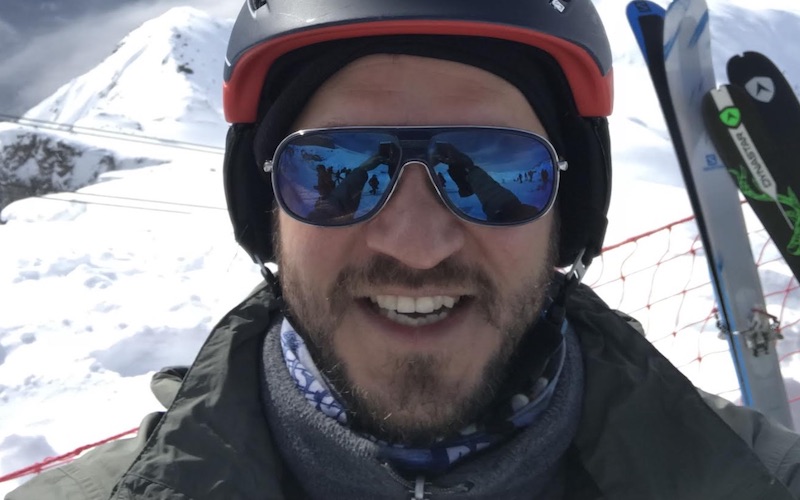 Hammersmith Bridge was closed indefinitely to motor vehicles in April 2019 and then more recently to pedestrians and cyclists after an existing crack worsened during the August heatwave.
Robert's rush-hour school-run has been lengthened to a 90-minute car journey when it would usually take him 20 minutes to take his seven-year-old son to school.
It was revealed last week that the proposed ferry service to replace Hammersmith Bridge had been postponed until next year, leaving residents and schoolchildren with no immediate alternative.
Last year, it was reported that repairs to the structure of Hammersmith Bridge could cost up to £120 million.
Osterbauer contacted Adrenaline Constructions who confirmed the viability of such a project and provided a rough estimate of £3,000 for construction.
Hammersmith and Fulham council acknowledged that a temporary bridge suitable for pedestrians and cyclists would cost £27.3 million.
Osterbauer said: "I have had initial discussions with Carlo Trebo, the founder Adrenaline Constructions to get a general idea of the feasibility of this.
"He is quite excited by this potential project and suggested to have a proper feasibility report done which would include exact costings and timings."
Osterbauer's crowd-funder has gathered attention and amassed support from other frustrated commuters.
One donator said: "At the age of 73 I won't be using it but I can see school-kids and young adults doing so, good luck getting the council to agree."
Osterbauer plans to share the proposals with the council soon and is in the midst of producing a robust plan of costing and practicalities of construction.
The delay has been caused by the complex nature of the original construction plans.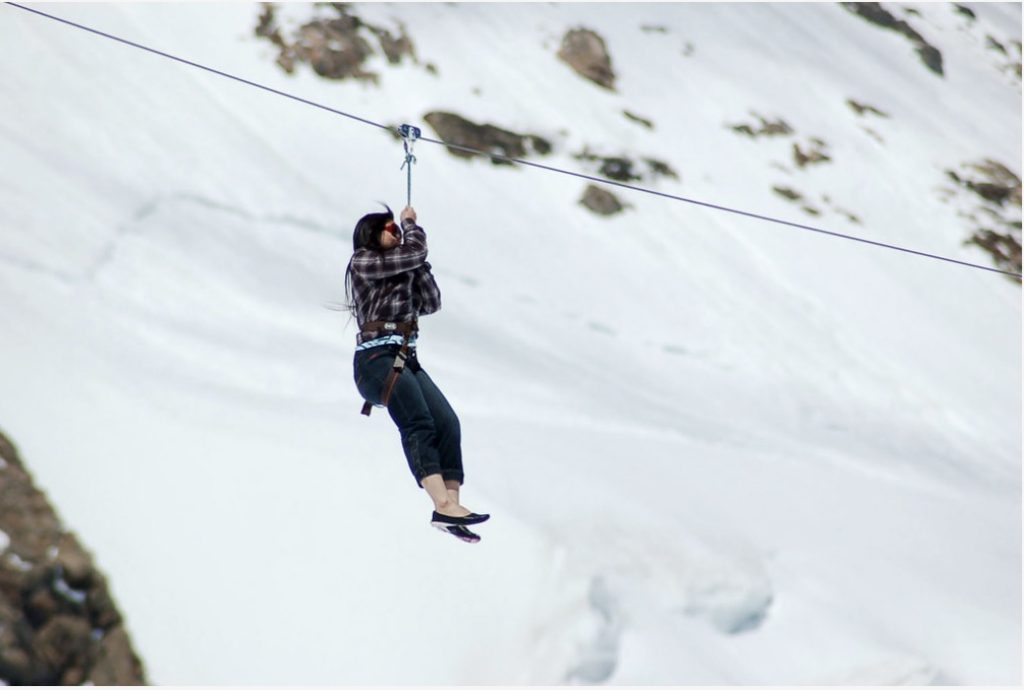 Osterbauer explained: "The exact locations of platforms and other specifications will need to be determined by a site survey and they need their engineers to spend time to get costings and timings.
"I expect that once the weather turns and the roads get even more clogged up, there will be even more interest in this."
Emirates Airline have started running cable cars at the Greenwich Peninsula and so Robert's proposal is not the first of its kind.
Osterbauer explained he could see the Thames zipwire attracting fellow adrenaline seekers and tourists even after Hammersmith Bridge has reopened.
He said: "I would definitely use the zip-wire to cross the river. I also think that people, including me and my family, would actually use it just for fun.
"I do enjoy adrenaline based activities as long as they are safe, I've got three kids after all, so nothing too crazy!"
TfL is carrying out investigative work to determine the timescale for the reopening of the bridge but they have stated that the bridge will remain closed until they have been assured it is safe.
More information from TfL can be found here.
In the meantime they are considering several temporary options to help commuters in Hammersmith cross the Thames and Robert is hoping his zipwire proposal will make the final cut.
More details about Robert's crowd-funder here.
Featured image credit: Robert Osterbauer