A mother cycled 100 miles with her rugby team to raise money for her three-year-old daughter with spina bifida.
Amy James, 33, rode with Supermarine Ladies RFC from Twickenham Stadium to their base in Swindon to raise money for brave Isla.
Since the 100 miles ride, which took nine hours and forty minutes, spina bifida donations reached £2,565- smashing the £1,000 target.
Amy, a Supermarine player since 2003 said: "When the ladies said they would like to raise money for Isla, I was shocked. It was such a lovely gesture."
Fellow player Carmel-Kayleigh Ponsford set up the JustGiving page in September.
Ponsford said: "We wanted to be able to help her and enrich her life so she can achieve whatever dreams she may have."
The team agreed Twickenham Stadium would be the starting point, fitting in with the rugby theme.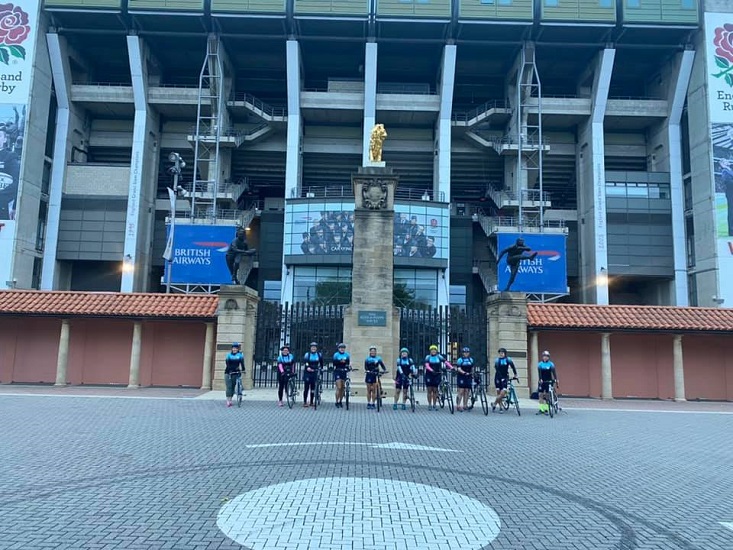 Before the ride Ponsford added: "We are hoping more people will donate as we're cycling!"
This is exactly what happened, as donations hit £2120 on the big day.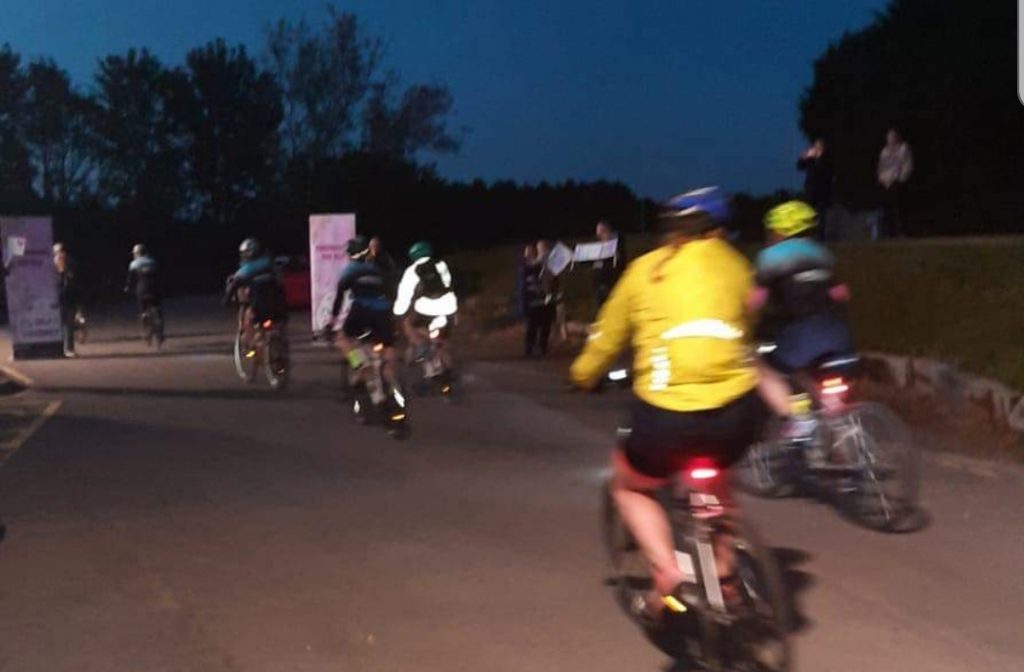 Isla's father, Lee, 35, rode with his daughter in a trailer for the final 100 metres.
The funds will go towards Isla's ongoing care, with hip and spinal surgery on the horizon.
The ladies prepared for two months and had a 54-mile training ride the week before.
Amy said: "I can't think about it too much as it gets overwhelming."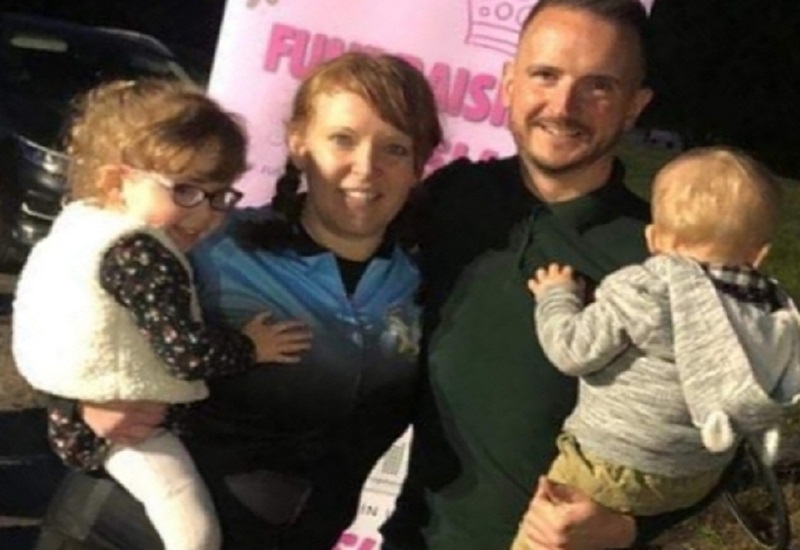 October is Spina Bifida Awareness Month.
According to Public Health England, the condition affects six in 10,000 babies.
The baby's neural tube develops into the spine and spinal cord but does not form as it should, leading to mobility issues and potential learning difficulties.
Isla has myelomeningocele, the most severe kind of spina bifida, where part of the spine protrudes out of the back.
Isla also has hydrocephalus-fluid accumulating around the brain, and Arnold Chiari II, meaning there is pressure on her brainstem.
The three-year-old needs additional support, such as being catheterised every three hours to prevent infection and hydrotherapy sessions which were harder to obtain during the pandemic.
Her father, former Principal Technician at Virgin Media, said: "We were told she wouldn't walk, eat and have very little quality of life.
"Life is tough and when people do make these gestures, train hard, and complete these adventures, it is beautiful."
Despite the challenges, Ponsford said: "She's defied all the odds and continues to hit milestones doctors claimed she never would."
This is not the first time the public has supported Isla, with £2,665 raised over the past nine months for her wheelchair.
Lee emphasised Isla's needs are ongoing so more support is needed, but she is loving her Shaw Village Preschool and Nursery, and is close with her siblings, Madoc, Archer, and Cullen.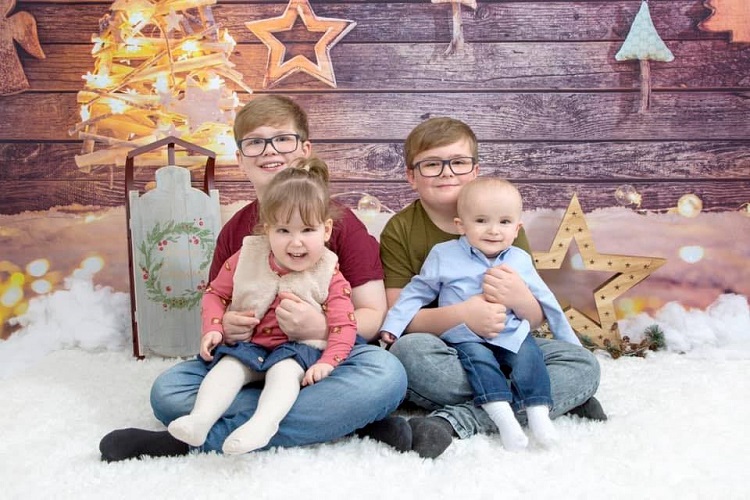 Ponsford said: "Personally with all her rugby influences I hope Isla goes on to be an Olympic gold medal winning wheelchair rugby player, but only if she wants to!"
Click here for Isla's page and follow her journey on Facebook.
Feature image credit Lee James and Amy James.