The lack of progress with Hammersmith Bridge repairs could be down to the fractious relationship between London Mayor Sadiq Khan and the Government, the Liberal Democrat's mayoral candidate has argued.
Luisa Porritt called for a new mayor who would 'reset' the toxic relations and bring the Government and councils around the negotiating table to find a funding solution for the £141 million repairs to the bridge.
The Department for Transport has been in gridlock with Hammersmith and Fulham Council over who should foot the bill for the bridge's repairs since its closure to motorists in 2019.
Porritt said: "It is an emergency situation. The politics needs to be taken out of it because it is Londoners who suffer.
"The Government is not willing to step in to support our infrastructure. This speaks to their anti-London agenda more generally.
"However, by being more constructive, offering solutions and meeting with the government part way, the Mayor can get better outcomes for Londoners.
"I find it ironic that the Mayor is funding the Silvertown Tunnel, which will add more cars to our roads but refuses to provide any support to Hammersmith Bridge."
Her comments come as Khan and Boris Johnson clashed again yesterday when Khan accused Johnson of lying.
Johnson claimed Khan blew TfL finances with his 'irresponsible fares policy' in a televised coronavirus press conference on Monday.
Porritt stressed that while only the Government can provide the majority of the funds needed, some money could be freed up for bridge repairs and other transport projects by cancelling the £2 billion Silvertown Tunnel project.
Khan approved the tunnel, which is a planned underground road tunnel that will link Silvertown to the Greenwich Peninsula, in 2019.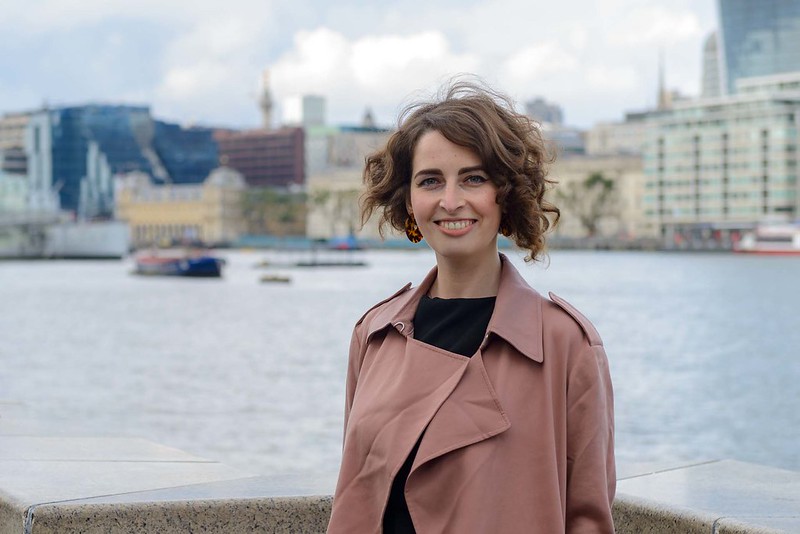 The 133-year-old bridge shut to motorists in April 2019 after micro-fractures appeared in the cast iron pedestals.
It closed to pedestrians, cyclists and river traffic in August 2020 after the heatwave widened the cracks and rendered it unsafe.
The bridge is now expected to be shut until 2027.
Rowers in high-vis jackets took to the water on Sunday to protest the stalemate by rowing from Putney to the bridge.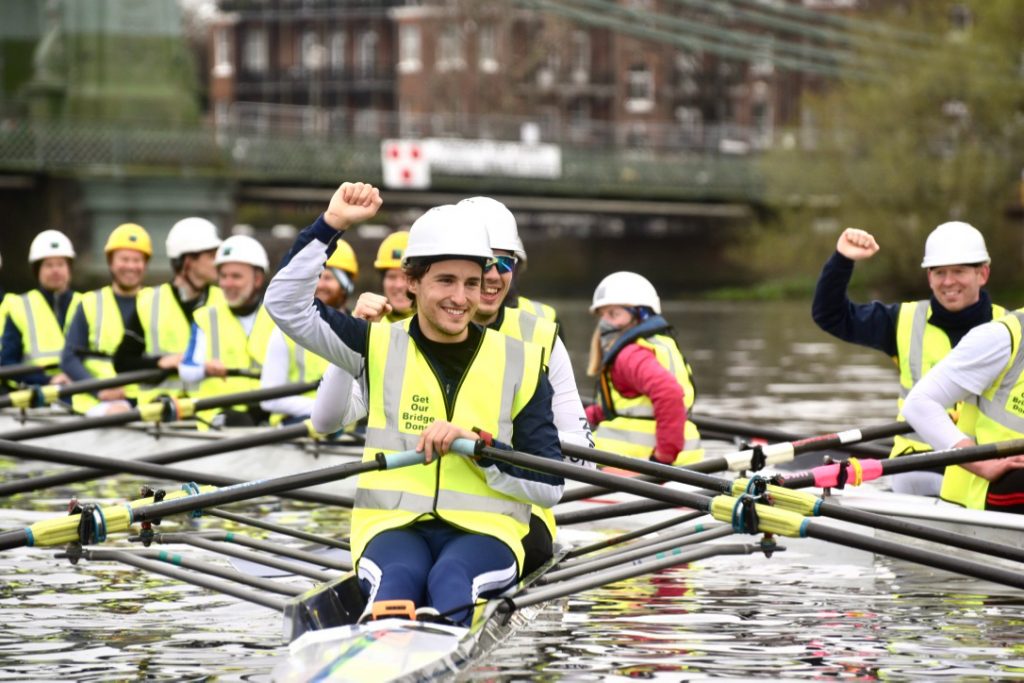 Hundreds joined Putney MP Fleur Anderson on Saturday to sign the banner: 'Putney says reopen Hammersmith Bridge'.
Secretary of State for Transport, Grant Shapps, set up a government taskforce in September to find a solution.
Anderson argued: "There seems to be little task and no force about it."
TfL chose Uber Boat on 30 March to run a temporary ferry service alongside Hammersmith Bridge while it undergoes repairs.
Porritt said: "While I welcome the ferry crossing, we would like to see a temporary walking and cycling bridge set up."
A temporary "double-decker" crossing, designed by Foster & Partners, received support from Hammersmith and Fulham Council in November.
Under the plan, a double-decker road would be inserted above the original structure to allow motorists, cyclists and pedestrians to cross while repair works are carried out.
Cleaning up London's air by cancelling the Silvertown Tunnel project is one of Porritt's central election pledges.
The capital's pollution has affected Porritt's own health after her doctor attributed her adult-onset asthma to the air crisis.
She said: "It's scary to think how much breathing in our air in London can have an effect on our lungs. There are children growing up breathing this air."
The latest YouGov poll suggests Khan is set to win another term, with the Liberal Democrats and Greens vying for third place.
Porritt joined the Lib Dems in 2016 and was elected as a councillor for Camden Council two years later by nine votes.
She was elected as an MEP for London in the 2019 European Election but said it was 'touch-and-go' until the count so she is optimistic about her chances.
She said: "I'm used to knife edge elections and pulling a rabbit out of the hat.
"The European elections were the last PR elections and we won London overall.
"We've proven we can surprise people."
In response to Porritt's comments on the way the mayor has handled Hammersmith Bridge, a London Labour spokesperson said: "These claims are simply not true.
"Sadiq has repeatedly called on the Government to provide funding to allow Hammersmith and Fulham Council to carry out the necessary repairs.
"City Hall and TfL have worked closely with the two councils on either side of the river to submit three funding bids to the Government between 2019 and 2020 – two of which were ignored and one of which was rejected."
"Sadiq is determined that London's recovery is clean, green and sustainable and reducing traffic with the Silvertown Tunnel will help eliminate congestion at the Blackwall Tunnel which currently causes some of the worst air pollution in London."
A report from Oxford Institute for Energy Studies in June found the tunnel was incompatible with the Greater London Authority's carbon-neutral by 2030 aim.
The DfT were unable to comment due to purdah.
Featured image credit: Caroline Silfverling