Hammersmith bridge will be closed for up to three years due to damage to the pedestals, the council said last week.
The bridge remains open to pedestrians and cyclists while Hammersmith and Fulham council performs repair work on the bridge which it claims will return it to its Victorian splendour.
A petition has been launched by Chelsea and Fulham MP Greg Hands to expedite the re-opening of the bridge as many Hammersmith residents have voiced their concerns.
In his newsletter Mr Hands said: "While I recognise the need to repair the bridge in order ensure it is safe, H&F's decision came without warning and, as a result, has left many facing long delays, diversions, and unable to plan an alternative route in advance.
"H&F Council has allowed the bridge to deteriorate into disrepair and has badly let down local residents in failing to prioritise its restoration."
A recent survey of the bridge revealed micro-fractures in the iron casings at the base of both pedestals, and H&F council said a team of 18 engineers have been brought in to install sensors and begin work restoring the bridge with more soon to join them.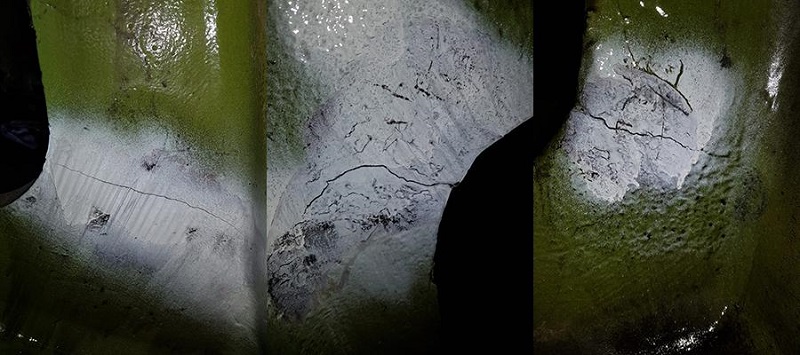 DAMAGE: The microfractures were described as critical faults forcing the closure of the bridge.
Positive responses to the closure include claims that crossing the bridge is now enjoyable and safe and that traffic in the immediate area of the bridge has subsided.
An advocate for the permanent closure of Hammersmith bridge Alastair James, from Barnes, said: "The closure of Hammersmith Bridge to traffic is not the disaster that has been reported.
"Many people are delighted that they can use the bridge in relative peace and safety.
"The bridge has always been pretty flimsy, and there must be a limit to how far the underlying structure can be reinforced.
"It's Grade II listed, as well, so making huge alterations to the roadway is not an option.
"So here's an idea: why not close it to cars for ever?"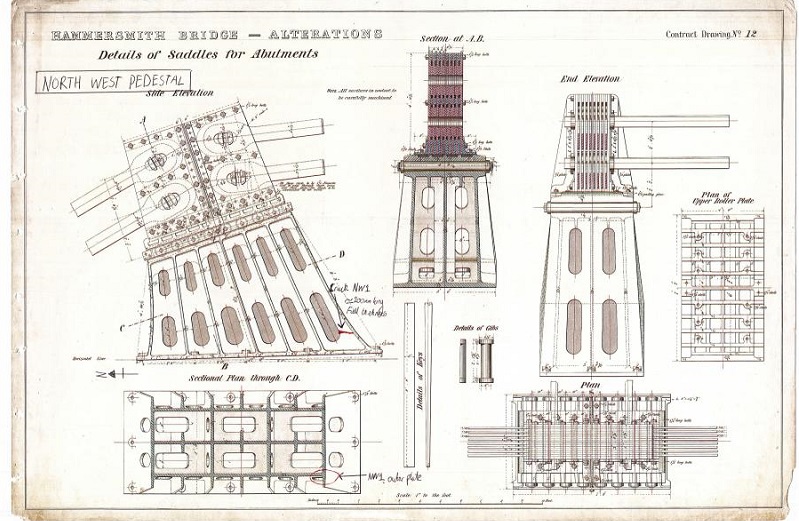 CRITICAL: The architects' drawings show the positioning of the damage.
Hammersmith & Fulham Council also says it is exploring various short-term measures to ensure vulnerable residents on both sides of the bridge, for whom the bridge is a lifeline, will also be able to continue to cross it.
The council has not ruled out using tolls to pay for the repair of the bridge but said in a statement: "Residents of Hammersmith & Fulham wouldn't be asked to pay a penny to use the bridge."
There is yet to be an announcement regarding how much the repairs to the bridge will cost, but the council says that it will be petitioning the government for funding.
Hammersmith bridge was designed by Sir Joseph Bazalgette and opened in 1887.
Feature image credit: Alex.muller [CC BY-SA 3.0 (https://creativecommons.org/licenses/by-sa/3.0)]