Britain's Got More Talent host Stephen Mulhern rapped and busted some moves on St George's Hospital helipad to mark the launch the new series of the ITV hit show.
The hospital has enjoyed its fair share of drama over the years, but Mulhern's transformation into MC Unbelievable performing with a troupe of backing dancers was a new experience for staff.
St George's press officer Jay Stone explained to SW Londoner that the day of filming early in March was very different to her usual routine.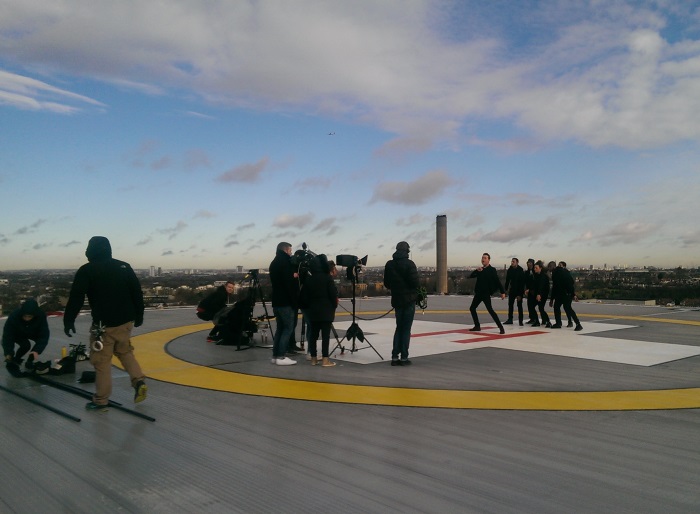 LIGHTS, CAMERA, ACTION! Crew films BGT promo

She said: "We do a lot of filming on-site ranging from news coverage, charity adverts and even hosting dramas like Broadchurch but this is the first time we've ever had a dance video happening on the helipad!
"The production crew were a pleasure to work with – they really listened to our helipad dos and don'ts, and all of them commented on the amazing view."
The film crew, who arrived at 7.30am, were supported by the hospital's helipad response team and recorded for about two hours using a small rig camera and a drone.
The use of minimal equipment was to ensure that the helipad could be cleared within 10 minutes in the event of an emergency call.
And it seems that the helipad team now want a piece of the action with their own rap video.
Jay laughed: "We're trying to get our helipad response team to do a St George's spoof rap video… it'll definitely be shared on Twitter if we manage it!"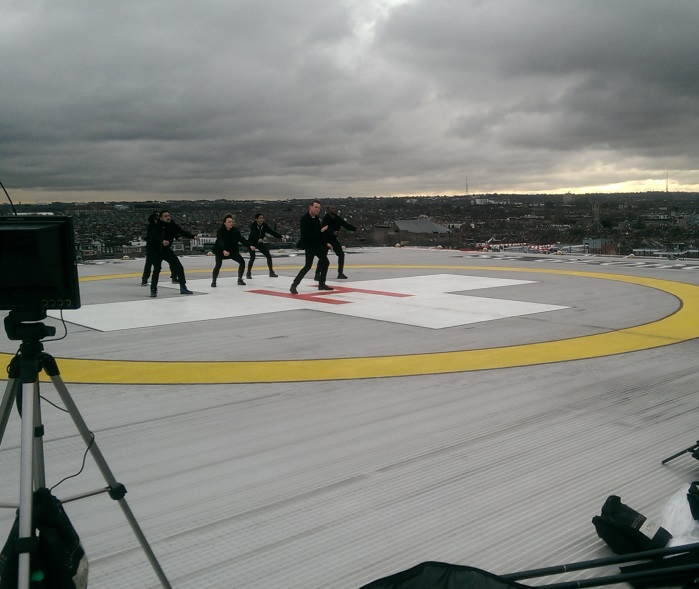 IN THE GROOVE: Mulhern busts some shapes
The Thames and FremantleMedia crew praised staff at being so accommodating during filming.
A spokesman said: "The team at St George's were absolutely fantastic, they were friendly, professional and flexible – something any shoot needs!
"The helipad looked stunning on camera and we couldn't have been happier with the footage we shot."
St George's will soon be running a competition for one lucky winner to get their mitts on two VIP seats to the live semi-finals of BGT in May.
For more information check out the @StGeorgesTrust Twitter account and their Facebook page https://www.facebook.com/StGeorgesTrust
Video and featured image courtesy of ITV via YouTube, with thanks