From toe-tapping tabbies to pop-loving persians, meowsicians at Battersea Dogs and Cats Home are getting in the mix this World DJ Day. 
The funky felines of Battersea's cattery are celebrating the iconic day by spinning the deck with their cool new cat scratchers.
All 120 of the clawsome kitties are battling it out to be the most meownificent moggie in the house.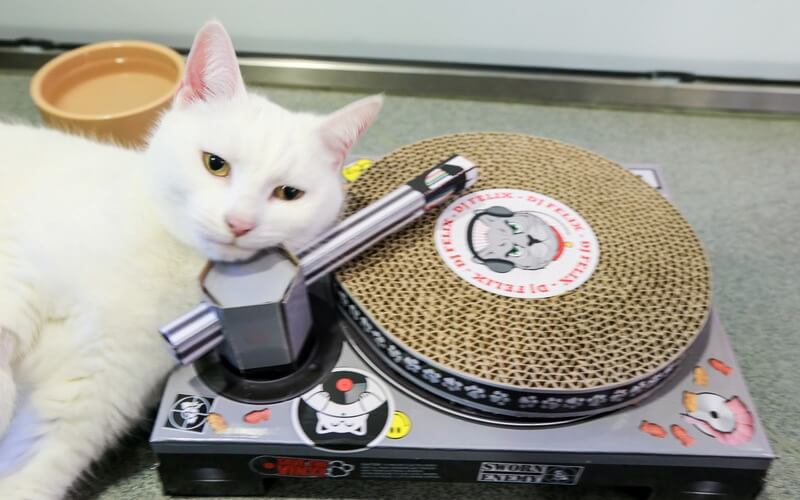 DJ Crystal: Ready for the weekend
Battersea's cattery team leader, Chrissie Lloyd-Smith, said: "Cats scratch to mark their territory, exercise their muscles and just for sheer pleasure, so why not mix that natural instinct with a bit of fun.
"The DJ deck spins as the cat scratches so this creative new cat enrichment tool is a great way to support our budding cat stars as they exhibit their natural behaviour.
"We hope the house tunes our funky felines have been making leads them to their very own homes where they can continue making sweet music and bringing their Battersea beats to life."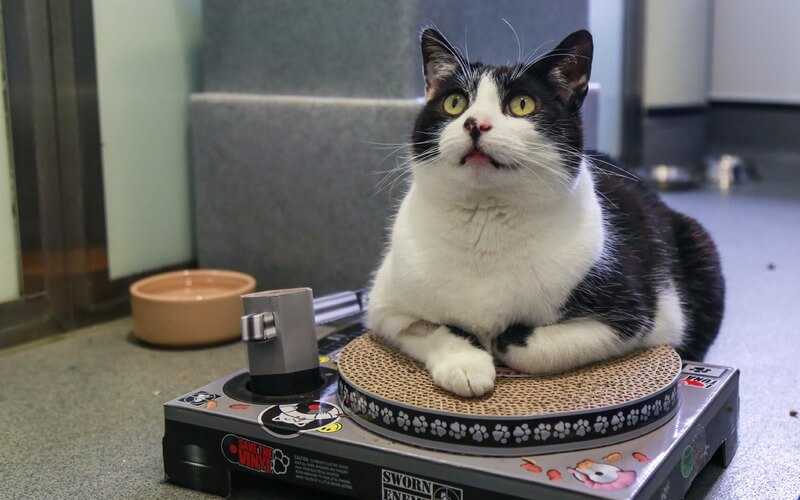 DJ Barney: What do you mean?
From bengals who love bassline to punk-loving pussies, the moggies all have different catittudes.
Chrissie said: "Our musical moggies have had a pawsome time celebrating World DJ Day, some creating catchy beats and others going for the chillout vibe and preferring to catnap on their new turntables."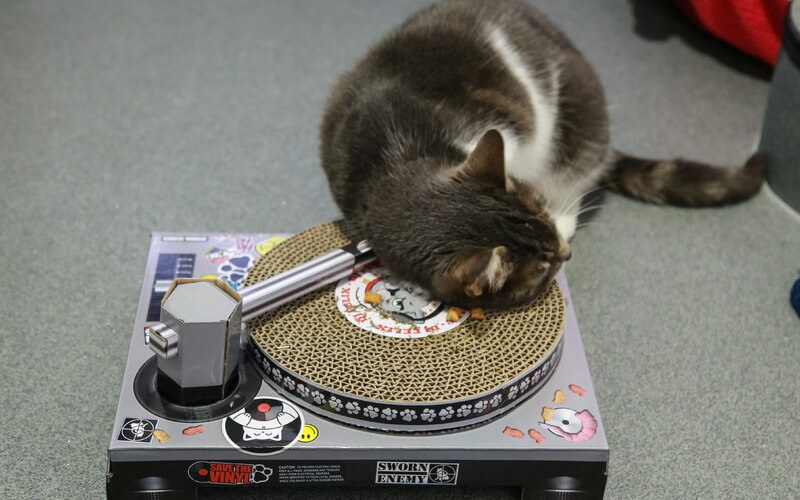 DJ Diamond: Eat, sleep, rave, repeat
Battersea takes in 3,000 cats every year to be rehomed and are hoping for pawsitive results after this day of pro-cat-stination recording scratchy tunes.
Is your cat celebrating World DJ Day? Send us your snaps to @SW_Londoner.
Images courtesy of Battersea Dogs and Cats Home, with thanks