Three successful independent Wandsworth shop owners spoke up in support of a national campaign to get people shopping locally.
Small Business Saturday was held on Saturday December 2 to encourage people to shop locally this holiday season.
The national campaign was launched five years ago to encourage customers to support small businesses in their communities, and aims to have a lasting impact on shopping habits.
Councillor Kim Caddy, the council's business spokesman, said: "The heart of any community is its shopping centre and buying everything online makes it hard for small, independent shops to survive.
"That's why the council has been working with local traders to help make Small Business Saturday a success."
Deelight Bakery, located in Balham, is an example of such success.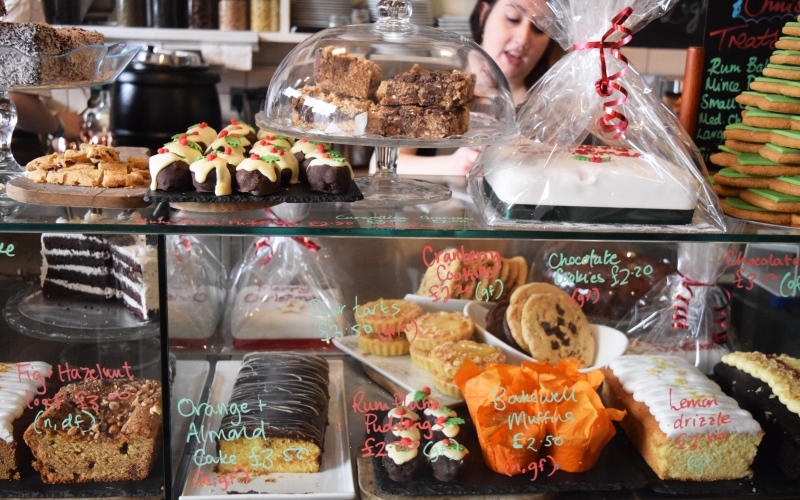 Dee Gill, a self-described hyperactive who moved from Australia to London in 1999, opened Deelight Bakery six years ago.
The Bakery then went on to win many awards such as Baker of the Year in 2015 and is among the finalists for independent retailer at the Wandsworth Business Awards 2017.
Dee wanted to create a hub in the community, and residents – especially mums who come with their babies, helped spread the word.
She said: "We are the local sweetie toy shop. The parents can't get pass without a kid wanting to get in."
Some of her most popular products are cake pops and lamingtons – an Australian speciality made with a sponge cake base covered in raspberry and coconut.
Dee said that when she had children, there was nowhere for her to go around Balham with them so she decided to create a family-friendly bakery.
She created a playground at the back of her bakery so kids can have a little play and parents can have five minutes of peace and a cup of coffee.
She added: "I wanted to create a hub in the community where people can ask questions and join in baking. It's a place for children, families, adults, businesses people, everyone!
"People come here and they are not a number, they have names. That's what makes us special."
The Bakery also tries not to let leftover stock go to waste and often donates their goods to charities in the area.
Dee said: "It's a way to get closer to the community."
Natural for Baby is another independent shop in Balham, which offers something different for mums-to be and their babies.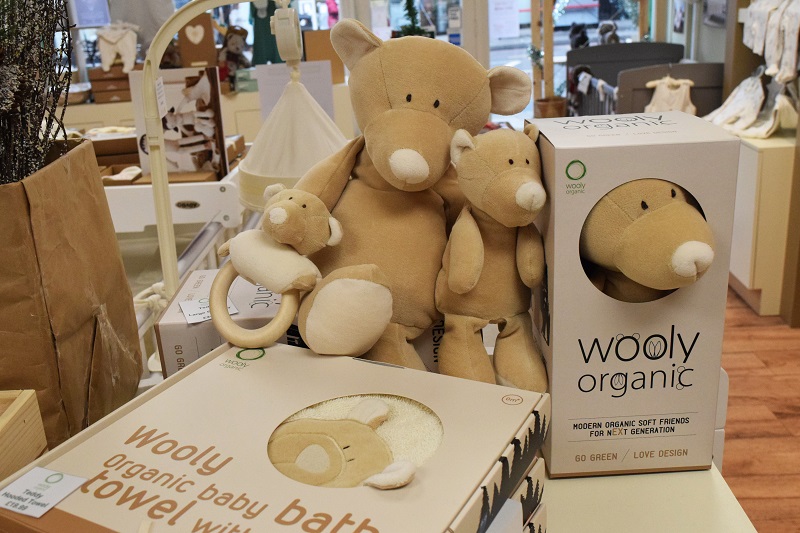 Elizabeth Jones, the owner, has taken part in Small Business Saturday for the last three years as a franchisee but took part in the campaign as an independent shop for the first time this year.
After the company closed down, Elizabeth decided to keep her shop and become an independent retailer.
Her store sells ethical and eco-friendly clothes, toys and products such as organic cotton bodysuits, wooden toys and herbal tea sets for mums.
Elizabeth said: "Some things here are also handmade so when people support my business, they don't just support me, they also support the other small businesses that I've bought products in from as well."
Elizabeth has had a great variety of customers from parents who are concerned about the environment to parents whose babies suffer from eczema and need organic cotton clothing.
She said: "All the different products that I've got here are quite unique. One product that I sell is made in Latvia.
"People don't realise that you can get some products like these on the high road until they come here and find it."
Other small businesses like Chalk in Southfields are essential for people who can't travel far and need to do some last minute shopping.
Co-owners Paulene Kattle and Kay Whiteman took over a failing gift shop seven years ago and transformed it into a successful independent business.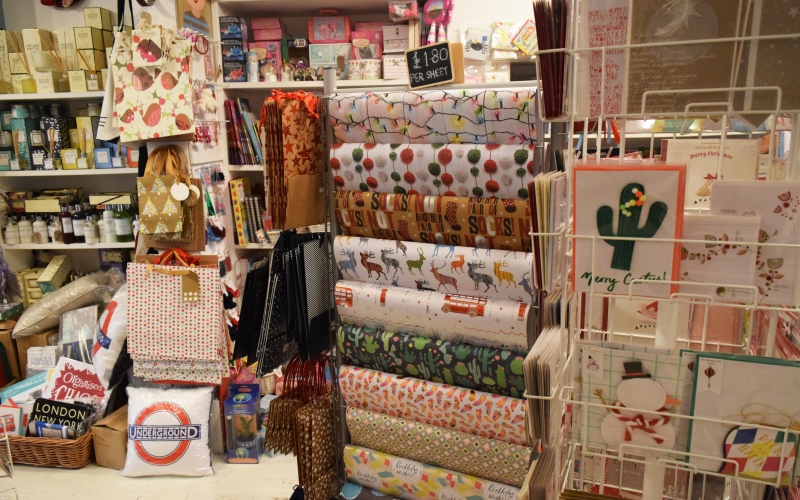 They've taken part in Small Business Saturday for the last five years.
When you walk through the door of Chalk, it's like stepping into Aladdin's cave with all its treasures stocked from the floor to the ceiling.
There are gifts for all the family, toys, cards, jewelry, scarves, mugs, decoration for the home like candles and even Southfields themed souvenirs.
Paulene and Kay have a changing variety of goods that they can offer their customers because they only buy small quantities.
The shop is open seven days a week and its customers are often people looking for a last minute present.
Paulene said: "We get a lot of people shopping when they're on their way to a birthday party with their child or they need a present for a christening so we get a lot of last minute presents buying.
"It's very useful for people that we're here."
Indeed Chalk is filling a gap, which means that people can go to the gift shop down the road instead of buying gifts online or rushing up to Kingston.
Paulene adds: "We feel like we are part of the community and I think people know that if they don't shop here then we won't be here in the future."
This is the kind of community support that Small Business Saturday is aiming to inspire for small businesses around London and the whole country.